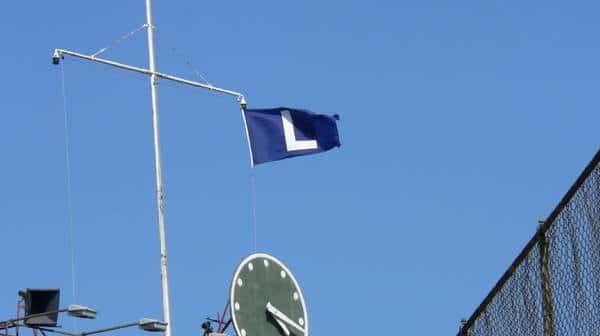 A Tip of the Recap – April 5th
The Cubs fell to the St. Louis Cardinals in the first game of the regular season by a score of 3-0.
The Good
The Cubs were able to get guys on and in scoring position at least. Good news: they had 13 opportunities with men in scoring position. Bad news: they were 0 for 13 in those situations.
Dexter Fowler, Chris Coghlan and David Ross each had leadoff doubles tonight.
The bullpen had an extended role in today's game with Lester only going 4.1 innings and they came up big with 4.2 innings of scoreless relief work. Phil Coke, who came in to relieve Lester in the 5th and didn't let either of the two guys he inherited to score, was particularly big.
Tommy La Stella got the start at 2nd and made a couple good plays including running out to shallow center to catch a pop-up for an out. He also was 1 for 3 at the plate and had saw many pitches in his patient and professional ABs; he also stole a base.
The Bad
Jon Lester looked like a guy that just didn't have his best stuff tonight. He only made it into the 5th inning and gave up 3 runs (all earned) on 8 hits and 2 walks. He did strike out 6, but lefties especially hit well off of him.
The Cubs struggled to put the bat on the ball (like they did most of the spring); they struck out 12 more times (including striking out the side in the 9th).
The Ugly
As I said earlier, the Cubs were positively dreadful at hitting with men in scoring position. They finished 0 for 13 and had several opportunities to answer the Cardinals, but just couldn't get the key hit when they needed it.
On Deck
The Cubs are off tomorrow, but are back in action on Tuesday against the Cardinals. Jake Arrieta will get the start for the Cubs while Lance Lynn will be on the bump for the Cards. The game starts at 7:05 PM (CST) and will be televised on WGN.