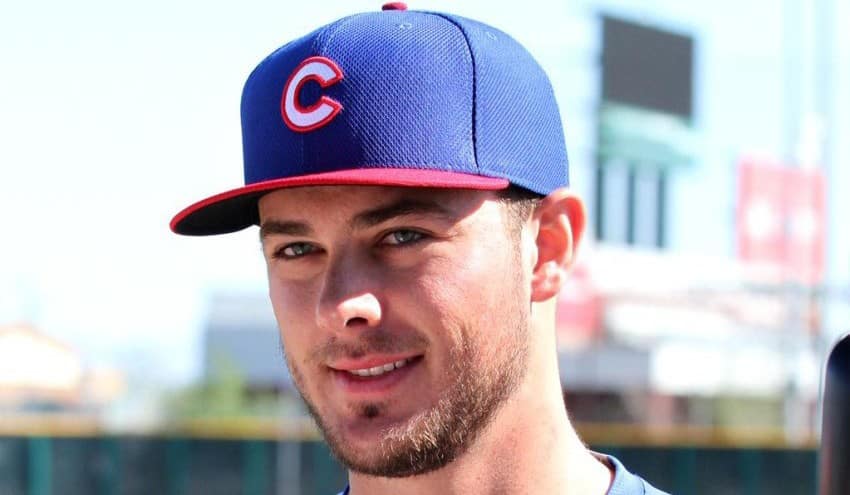 Kris Bryant Crushes Intro Presser, Lots of Baseballs Next
Even if Kris Bryant doesn't plant a baseball in the bleachers this afternoon, he's already gotten off to a great start. That trademark smile never left his face as he talked about getting the news of his call-up from his AAA manager and later sharing it with his dad, who teared up at the realization of his son's dream.
"I called my mom first because my dad was doing hitting lessons," the newest Cub told the assembled media on Friday morning. "She was shocked. My dad was crying. I've never seen my dad cry before."
Given the reactions and the happiness Bryant expressed, it seems reasonable to assume that the friction and disappointment stemming from the way he was sent down after destroying MLB pitching in Spring Training has faded. For his part, the Cubs third baseman of the future didn't seem worried about any of that.
"I don't think about the past at all," he said. "I'm here now. I'm ready to play some ball."
It's impossible to draw conclusions based on a short presser, but all indications are that this is a guy with his feet set upon a very strong foundation. He knows the deal and appears to have more than enough drive to match his tremendous ability.
And Bryant also appears to be handling the hype really well, taking it all in stride.
"Time of my life, really. Can't really put into words how good of a feeling this is, to work for this your whole life and finally get that chance. But I think the journey's just starting. This isn't where I want to end. I want to win a lot of games, win for the Cubs, and I think this is a good starting point."
Sounds like a good plan to me.
For more from the earlier press conferences from Bryant, Joe Maddon, Theo Epstein, check out the video below.