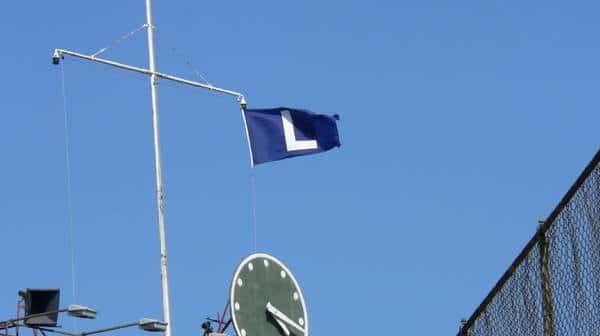 A Tip of the Recap – April 19th
The Cubs dropped the rubber-match against the Padres with a 5-2 loss today.
The Good
Jorge Soler and Chris Coghlan drove in a run each to account for all of the offense today for the Cubs. The RBI for Soler was his 9th, while it was the 3rd for Coghlan.
Kris Bryant reached two more times today (1 via a double, 1 via HBP).
A missing persons poster must have finally worked out and Edwin Jackson was located and pitched very well again out of the pen. He went 2 scoreless innings, giving up a lone single. This his first appearance in over a week.
The Bad
Jon Lester was okay, but in all was charged with 3 runs (all earned) in just 5.1 innings pitched. He gave up 6 hits (1 HR by Kemp) and walked 2, while striking out 4.
Brian Schlitter came in to relieve Lester during the 6th and, like he does, gave up a run, though it was charged to Lester. Schlitter was up 0-2 on Venable before he hit a single up the middle. The problem wasn't the result as much as it was the location of the pitch; it was up and it got hit.
Jason Motte tried to keep it a 3-2 game, but gave up a single then a 2-run HR to Solarte after a prolonged AB that saw Solarte foul off several pitches before he hit a HR to right.
The Ugly
Arismendy Alcantara is struggling mightily and he is really having a tough time with changeups. He came in mid-game as a pinch hitter and stayed in at 2nd base. He got 2 ABs today and K'd both times to give him 11 strikeouts in 26 ABs. His positional flexibility is outstanding, but he is really scuffling right now and didn't start in the series with the Padres.
On Deck 
The Cubs are back at it tomorrow, traveling to Pittsburgh to start their first series the Pirates. It will be Jake Arrieta (1-1, 1.98 ERA) going against AJ Burnett (0-1, 2.25 ERA). The game starts at 7:05 PM (CST) and will be televised on CSN+.