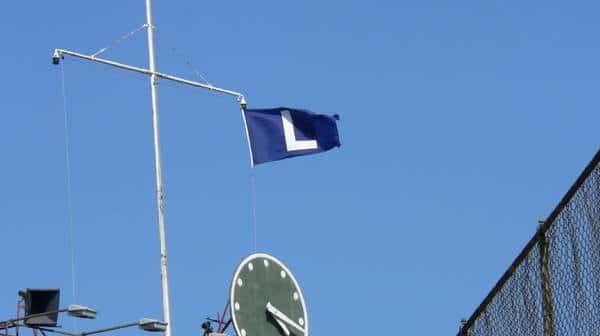 A Tip of the Recap – May 3rd
The Cubs dropped the rubber match and lost the series to the lowly Brewers after a 5-3 loss today.
The Good
Soler and Bryant each hit a double, with Bryant's driving in the tying run to make it 3-3. It was his 11th RBI and he is hitting .278 while Soler is hitting .269.
Anthony Rizzo had an RBI triple and scored on Bryant's double. It was Rizzo's first triple and his 11th RBI to go along with a .321 AVG.
Miguel Montero reached base 3 time today (2 singles and a walk) to bring is average up to .283. He is by far the best offensive catching option on the roster and deserves as many starts against righties as he can handle.
Jason Hammel wasn't bad today; in fact he was good enough to deserve the win. He produced a quality start with 6 innings of 3 run (all earned) baseball. He gave up 5 hits (1 HR) with 1 walk and 5 Ks.
Zac Rosscup has been a tremendous boost to the pen and he produced another perfect inning of relief today, striking out 1.
The Bad
Pedro Strop had his first bad outing of the year today, but the thing is he still almost got out of it. He ended up giving up 2 runs (both earned) on 3 hits and a walk with 1 K. He gave up a double, single, and HBP, then induced a double play ball before intentionally walking Adam Lind ahead of Aramis Ramirez, who then hit the two run single that turned out to be the winning runs.
The Ugly
The Cubs struck out 10 more times today to give them 28 over the past 2 games. Dexter Fowler struck out 3 times while Soler and Russell both K'd twice. This is a team the led all of baseball this spring in Ks, so this isn't a huge surprise to anyone, but these past couple days have not been easy to watch, it stings even more that it has been against the lowly Brewers.
On Deck
The Cubs travel to St. Louis tomorrow to start a 4 game series with the Cardinals. Travis Wood (2-1, 3.04) gets the call for game one against Carlos Martinez (3-0, 1.74) for the Cardinals. The game will start at 7:10 PM (CST) and will be on ESPN for Monday Night Baseball.