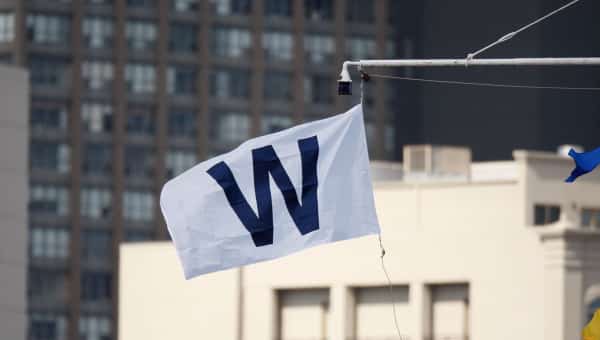 A Tip of the Recap – May 6th
Stop the presses, the Cubs took a lead and the pen actually held on to secure the 6-5 victory tonight.
The Good
Anthony Rizzo is a force and he had a big game at the plate tonight. He went 2 for 4 with a solo HR (his 5th) and a 2-run double (his 6th). He is now hitting a robust .341 with 5 HRs and 15 RBI.
Chris Coghlan got bumped up to the 2-hole today and it paid off with 2 walks and 2 runs scored. Before the game, Joe Maddon was saying that Soler has not been taking as many pitches, so he wanted to put him in an RBI spot, which is what led to the lineup change for Coghlan.
Kris Bryant and Soler each had 2 hits (a single and a double each) and an RBI. Bryant scored 2 runs as well and I must say I really enjoy the 3, 4, 5 combination of Rizzo, Bryant and Soler.
Jon Lester was exactly what the doctor ordered tonight, going 7 innings and giving up 4 runs (only 1 earned) on 7 hits and 2 walks. He struck out 6 and lowered his ERA to 4.04; it wasn't his best work, but it was definitely gritty and good enough.
The Bad
The home plate umpire was a little inconsistent (putting it lightly), and eventually Joe Maddon had enough and took umbrage with a strike call about 6 inches off the plate and let his opinions be heard (which led to his ejection). But seriously, the ump had a very interesting zone.
The Ugly
The defense (including his own) did not do Jon Lester any favors. Lester went to cover first on a routine ground ball to Rizzo, but couldn't field the throw cleanly and it led to an unearned run. Later on, an error by Russell led to a couple more unearned runs, so the defensive miscues led to 3 unearned runs and that is usually a pretty tough thing to come back from.
On Deck
Tomorrow's game will conclude this series and the Cubs hopefully will be able sneak a split out of this shit-storm of a series. It hurts so much because it feels like the Cubs easily could have taken all 3 of these games so far this week. Jake Arrieta (3-2, 2.84) will get the start for the Cubs against John Lackey (1-1, 3.69) for the Cards. The game will start at 12:45 PM (CST) and it will be televised on CSN.