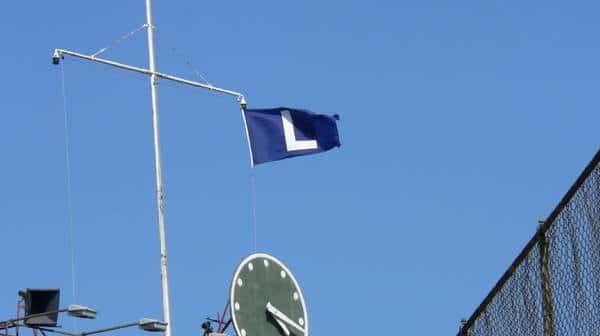 A Tip of the Recap – May 7th
The Cubs dropped game 4 and the series after their 5-1 loss to the Cardinals today.
The Good
Not much good about today; John Lackey had his way with the Cubs lineup. He went 7.2 innings, struck out 10, and only gave up 1 run.
Chris Coghlan and Jorge Soler both had a couple hits and Castro drove in the only run with an RBI single and that was about the only good from today's game. Soler has been looking much better as of the last week or so and his AVG is up .283 now.
The pen has a better feel to it now that Justin Grimm is back and I can't believe I'm going to type this, but I'm even glad to see James Russell back. Grimm, Russell and Motte combined to finish the final 2.2 innings, giving up 0 runs, 1 hit, 0 walks and 3 Ks.
The Bad
Jake Arrieta has not looked like himself the past couple starts and today he only made it through 5.1 innings and gave up 5 runs (4 earned) on 9 hits, 1 walk and 7 Ks. His ERA is still at a respectable 3.41, but since halfway through the Reds game a couple weeks ago, he hasn't been very sharp.
The Ugly
The umpiring for this series was very suspect, Exhibit A below kind of highlights the outside strike that was called all series. Hopefully the next crew will be a little more consistent.
Seriously, "just a bit outside!"
On Deck
The Cubs will now travel to Milwaukee for 3 against the Brewers and hopefully they can get things back on track. Game 1 will feature Jason Hammel (2-1, 3.73) against Jimmy Nelson (1-2, 4.03) with a 7:10 PM (CST) and the game will be televised on CSN.