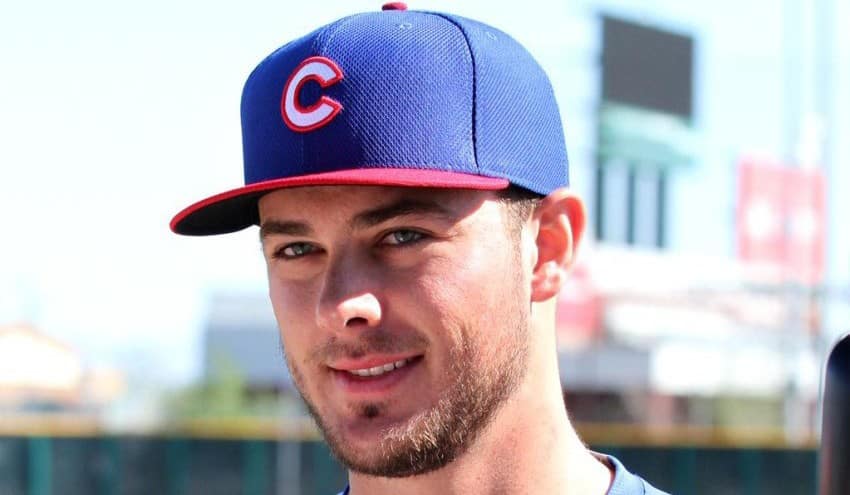 Bryant Kris-tens New Bleachers in Left, Rizzo Follows with Shot to Right (Video)
And to think, some people had been doubting Kris Bryant's ability to turn around a major league fastball. Well, that was before Jacob de Grom grooved a 94 mph heater middle-in during the bottom of the 1st inning on Monday night.
Bryant terminated the pitch with extreme prejudice (one might even say he was buyest against it) and launched it into the crowd of pink in the newly-opened bleachers in left field. The ball almost took a chunk out of the new video board out there too.
Not to be outdone, Anthony Rizzo followed Bryant's first Wrigley homer (2nd total) with a shot of his own into the still-vacant right field seats on the very next pitch. There was no doubt either ball was leaving the yard. Perhaps these guys were reading my lament of the general dearth of bombs.
Either way, I'm just glad Bryant's teammates cared enough to stick around to congratulate him this time. Can't wait to see more back-to-back jacks from these guys in the days, week, months, and years to come.