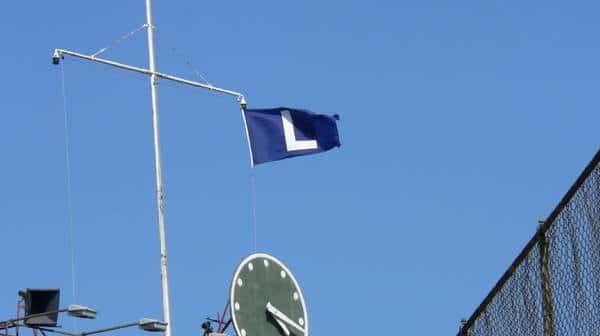 A Tip of the Recap – May 17th
The Cubs' 6 game win streak came to end with a 3-0 loss to the Pirates today.
The Good
Jake Arrieta did not deserve the loss today but sometimes that is just the way things break in baseball. He went 7 innings and gave up 1 run (earned) on just 5 hits and a walk with 7 K's. The run was scored on a bloop double by Josh Harrison, who then scored on a sharply hit single by Cervelli.
Brian Schlitter actually did okay today and I have been pretty hard on the guy, so he deserves a mention here for an inning of 3 up, 3 down baseball. His WHIP is still around 2.50 for the year, so I won't mourn when he gets sent back to Iowa, but he still gave a clean inning of work today.
Addison Russell looks more and more like a major leaguer at the plate and he had a decent day. He finished 1 for 3 with a walk and his team-leading 9th double. His BA is up to .247 on the year and he has shown an ability to battle off pitches until he gets a good one to hit.
The Bad
Zac Rosscup didn't have it today and gave up 2 runs (both earned) on 3 hits and 2 walks, with 2 Ks. He turned a 1-0 game into what turned out to be insurmountable 3-0 lead for the Pirates. He was wild today, bouncing several pitches in front of home plate and it took him 33 pitches to get 3 outs in the 8th.
On Deck
The Cubs will have a well timed day off tomorrow to adjust their roster as there will be moves made by the team with Travis Wood getting bumped to the pen. They will begin a 3 game series with the Padres on Tuesday night; game 1 will start at 9:10 PM (CST) on MLB Network and it will feature Jason Hammel (3-1, 3.11) for the Cubs going up against James Shields (5-0, 3.91) for the Padres.