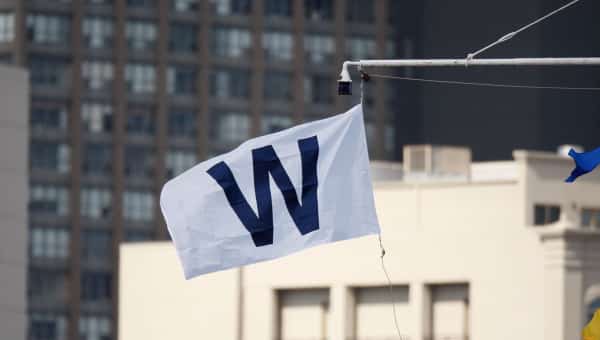 A Tip of the Recap – May 20th
The Cubs took game 2 of the series with a 3-2 win over the Padres thanks to a great start from Tsuyoshi Wada and some impressive bullpen performances.
The Good
Usually if a pitcher only goes 4.2 innings, they don't get mentioned in my good section, but I am making an exception for Wada. He gave up 2 runs (both earned) on 4 hits (1 HR to Upton) and a walk with 9 Ks for a solid debut. Much has been made about how much better hitters are against him the 2nd and 3rd time through the order, and nothing today dispelled that, but it was still a good start.
The pen was quite mighty last night, finishing out the final 4.1 innings with scoreless baseball, giving up 2 hits while walking 3 and striking out 6. Jason Motte probably had the most important appearance, getting Matt Kemp to strike out with the tying run on 2nd. There were 4 inherited runners by the pen and none of them were allowed to score, which was huge.
The pitching staff as a whole struck out 16 Padres and that is a sight for sore eyes because usually it is the Cubs that K that much in a game.
Kris Bryant had a single in the 1st, followed by a Rizzo HBP; the two speedsters decided to double steal, which was successful and put them both in scoring position. Starlin Castro took care of the rest with an RBI groundout to make it 1-0 in the top of the 1st.  It was Bryant's 4th SB and Rizzo's team-leading 9th. Bryant added an RBI sac fly later in the game to give him 25 RBI on the year.
Dexter Fowler hit an RBI triple that drove in Wada (who walked) all the way from first and probably contributed to Wada coming out of the game in the 5th inning.
Jorge Soler had a couple hits, including his 8th double of the season to raise his AVG to .272 for the season.
The Bad
It was a much cleaner game defensively and the pen did its job, so the only bad thing about this game was me staying up till around 1:00 AM (EST) to watch it. If the Cubs could just wait a couple more weeks for a West Coast swing, I wouldn't have to worry about getting up so early to go to work (I work in education) after a late night.
On Deck
The Cubs will look to take the rubber match tonight with first pitch a whole hour earlier (8:10 PM, CST). CSN+ and MLB Network will carry the game that feature Kyle Hendricks (0-1, 5.15) for the Cubs against Odrisamer Despaigne (2-2, 6.75) for the Padres.