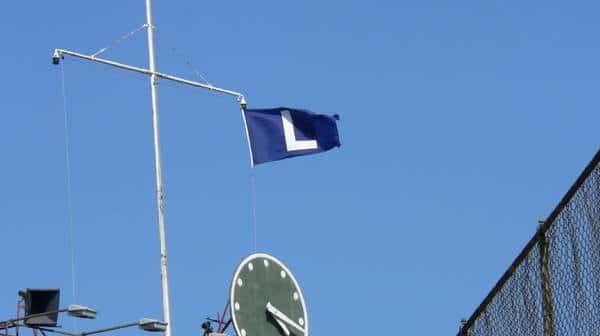 A Tip of the Recap – May 24th
The Cubs were just plain old beat today and they lost the rubber match today against the D-Backs by a score of 4-3.
The Good
Jason Hammel struggled early, but settled in and actually had a pretty solid start. In all he went 7 innings and gave up 4 runs (all earned) on 5 hits (1 HR) and 1 walk with 9 K's. After the 3rd inning, Hammel did not allow a single hit over his last 4 innings.
The 5, 6, and 7 spots of the lineup really were the only ones to do much of anything offensively. Miguel Montero hit a solo HR (his 5th) to left to get the Cubs on the board. Jorge Soler was 2 for 3 with a single and double and scored a run on Chris Coghlan's 7th HR.
Justin Grimm pitched a solid inning of relief and gave up only 1 hit while striking out 1; Grimm has yet to be scored upon in his 8 appearances. He has given up 6 walks with 12 Ks in 6.2 innings thus far and he presence has been a solid boost the pen.
The Bad
The fact that the guys not named Montero, Soler or Coghlan only provided 1 hit and 1 walk the whole game is kind of a big reason the Cubs lost today. Castro added a single to the effort and Rizzo drew a walk and then that was it. Not going to win many games with that kind of production as a team.
The Cubs made a couple more errors; the smash that glanced off of Bryant was a tough error to give, but it was right to him. Castro had a liner hit pretty much right at him that he couldn't field cleanly. Neither of these errors turned into anything for the D-Backs, but probably did contribute a few more pitches than needed for Hammel.
On Deck
The Cubs will be back at home to welcome the Nationals for 3 games. Game 1 will begin at 1:20 PM (CST) on WGN and will feature a match of Tsuyoshi Wada (0-0, 3.86) for the Cubs going up against Tanner Roark (0-2, 2.66) for the Nationals.