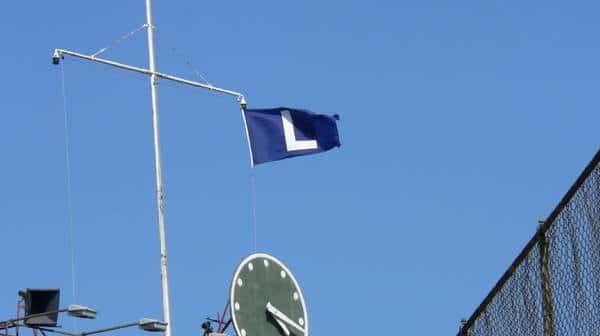 A Tip of the Recap – May 27th
The Cubs looked lifeless out there tonight and were shut out 3-0 to lose the series to the Nationals.
The Good
Except for one inning where Lester had to throw over 30 pitches (due to a botched DP by Russell), he was actually pretty solid. He went 7 innings and gave up 2 runs (1 earned on a Harper HR), on 7 hits, 2 walks and 10 K's. He deserved better than the loss, but the offense just couldn't get much going and his defense let him down a couple times.
Jason Motte turned in a solid inning of relief and retired all 3 guys he faced (1 via K). He lowered his ERA to 4.26.
The Bad
If the Good section looks a little light that is because there wasn't much good about this one tonight. The offense struggled mightily against Max Scherzer and could only muster 5 hits and walk while striking out 13 times.
Defensively, the Cubs were just plain out sloppy today; they made 3 errors (2 for Castro and 1 for Russell). The Russell error was costly because it turned into the first run of the game and caused Lester to throw a ton more pitches that inning. Castro just looked a little too comfortable on his errors. As they say, he let the ball play him, instead of the other way around. He waited back and his lack of aggressiveness backfired into 2 errors (he now has 11 on the season).
The team was 0 for 6 with men in scoring position and probably had their best chance in the bottom of the 8th. Jorge Soler led off with a pinch hit double down the line (his 12th), followed by another Rizzo HBP to put men on 1st and 2nd with no outs. But Bryant popped out, Fowler bunted and was thrown out at first, then Castro weakly grounded out to short to end the threat.
On Deck 
The Cubs are off tomorrow, but will then welcome the Kansas City Royals to town for a 3 game series starting on Friday. Game 1 will start at 3:05 PM (CST) and will be a matchup between Jake Arrieta (4-4, 2.95) against TBD for the Royals (Ronnie, tell us about TBD). The game will be shown on CSN in the Chicagoland area.