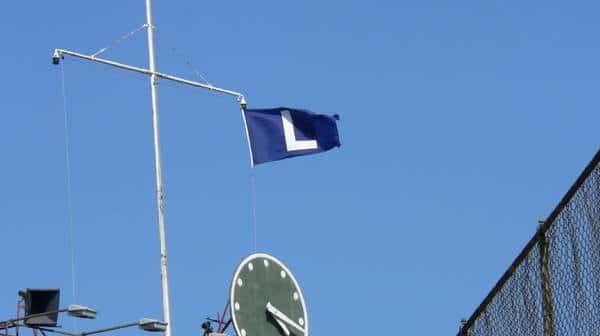 A Tip of the Recap – June 5th
The Cubs battled back but ultimately lost by a score of 7-5 tonight to the Nationals.
The Good
Anthony Rizzo had himself a game tonight; he went 2 for 4 with 2 HRs (11 total on the year) and 3 RBI (34 for the year). He is now hitting a robust .325 and deserves to be in the discussion of best first baseman in all of baseball.
Miguel Montero hit a solo shot (his 6th) in the 6th inning to give him 17 RBI on the year. He is only hitting .244 and has had sporadic playing time recently with the Cubs facing some lefties. He should start the rest of the weekend though and hopefully he can get something going offensively.
The Bad
Tsuyoshi Wada answered whether or not the Nationals would have a better game plan after facing him just a couple weeks ago and only managing to score 1 run. This time they seemed to have a good idea of what they wanted to do. Wada was touched up for 5 runs (all earned) on 9 hits (1 HR), 2 walks and only 1 K in 3.2 innings of work.
Wada's ERA rose to 4.19 after this effort and it was his first decision of the season to bring his record to 0-1. Statistically speaking, teams do better the more they see him during the course of the game, so it isn't a big surprise that the Nationals did so well.
Kris Bryant went 1 for 4, but K'd in all 3 of his other ABs to bring his AVG down to .271. He hasn't hit a HR since late May and is hitting .220 in his last 15 games. He is going to have down times, but hopefully he can get real hot here soon.
On Deck
The Cubs will send Jason Hammel (4-2, 2.82) to the mound against Joe Ross for the Nationals, who will be making his MLB debut tomorrow. The game is an early one with an 11:05 AM (CST) start and the game can be seen on CSN.