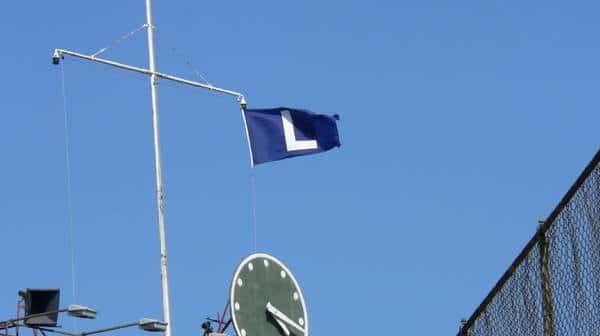 A Tip of the Recap – June 19th
The Cubs were out-pitched and made some really bad defensive plays to lose the series opener by a score of 7-2 to the Twins.
The Good
Edwin Jackson gets the first player mention here because he came into the game in the 6th inning with a guy on 3rd and no outs and didn't give up the run (which would have been charged to Kyle Hendricks). Jackson ended up finishing the game by going 3 shutout innings and giving up just 1 hit and 1 walk with 2 Ks. He lowered his ERA to 2.52 on the year and he does thrive in the lower leverage situations, but he fills a role and does it well.
Anthony Rizzo provided all of the offense for the Cubs tonight, going 2 for 4 with 2 solo HRs. He now has 14 HRs and 41 RBI on the year and came into tonight's game 2 for his last 27, so he was due to break out and he did in a powerful way.
Montero and Russell added singles for the other 2 hits by Cubs players tonight.
The Bad
Hendricks did not have it tonight (it being sinker command) and he was hit very hard the entire evening. He went 5+ innings and gave up 7 runs (6 earned) on 11 hits (5 doubles), 1 walk and only 1 K. He left the ball over the plate too much and the Twins did not miss. Hendricks falls to 1-2 on the year and his ERA took a hit, going up to 4.28. This was possibly the worst start of his short career, so hopefully things will be better next time out (against the Dodgers).
Defensively the Cubs were not crisp tonight; Castro and Montero were charged with errors (Castro's 14th and Montero's 5th). Castro's was bad because he botched a tailor-made double play and didn't get an out; after the error, he pouted a bit and turned his back on the play allowing another man to scamper home from 3rd. I will be interested seeing what Maddon has to say about this one, as he has been a supporter of Castro's all year (not that he shouldn't be as the manager).
Montero threw a ball into center after receiving a throw from the OF; he tried to get the man advancing to 2nd and overshot his mark allowing another man to score. At this point though the game was already too far out of control to really matter much, but it was still a sloppy play.
On Deck
The Cubs will look to put this clunker behind them tomorrow afternoon at 1:10 PM (CST); televised on ABC 7 in the Chicagoland area. Jon Lester (4-5, 3.99) will try to end this 2 game slide as he goes up against Trevor May (4-5, 4.26).