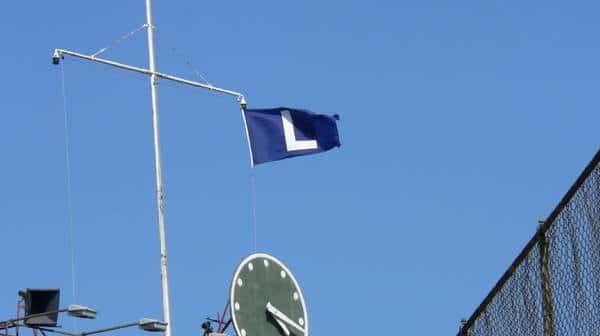 A Tip of the Recap – June 26th
The Cubs let many opportunities to score runs slip away and ended up losing by a score of 3-2 in 10 innings to the Cardinals.
The Good
Jake Arrieta was on point tonight and deserved a better fate. He went 7 strong innings and gave up just 1 run (earned) on 3 hits, 2 walks and 7 Ks. He left with the lead and was in line for the win before Pedro Strop gave up the tying run in the 8th. This is Arrieta's 2nd straight strong start and he lowered his ERA to 2.94 on the year.
I always shudder when I see Mike Baxter's name in the lineup, but he has been the least of the problems with this team as of late. He went 3 for 5 with 3 singles and an RBI on the day. He is hitting .293 in his short stint with the team and maybe I need to change my mindset about him being on the field.
The Cubs had 12 hits as a team and every starter (even Arrieta) had at least one hit except for Rizzo, though he did reach via another HBP. They just couldn't get the big hit when it mattered and lost the game because of it.
The Bad
The Cubs went 1 for 9 with runners in scoring position; they actually men in scoring position in 7 of the 10 innings and only had the 2 runs to show for it. They left a total of 18 men on base and it would have been nice to have this game with Wacha going tomorrow.
Pedro Strop gave up the tying run in the 8th, a solo shot to Greg Garcia (his first MLB HR), which set the team up for the the loss later in the game.
Bob Costas got real dark during the MLB Network broadcast and made some comment about Strop walking off the field and "pointing to the heavens to ask some departed family member for forgiveness for his atrocious performance." It was weird and poorly delivered and plain stupid, but, you know, Bob Costas is a national treasure (sarcasm).
Justin Grimm got the loss and was kind of hit hard for the most of his appearance. He gave up a leadoff double to Peter Bourjos, then Kolten Wong smashed a ball up the middle off of 2nd base. An intentional walk later and the Cards walked off on an errant throw by Baxter (who was part of a 5 man infield).
On Deck
The Cubs will look to rebound in game 2 of the series tomorrow night at 6:15 PM (CST) on Fox. The Cubs have called up Donn Roach to make the start and he will face off against Michael Wacha (9-3, 2.85) of the Cardinals (can't say I love that matchup for the Cubs).