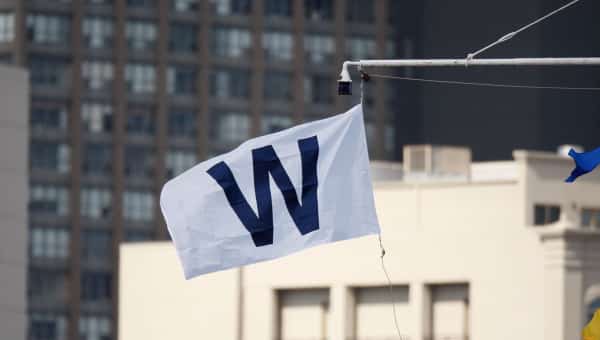 A Tip of the Recap – July 2nd
The Cubs swept the Mets for the 2nd time this season and finish 7-0 against them after a 6-1 win today in what turned out to be the Jonathan Herrera show.
The Good
Obviously Jonathan Herrera had himself a day after getting a start for the 2nd day in a row (giving Bryant a well needed breather). He squeezed in a run with a well-executed bunt and then the big surprise of the day was a 2-run opposite field shot that just snuck out for his first HR since July of 2013. He is only hitting .229 in limited action, but provides solid defense and can contribute a little (very little) with the bat, though this was a good series for him.
Jake Arrieta was his dominant self today against a Mets team that is looking completely lifeless out there. He went 8 strong innings and only gave up 1 run (earned) on 5 hits, 0 walks with 7 Ks. He only needed 98 pitches to get through 8 innings and lowered his ERA to 2.80 while improving to 8-5 on the year.
Every starter with the exception of Arrieta and Addison Russell reached base via a walk or hit. Starlin Castro had 2 hits out of the leadoff spot (Fowler got a break as well today). Miguel Montero was the other Cub to get 2 hits, with one of those being a 2-run HR off a lefty in the top of the 9th (his 10th HR and 28th RBI).
Anthony Rizzo reached twice with an RBI single and a walk to bring his AVG to .297 and give him 45 RBI on the year. He walked in the 9th and scored on Montero's HR.
Chis Coghlan is becoming quite adept at getting on base consistently. He walked 3 times today to give him 33 on the year and over his past 8 games he has walked 11 times versus only 2 Ks. He is still hitting just .256, but his OBP is north of .350 and he is looking more and more steady on defense.
The Bad
Nothing bad about a 3-game sweep over the Mets (or anyone for that matter). The Cubs needed a series like this where they won the close ones and then erupted (yeah, 6 runs count for an eruption) today for the win. Hopefully they keep rolling this weekend with the Marlins coming in to set them up with more confidence for the 4 game series with the Cards next week.
On Deck
The Cubs return home for a 3 game series with the Miami Marlins (who are without Giancarlo Stanton by the way due to a broken hamate bone from an HBP). Game 1 will start at 1:20 PM (CST) and be shown on ESPN2 and CSN. Jason Hammel (5-3, 2.92) will get the call against Tom Koehler (6-4, 3.66) for the Marlins.