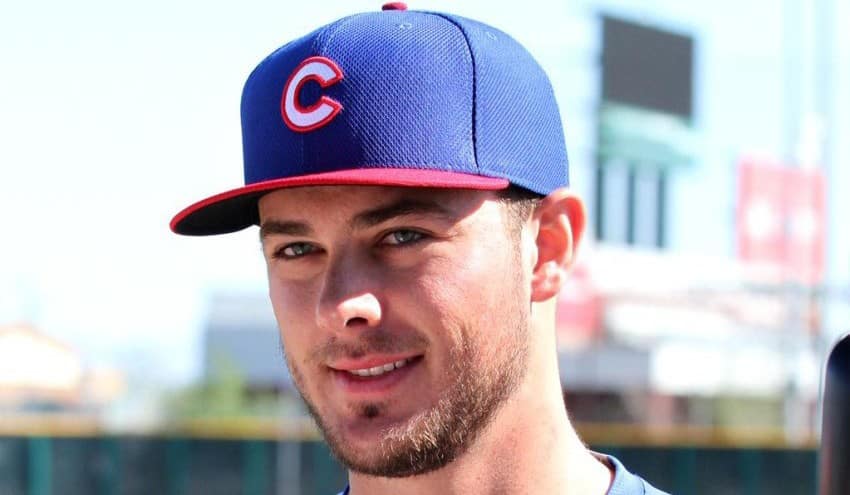 How are Those 10 Bold Predictions Looking at the Season's Halfway Point?
Back in January, I put out my second annual list of 10 Bold Predictions for the Cubs in 2015 with the intent to revisit it a couple times throughout the season. Whether it's to hold myself accountable or just laugh at how stupid I was, it's nice to keep tabs on the stuff I put out there.
I mean, a lot of bloggers/writers would probably be happy to forget about some of the less accurate things they've thrown out there (not that that ever happens), but I'm just not comfortable with hiding from my mistakes. At the same time, I'm going to be more than happy to revel in my wins — if, that is, there are any.
So let's take a look at what I was thinking at the beginning of the calendar year and see how I accurate I was.
Jon Lester will win 20 games
At 4-6 thus far, it does't appear as though this one will come to pass. Lester has, however, looked pretty solid lately and I don't think he'll end with a losing record. 12 is probably a nice goal at this point though.
Starlin Castro will hit .300
Okay, so this one's not looking too good either. In order to get his average to .300 by the end of the year, Castro is going to need to hit nearly .350 over the final half of the season. If that happens, I'll print this article out and eat the paper it's printed on.
The starting infield will combine for 115 home runs
In order to really get a better feel for this one, I'm going to include the rest of the prediction as well:
Rizzo – 36, Baez – 25, Castro – 20, Valbuena – 18, Montero – 16. Taken in a vacuum, these might not be very bombastic. But inherent in this prediction are the ideas that, A) Baez plays a full season; B) Castro is not traded and isn't implicated in any more shootings; C) Valbuena stays at 3rd and Kris Bryant takes over in LF.
Well hey, Castro hasn't shot anyone, so that's all going according to plan. If we swap in Bryant and Russell, which is fair given the fact that they are indeed the starters, we get a total of 47 (Rizzo – 15, Bryant – 12, Montero – 10, Castro and Russell – 5), on pace for 94. Then again, two of those guys didn't start right away and Bryant has yet to hit his power stride, so this could be right on.
Kris Bryant will win Rookie of the Year
If the season ended today, this would likely be true. Joc Pederson has hit a lot of home runs, but is hitting 45 points lower and has 11 fewer RBI than Bryant while playing in more games. The Dodgers have a great pedigree of turning out Rookies of the Year, but unless something changes appreciably for one or both players, it'd be a crime for Bryant not to win.
Bryant will slash .285/.345/.550 with 24 home runs
So far, he's at .275/.377/.485, which is an .862 OPS. I was a little light on the OBP and heavy on SLG, but my prediction held for an .867 OPS. I was feeling pretty good about doubling the 12 first-half home runs too, but I think KB will pick up the pace in the last half of the season. Either way, I'm feeling pretty good on this one.
Jason Motte will be a shut-down set-up man
Had I written this prior to June, I'd have chalked this up to a bad call. But in the last month, Motte has really shown signs of returning to the feared reliever who saved 42 games for the Cardinals in 2012. His ERA was under 1.00 for the month, as are his walks per 9 innings and his WHIP. His velocity and control are up as well and he's looking like a very solid pitcher again.
The Cubs will win 85 games and grab the 2nd Wild Card spot
At this point, they're on pace for 89 games and they're 3.5 games ahead of the Giants for the 2nd WC spot. And here I thought 85 wins was a stretch.
Hector Rondon will notch 40 saves
With only 12 saves and a closer-by-committee approach coming about, not to mention the possible addition of Rafael Soriano, this one isn't going to happen. The Cubs do, however, have 20 saves as a team, so I think I'm going to give myself half a star here.
Javier Baez will set the single-season K record
Many of you probably aren't familiar with the most esoteric of baseball terms, but "single-season K record" is actually shorthand for "spend the first half of the season playing in the minor and will break his finger and miss a few weeks." By that definition, I think I can take a win on this one.
Edwin Jackson will be an effective member of the bullpen
He's only pitched 30 innings, largely in low-leverage situations, but E-Jax has compiled a 3.30 ERA and 2.91 FIP. Not bad, though there are some underlying concerns. His 6.6 K/9 is the lowest he's had since 2011, which is a bit odd given the way he's being used. Oh, also, he's Edwin Jackson. But on the whole he has absolutely been serviceable.
There's a long way to go, but it looks like I'm batting about .500 if I'm being totally honest. Big whiffs on a couple of those up there, but I'm feeling pretty good about anything Bryant-related. Then again, who isn't?