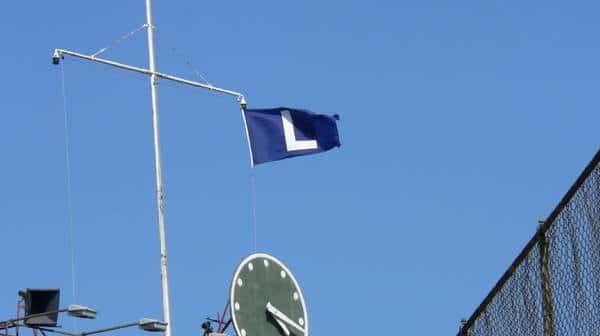 A Tip of the Recap July 10th
The Cubs were the victim of 5 double plays (4 to end innings) and a rather interesting strike zone on their way to a 1-0 loss to the White Sox today.
The Good
Kyle Hendricks extended his scoreless inning streak to 22.1 after 7 more shutout innings today. He gave up just 5 hits (all singles) without walking a batter and he struck out 4. He lowered his ERA to 3.55 on the year and hopefully he will continue this success after the break.
The Cubs drew a total of 7 walks today, but couldn't get anything done with men on base (besides hit into double plays, that is). Anthony Rizzo drew 2 walks and Addison Russell had a very good day, drawing 3. Russell also made some great plays at 2nd, including two leaping plays in the same inning. He never has let his offensive struggles carry over into the field and that is a huge testament to the type of player he will become.
Justin Grimm pitched a quick and quiet inning of work, striking out 1 to lower his already outstanding ERA to 1.19 on the year.
The Bad
Obviously the double play ball was killer today; 5 double plays in 9 innings with 4 of them ending innings. The bats could only manage 3 singles against Carlos Rodon.
The strike zone was quite consistent today; consistently bad. Len Kasper said on the broadcast that he thought it was the highest and lowest zone he had seen all year. The zone was not the reason the Cubs lost today, but there were several times (every time Fowler was up) that the player would head to 1st base thinking they had a walk, only to have to turn around and come back because a low pitch was called a strike.
Either way, the bats were not there today and the Cubs can't win with 3 hits.
On Deck
Game 2 will be tomorrow at 3:05 PM (CST) and can be seen on CSN (Sox broadcast) or ABC7 (Cubs broadcast). The Cubs will have a tough task on their hands with the Sox throwing Chris Sale (7-4, 2.80) while the Cubs will counter with Jon Lester (4-7, 3.48).