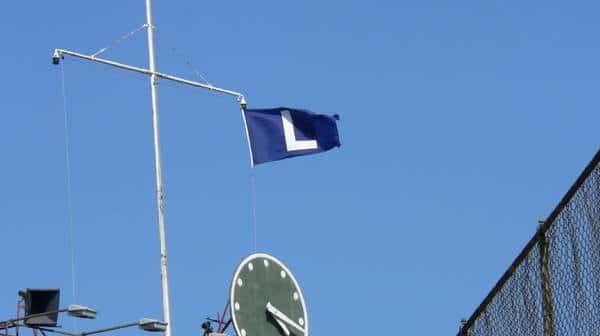 A Tip of the Recap – July 25th
The Cubs ended their streak of 7,920 games without being no-hit on Saturday after being shut down by trade target Cole Hamels on the way to an ugly 5-0 loss.
The Good
Nothing good about the end of an almost 50-year-old streak of avoiding being no hit by an opponent (last one was a perfect game from Sandy Koufax in September of 1965).
Dexter Fowler had a couple walks and a stolen base (his 16th), while Anthony Rizzo also stole a base (his 14th). Then, yeah, that was about it really.
The Bad
Well the no hits thing was bad enough, but the Cubs struck out 13 times en route to this ugly conclusion. Jorge Soler struck out all 3 times up today and Kris Bryant and Chris Denorfia struck out 2 times each. Hamels was in control though and had a couple great places defensively behind him to keep the gem intact.
Jake Arrieta made one costly mistake (a 3-run HR to Ryan Howard), but other than that he still wasn't that good. He went 6 innings and gave up 6 hits with 3 walks and 8 Ks to fall to 11-6 on the year with a 2.61 ERA. He will look to improve next time out against the Brewers.
On Deck
The Cubs will try to salvage one game out of this series tomorrow at 1:20 PM (CST) on ABC7 (or local affiliate). Jason Hammel (5-4, 2.82) will get the chance to stop this losing business while Aaron Nola (0-1, 1.50) makes his 2nd Major League start for the Phillies.