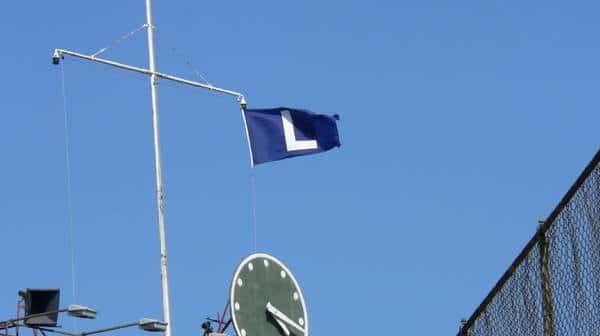 A Tip of the Recap – July 28th
The Cubs dropped game 2 of the series to the Rockies tonight after a bad first inning from Dallas Beeler and a lack of offense in the 7-2 loss.
The Good
Dexter Fowler had a great game and went 3 for 4 with 2 singles and his 15th double. He didn't score though, which really highlights the struggling part of the lineup; if the meat of the order was doing anything, the Cubs wouldn't be struggling to score against these teams that they should be beating. Dexter has started the 2nd half on fire and hopefully Rizzo, Bryant and Soler get it going here soon.
Jorge Soler had a two-hit day with an RBI single (28th RBI) and his 17th double. He is now hitting .261 and he didn't have a single strikeout tonight, which is rare.
Chris Coghlan accounted for the other run with a towering solo shot to right center after entering the game as a pinch hitter. It was his 11th HR and 24th RBI to go along with a decent .254 AVG.
Travis Wood deserves some credit for keeping the game from getting out of control after relieving Beeler after just 1.1 innings. In all, Wood went 3.2 innings and gave up just 1 run on 1 hit with 1 walk and 6 Ks. He kept the score reachable, but the bats just couldn't get anything of substance going.
Justin Grimm and James Russell pitched 2 innings of scoreless work after Wood's effort tonight. Grimm gave up 1 hit, but other than that the Rockies didn't do anything else against these two.
The Bad
Dallas Beeler was bad again and only made it through 1.1 innings, giving up 4 runs (all earned) on 4 hits, with 3 walks and a strikeout. He allowed 9 men to come to bat in the top of the 1st and probably shouldn't make another start for the Cubs unless they are completely out of it. He just can't get Major League hitters out with any consistency and it will be a big disappointment if the front office doesn't add a better option.
Rafael Soriano was up to his usual tricks, which means giving up runs. He pitched the 8th and gave up 2 runs (both earned) on 3 hits to bring his ERA to 7.71. All of his breaking stuff hangs up in the zone and gets hit very hard; 2 of the 3 hits he gave up were solid doubles. I don't know that his tank is completely empty, but I do know he isn't ready to get guys out when he is called upon by Maddon.
On Deck
The Cubs will go for the series win tomorrow afternoon with the 3rd game starting at 1:20 PM (CST) on MLB Network and WGN. Jon Lester (5-8, 3.32) will give it a go for the Cubs against Rockies youngster Eddie Butler (3-6, 4.77).