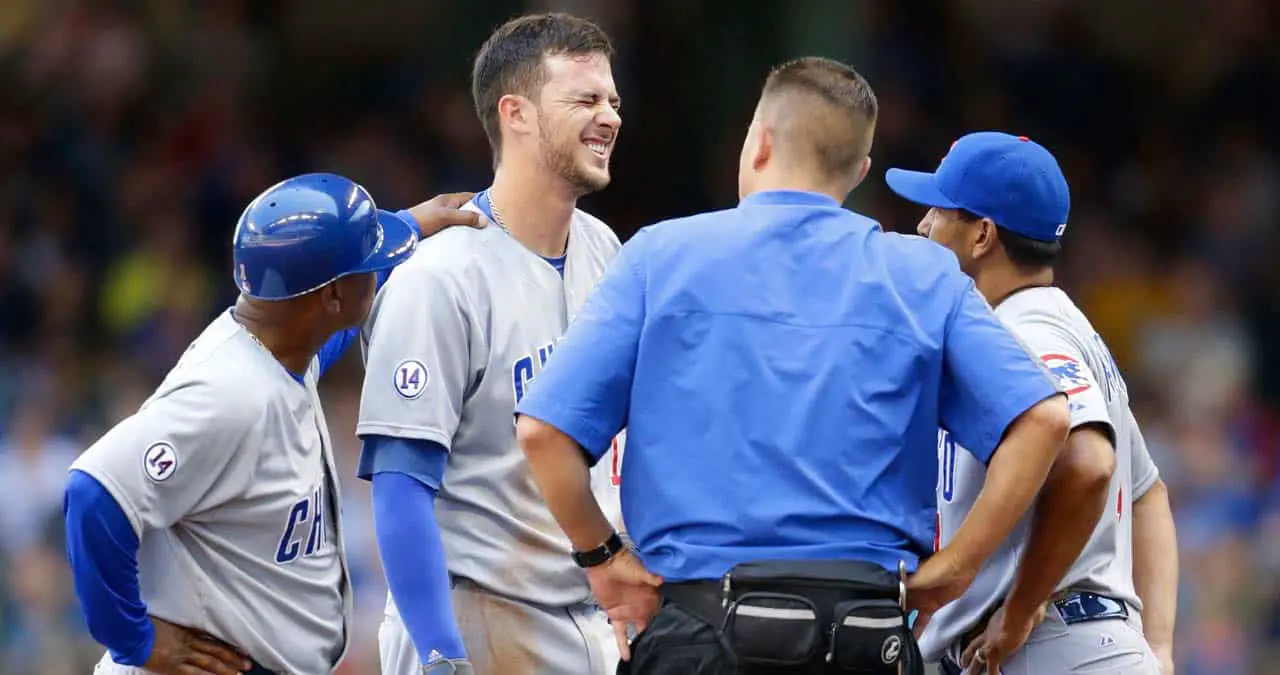 The Rundown: Bryant Returns to Lineup, Wants to Avoid Head-First Slides; Clayton Richard DFA'd Again, Giants Lose in Extras, Baez with Another Huge Game
Well, the highly anticipated series against the Pirates began with a fizzle. Last night's game was peppered with rain delays totaling three hours and twenty-nine minutes before being postponed in the 5th inning.
The game will start from scratch at a later date, which is yet to be announced.
So that was a bummer. However, some good news from the night occurred with the return of Kris Bryant to the lineup.
Bryant had left Sunday's game with dizziness after a hard head-first slide into second base. Even though he said he's feeling fine, Bryant is not taking Sunday's incident lightly, writes Patrick Mooney.
"I only have one head," Bryant said Monday night. "I only have one life. So there's nothing really to joke about with that. We're taking it real serious."
Bryant said he wants to try avoiding head-first from now on. This sounds like a good plan to me, as it seems like the head-first slide just is never worth risking an injury when a feet-first slide will suffice.
I'm sure it will be tough for Bryant to break the habit, but I hope he's able to do it.
Richard DFA'd again
After pitching a big six innings of one-run ball to help the Cubs beat the Brewers on Sunday, LHP Clayton Richard was designated for assignment. Richard was able to make it through waivers when he was DFA'd earlier in the year, so we'll see if he makes it through again.
With RHP Dan Haren joining the Cubs to be the fifth starter, there isn't a spot on the 25-man roster for Richard, so this move wasn't surprising. For the corresponding move, the Cubs called up outfielder Matt Szczur to give them an extra bat off the bench.
Other notes
* The Giants blew a 6-0 lead against the Braves last night, and then blew two more late-inning leads, ultimately losing 9-8 in 12 innings. Obviously great news for the Cubs, as they gain a half-game lead over the Giants for the second wild card spot. A.J. Pierzynski hit a two-out, two-run home run to tie the game in the 9th inning and send the game into extras.
* Another monster game for Javier Baez last night. Playing shortstop, Javy went 3-for-6 with a double, triple and three RBIs.
* Side-arm reliever Ben Rowen has been claimed off waivers by the Blue Jays. The Cubs had designated him for assignment a few days ago.