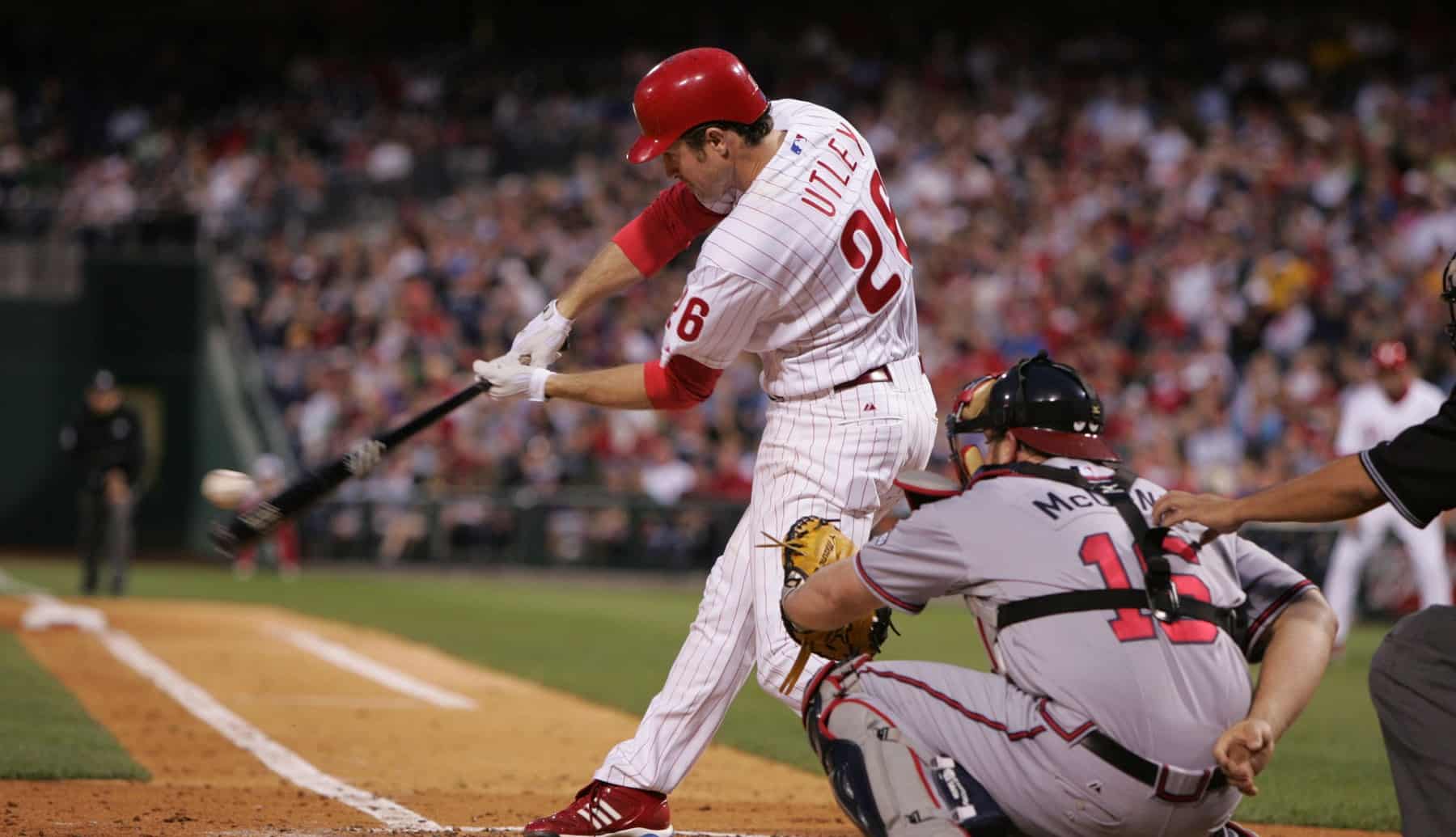 The Rundown: Cubs Hammer 5 HRs, Win 7th in a Row, Still in Talks with Phillies About Chase Utley
The Cubs continue to take care of business.
After finishing up a sweep of the Brewers with a rare easy 9-2 win yesterday, the Cubs have won seven in a row and 13 out of 14.
It was a classic wind-blowing-out game at Wrigley, as the Cubs hit a total of five home runs, including two from Kyle Schwarber. The highlight of the game definitely came in the 5th inning, when Dexter Fowler, Schwarber and Anthony Rizzo all homered.
Today, the Cubs look to keep their hot streak alive against the White Sox, who are coming off a sweep of their own. Former Cub Jeff Samardzija takes the hill for the Sox. I have a feeling that he gets up for this one and pitches well.
Lester and baserunners
One of the big story lines of yesterday's game involved starter Jon Lester and his inability to hold baserunners at bay. The Brewers stole four bases in the 3rd inning alone (five stolen bases all together), and the media members all made a huge deal out of it.
I get it, it's strange that the guy you bring in to be the ace of your staff can't throw the ball from the mound to the first baseman. But really, it hasn't come back to bite Lester much.
That 3rd inning in which the Brewers swiped four bases? Lester gave up only one run. He's more worried about retiring the batter, and he's getting results.
Certainly teams like the Cardinals and Pirates, who have a very solid combination of speed and hitting ability, are worrisome with Lester on the mound. But I still think he'll be able to get the job done no matter the opponent.
Lester has been excellent over the past month and a half. On Thursday, he went six innings, giving up two runs and striking out 10.
Fowler power
Dexter Fowler has been outstanding since the All-Star break. He's been taking tons of walks and getting on base.
His home run on Thursday was his 12th of the year. Overall, he went 2-for-3 with the HR and a double, drawing two walks and scoring three runs.
It's not a coincidence that the Cubs' offensive upswing has been accompanied by a Fowler heat-up. When he's getting on base at a high percentage, the Cubs score a lot of runs.
Fowler will be a free agent at the end of the year. I'd say there's a good chance the Cubs at least heavily consider bringing him back. He may be more expensive than they're willing to pay, but to have a center-fielder lead-off hitter who can get on base at a high clip — that's not exactly common.
I'm definitely in favor of re-signing him.
Utley update
The Cubs have been in talks with the Phillies about second baseman Chase Utley "for a while," according to Buster Olney.
Olney says Utley will only agree to a trade if he's assured of playing time, and that the Cubs will be able to guarantee him that playing time.
It'll be interesting to see what happens with this situation. The Cubs have potential answers at second base within the organization, in Tommy La Stella and Javier Baez.
The Giants, who have been connected to Utley rumors, may not want to guarantee playing time since they have Joe Panik waiting to return from injury.
Utley has had a pretty brutal year with the Phillies, but he has been dealing with an ankle injury. He is reportedly healthy now, and he's only a year removed from having a decent season. It could be fun to see him play alongside Addison Russell at shortstop, if he can regain some semblance of his old self for the rest of the season.
Other notes
* Tommy La Stella hit a three-run homer in his first game with Triple-A Iowa yesterday. He finished the game going 2-for-4. If La Stella can string together some more performances like this, he may find himself in Chicago sooner than later. Theo Epstein said on Wednesday that La Stella likely will be called up by Sept. 1.
* Cubs' first-round 2015 pick Ian Happ hit a grand slam for the South Bend Cubs yesterday.