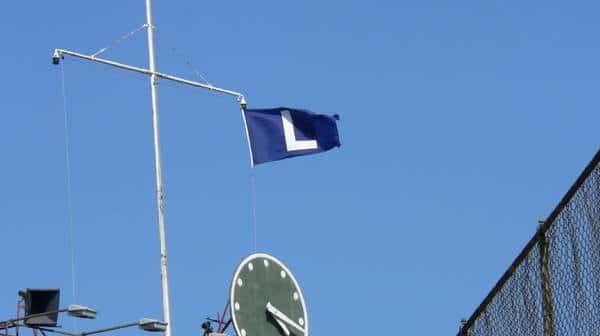 A Tip of the Recap – August 16th
All good things must come to an end and unfortunately the Cubs ran into a very good Chris Sale today as they lost by a score of 3-1 to the White Sox to close out their winning streak at 9 games.
The Good
There wasn't much good about this one; the Cubs struck out 18 times as a team (15 against Sale) and didn't do anything of importance on offense until the top of the 9th when Jorge Soler hit a 2-out solo HR and Addison Russell beat out an infield hit to 3rd (upon review).
Soler finished 1 for 3 with a walk and his 6th HR of the year (40th RBI) to keep his AVG at .270. Soler's power has been lacking for most of the year so it would be nice if this was a sign of things to come with him.
Other than Soler's HR the Cubs only had 2 other hits (Fowler and Russell) a 2 walks (Soler and Denorfia), so they just ran into Sale at a time when he was on his game.
The pen did very well in relief of Dan Haren; Travis Wood, Tommy Hunter, James Russell, and Jason Motte combined to go 3.1 shutout innings with 3 walks and 5 Ks.
The Bad
Dan Haren wasn't terrible but he wasn't exactly good either. On most days, an opponent scoring only 3 runs against the Cubs of the post-All Star break wouldn't be enough, but the Sox got to Haren early and the 3 scores were all they needed. He went 4.2 innings and gave up 3 runs (all earned) on 7 hits (3 solo HRs), 0 walks and 4 Ks. He fell to 8-8 on the year with his ERA sitting at 3.63.
On Deck
The Cubs are off tomorrow, but will welcome the Detroit Tigers for a quick 2-game series on Tuesday. Game 1 will start at 7:05 PM (CST) on ABC7 and the MLB Network. Jason Hammel (6-5, 3.10) will look to give Joe Maddon a reason to stay longer in the game after a few short outings as he faces off against Anibal Sanchez (10-10, 4.95) for the Tigers.