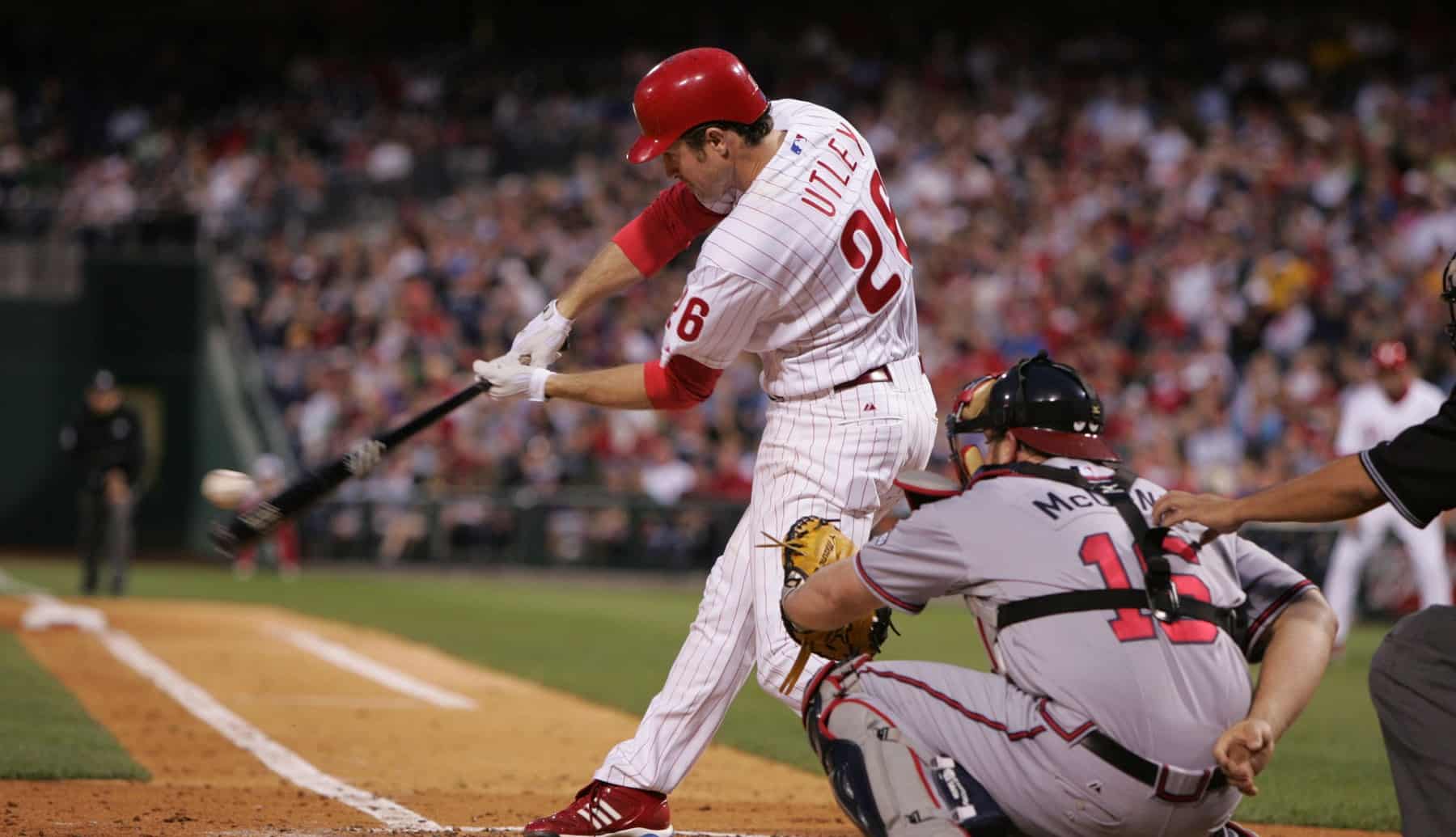 The Rundown: Lester Rocked in Loss, Utley Traded to Dodgers, Bryant Collects Career-High 4 Hits
The two-game series against the Tigers has thankfully come to an end.
Over the last two nights, the Tigers scored 25 runs and recorded 41 hits. They also blasted eight home runs.
Last night's 15-8 loss was filled with all-around ugly pitching performances. Starter Jon Lester had his worst game of the year, giving up seven runs on seven hits and three walks in only 2.2 innings.
Jason Motte predictably gave up a couple runs (I have no faith in him right now) in one inning of work. And even James Russell got in on the bad: He surrendered five runs in 1.2 innings.
As usual, the Cubs offense didn't quit — but it couldn't overcome the bad pitching.
Dexter Fowler, Kyle Schwarber and Kris Bryant all homered and had nice games, but then conversely, Anthony Rizzo and Jorge Soler combined to go 0-for-9.
The Cubs will need to just forget this series and worry about beating the Braves, who come to Wrigley for a four-game series starting tonight. A bad Braves offense will hopefully let the Cubs pitchers get hot again.
Utley to the Dodgers
Remember a couple days ago when we heard that Chase Utley was likely to stay in Philadelphia?
Well that is no longer the case, as the Dodgers have acquired the veteran second baseman for two minor leaguers, according to Ken Rosenthal.
In the end, Utley wanted to play for a team in the Los Angeles area. He will now be reunited with his former double-play partner, Jimmy Rollins, which is pretty cool.
With Utley out of the picture for the Cubs, they have a number of options, although none are slam dunks. Joe Maddon will play the match-ups with a second-base pool that includes Chris Coghlan, Starlin Castro, Tommy La Stella and Javier Baez.
Should be interesting to see if any of them get hot and win the job. Coghlan has been great at the dish this season but has the least amount of infield experience among the four.
Having an on-fire Javy Baez playing second every day would be pretty fun, I'll admit.
Other notes
* Kris Bryant had a career-high four hits last night, including a home run and triple. He also walked once. Unfortunately, the great effort didn't lead to a win. It also looked like Bryant was wincing at times, but hopefully it's nothing too serious.
* Chris Denorfia does it all. Last night he made his career debut as a pitcher, inducing a ground ball on the only batter he faced. He was the only Cubs pitcher on the night to not give up a run. If you are a fan of seeing position players pitch, this has been a fun year for you.
* RHP Trevor Cahill, whom the Cubs recently signed to a minor-league deal, made his debut for Triple-A Iowa last night. He pitched three scoreless innings, giving up three hits and no walks.
* After suffering a tear to his Achilles' tendon back in February, utility man Logan Watkins tweets that he has been cleared to play. Good news for Watkins, who was actually the Cubs minor league player of the year in 2012. He played in 31 games for the Cubs last year but hit only .246/.269/.338. I'm not sure if there's a spot for Watkins on the Cubs right now, but one thing he has going for him is that he plays a number of different positions between the infield and outfield.
* Last night's Tigers starting pitcher Daniel Norris homered in the 2nd inning last night (because they all had to get in on the fun). As a rookie, not only was it the first MLB at-bat of his career, but he never even had an at-bat in the minors. Had to be a pretty cool moment for him to homer off Jon Lester. Doesn't seem like he's a slouch hitter, though. Before Tuesday's game, he broke a panel in the right-field scoreboard during batting practice.
* RHP Justin Masterson has been released by the Red Sox. The Cubs showed minor interest in him in the offseason, and the front office drafted him while with Boston. But I'm not sure there's enough left in the tank for the Cubs to kick the tires on Masterson.