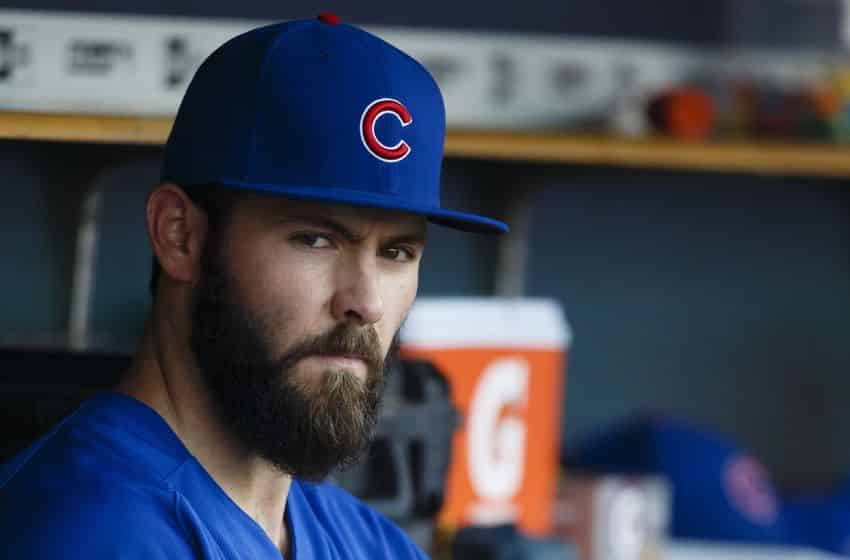 Jake Arrieta Riles Cubs-Based Paranoia with a Single Tweet
This is the show. We have certain expectations here. That's why you don't play.

— Jake Arrieta (@JArrieta34) September 1, 2015
Who's he talking about? It's gotta be Starlin, right? Maybe it's Grimm. Surely, Arrieta is using the power of social media to relay a message to an unnamed wrongdoer or ne'er-do-well. At least, that the general tenor of the conversation for a nice little portion of Tuesday afternoon.
Common sense eventually prevailed, with the general conclusions coming down to either a completely baseless bit of randomness or a jab at a non-player. Or Gordon Wittenmyer. But as ESPN Chicago's Jesse Rogers uncovered, it was indeed just some fool who thought Kike Hernandez's ball in play should have been ruled a hit.
Was meant for a fan who said E should be H RT @JArrieta34: This is the show. We have certain expectations here. That's why you don't play.

— Jesse Rogers (@JesseRogersESPN) September 1, 2015
Well, so much for all the speculation. It was pretty weird to see how quick people were to assume Arrieta's tweet was directed at Castro, though. I mean, the guy had a couple bad errors last night, not to mention the big one in the no-no, but why on Earth would the Cubs' ace take to Twitter to call him out? Or to call out any of his teammates, for that matter?
Listen, I've been down on Castro of late too, but the amount of vitriol people are harboring for the guy is really getting a bit out of hand. Beyond just the talk about the deposed shortstop, people were really getting wound up about the meaning of those 70-some characters. Maybe not Al Capone's vault turnt, but there was a real desire to get to the bottom of that tweet. And it was kind of weird and surreal.
This is what happens when your team is finally good again but hasn't been playing well lately. Outside of that little no-hitter, that is. Oh well, I've already devoted about 200 more words to this than I should have.