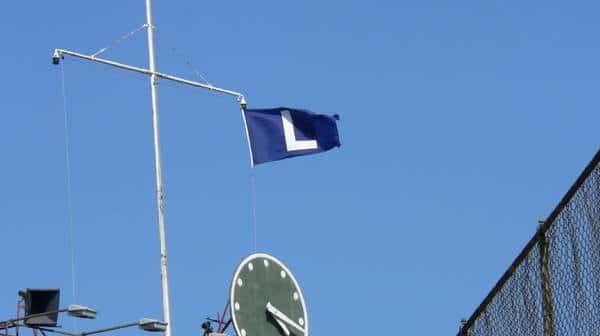 A Tip of the Recap – September 15th – Game 1
The Cubs made a valiant comeback attempt but ultimately lost to the Pirates in the first game of their doubleheader today by a score of 5-4.
The Good
The Cubs grabbed an early lead with a run in first after Dexter Fowler led off the game with a single. He then stole 2nd (19th SB) and advanced to 3rd on a throwing error by their catcher before scoring on a sac fly from Chris Coghlan (41st RBI).
After the Pirates scored 3 runs in their half of the 1st and another in the 4th, though, the Cubs needed to mount a comeback. They did so, putting 3 runs in the 7th to tie it up at 4 with the first run coming from an RBI double down the LF line from Tommy La Stella (3rd double, 4th RBI). They then tacked on 2 more runs via wild-pitches from Joakim Soria to tie it up.
Trevor Cahill came in to relieve Hammel in the 4th inning and pitched very effectively with 2 scoreless innings, giving up just 1 hit while walking none and striking out 4. It was big boost to the pen to get the extended work out of Cahill today and he has been pretty effective since being called up from Iowa.
Pedro Strop actually looked strong today after a few bad outings, pitching a perfect inning of relief and striking out 1. If he gets it back on track, it will really add some stability to a pen that has been awful shaky as of late.
The Bad
Jason Hammel turned a 1-0 lead in the first into a 3-1 deficit by the end of the 1st. He was not sharp at all to start with 2 walks and a HBP in the first inning. He ended up going just 3.2 innings, giving up 4 runs (all earned) on 5 hits and 3 walks with 5 Ks. He was spared a no decision thanks to the Cubs' offense, but his ERA now sits at 3.76 for the year.
Justin Grimm wasn't bad, but he did earn the loss and it was due in part largely to his lead off walk to Pedro Alvarez. Alvarez was pinch run for and the runner stole 2nd, advanced to 3rd on the throwing error by Miguel Montero and scored on a sac fly. The Cubs were then shut down in the 9th, going down 1-2-3 for the loss.
On Deck
Game 2 will be tonight at 6:05 PM (CST) on the MLB Network and WGN and would be a really big game to win for the Cubs as they have now lost 3 in a row. Jon Lester (9-10, 3.50) will get the task of being a slump buster as he faces off against JA Happ (9-7, 3.87) for the Pirates.