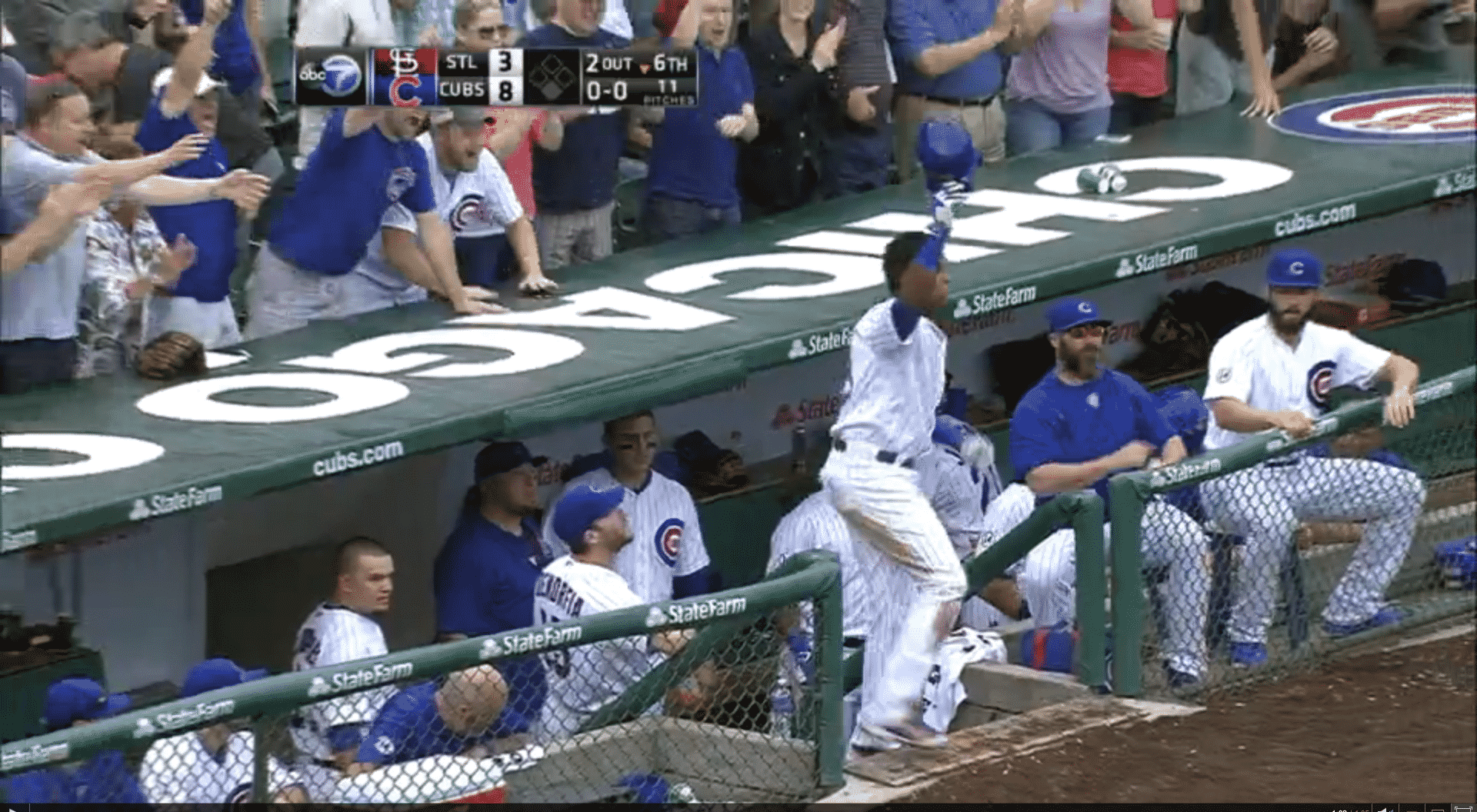 Castro's Couple Clouts Crush Cardinals, Cue Curtain Call
If he keeps this up, we're going to have to start calling him Lazarus.
Since he was left for dead by most — present company reluctantly included — Castro has been on an absolute tear. Heading into Friday's game, Castro was slashing .333/.341/.506 with a 131 wRC+, 3 home runs, and 8 RBI in 32 games since being replaced as the everyday shortstop. Sure, the difference in average and OBP isn't huge, but that's the least of my worries.
That's because he's getting on base at a clip that is 70 points higher than it was just over a month ago. Through Aug 6, Castro was slashing .236/.271/.304 with an wRC+ of 53 with 5 home runs and 46 RBI. Joe Maddon had given him 104 games, which was actually a bit too many in my estimation. I was advocating for a change back in late May, but Joe knows his team and how to manage it.
In any case, Castro's approach since being moved has been nothing short of a revelation. His attitude — perhaps the most-maligned aspect of Castro's game over the years — has impressed, as he remained positive throughout the transition. But the soft-spoken second baseman has allowed his bat to do the talking lately.
And boy, did it have a lot to say on Friday against the Cardinals. Castro had given the Cubs a 3-0 lead in the first, but when he came up in the 5th, Miguel Montero stood on first with the game tied at 3. That's when Castro absolutely yanked a 1-0 Seth Maness slider. He just turned on the pitch, driving it 422 feet at 108 mph, the momentum of the swing leading him into a leaning pose of admiration for what he'd just done.
When he came up the very next inning to face the side-winding Steve Cishek, you just knew Castro was going to be swinging. Montero was on base again, as was Austin Jackson; both crossed the plate ahead of Castro after the goat-cum-GOAT got into a soft slider and sent it screaming out to left at 103 mph.
How's this for a slash line for the game: 1.000/1.000/3.000 and a wRC+ of 1021? And no, I didn't forget a decimal in there. That performance was 921 percent better than the average hitter. Small sample be damned, it was fun to see Castro out there getting a curtain call and taking down the Cardinals too.
Castro ended up with the Cubs' final 6 RBI to push them to an 8-3 win and lower their magic number to 8. I think I kinda like this "too many shortstops" thing.