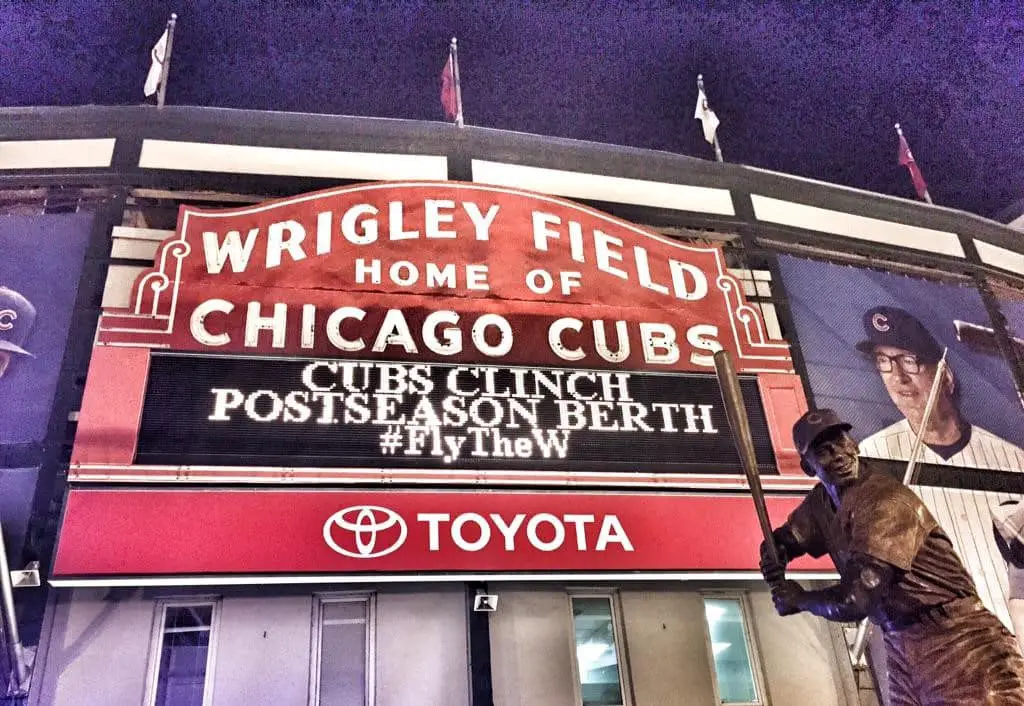 The Rundown: Cubs Clinch Playoff Berth with Giants Loss, 4.5 Games Back of Top Wild Card Spot, Rich Hill is Dealing
Let this sink in: The Cubs will be in the postseason this year.
Unfortunately they were unable to clinch things yesterday afternoon, as they lost to the Pirates 4-3 in an exciting game. But the A's helped out by beating the Giants late last night — putting the Cubs in the playoffs for the first time since 2008.
I've been pretty optimistic about the Cubs' chances, pretty much since the signing of Jon Lester this past offseason. I had a feeling they'd be much improved.
But I honestly wasn't expecting them to be this good.
So many reasons for the success — where to start? First, the young players have been outstanding. Kris Bryant has been everything we hoped and more thus far, and likely will only get better.
Addison Russell and Kyle Schwarber were both called up earlier than I was expecting, and both have more than held their own.
Jake Arrieta has not only continued his dominance from last year, but has somehow gotten even better.
And then there's Joe Maddon, pulling everything together, motivating, keeping things loose.
2015 has been kind of a perfect storm. I don't know what's going to happen in the playoffs, but I know this team won't go down without a fight. And they perhaps might not go down at all.
What next?
With the Pirates' victory yesterday (their seventh in a row), they now hold a 4.5-game lead over the Cubs for the top Wild Card spot.
Things are not looking good for home-field advantage in the one-game playoff. If the Cubs want a chance, they'll need to win the next two games — and even then, nothing is guaranteed.
Wherever the game is played, it's sure to be a great game. Pirates starter Gerrit Cole — the likely Wild Card starter — was very good yesterday. He went 7 innings, giving up one run and four hits, while striking out eight.
The Cubs will have Jake Arrieta on the hill, but Cole is no walk in the park.
If yesterday's game was any indication of what the Wild Card playoff will be like, we should be in for a treat.
Other notes
* Remember LHP Rich Hill? Like from the 2007-2008 era Cubs? Yes, that Rich Hill. Well, he's actually still in MLB (I had no idea), and he has been on a great run with the Red Sox. Last night he pitched a two-hit shutout against the Orioles, striking out 10. In fact, he has struck out 10 in all three starts with the Red Sox this month. Good for him. Always enjoyed his big curve ball.
* Have you noticed something missing this year amid the Cubs' success? For me, I feel like there has been an absence of talk about curses, pressure, past failures, historic collapses. I'm sure as the playoffs draw nearer, we'll be hearing more about 1908. And that the Cubs have lost their last nine playoff games. But for now, it has been nice not hearing a lot about it. A huge part of that is Joe Maddon. He's just not going to acknowledge it, and it's another reason why he has been the perfect manager for the Cubs.