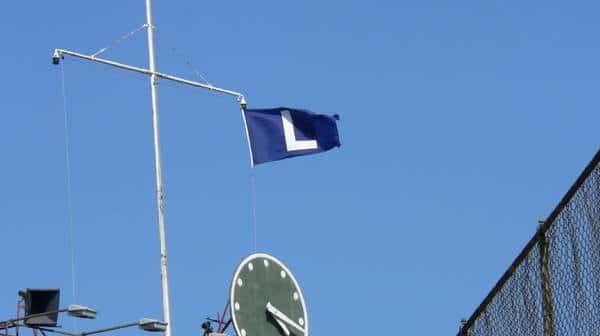 A Tip of the Recap – October 9th
Jon Lester was great for most of the game, but it wasn't enough and the Cubs fell by a score of 4-0 to the Cardinals in game 1 of the NLDS tonight.
The Good
Jon Lester was outstanding tonight and deserved a much better fate than a loss in game 1. He pitched 7.1 innings and gave up just 3 runs (all earned) on 5 hits (1 HR to Pham in the 8th) and a walk with 9 Ks. He truly made just 2 mistakes tonight and the Cardinals cashed in on both of them. He would get the call in game 5 if the series goes that long.
Kyle Schwarber reached base 3 times tonight; he was the first Cub to reach base against Lackey with a walk in the 4th inning. In the 7th inning, he reached on a perfectly placed bunt single into the shift and then added a single to LF in the 9th.
Addison Russell had some of the best ABs of the night against Lackey and actually had the first hit of the night for the Cubs with a single up the middle in the 6th inning. Earlier in the game he was robbed of a base hit by a sliding catch from Jason Heyward.
The Bad
The Cubs faced a very good John Lackey tonight and couldn't do anything against him or the Cardinal pen. They only managed 3 hits the entire night and they didn't really put up much of a threat against the Cardinals until the very end of the game.
Pedro Strop continued his struggles against the Cardinals (11.05 ERA and .333 BAA), giving up a 2-run HR after coming in to relieve Lester in the 8th inning. It was a no doubter and pretty much killed any chance of a comeback for the Cubs.
On Deck
The Cubs will look to rebound tomorrow night in game 2 of the NLDS, starting at 4:30 PM (CST) on TBS. Kyle Hendricks (8-7, 3.95) comes into the game coming off back to back 6 shutout inning performances for the Cubs; while Jaime Garcia (10-6, 2.43), who also is coming in hot, will get the ball for the Cardinals.