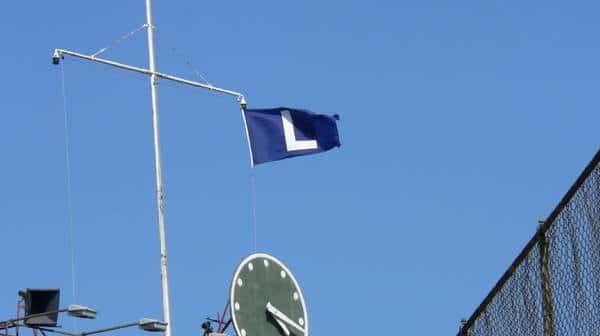 A Tip of the Recap – October 20th
The Cubs fell to the Mets tonight by a score of 5-2 and are now down 3 games to none in the NLCS. They are facing a must-win situation for the rest of the series.
The Good
Kyle Schwarber tied the game at 1 with a solo shot to LF in the bottom of the 1st. It was his 5th postseason HR, which is a franchise record for the Cubs. He also drew a walk and followed through on his talk about just swinging at strikes, which is what he did for the most part.
Jorge Soler also hit a game-tying HR in the 4th to knot things up at 2. It was a shot to just right of CF and left his bat at 110 MPH. It was his 3rd HR of the postseason and he just missed another HR in the bottom of the 7th.
That was about it; the defense wasn't great and the pitching staff couldn't work out of trouble caused by the leaky defense all night.
The Bad
It seemed like everything that could go wrong did, with every mistake turning into runs for the Mets. Trevor Cahill had a wild-pitch strike-out that allowed a run to score when it would have been the final out of the inning.
Then Kris Bryant double-clutched a groundball off the bat of Daniel Murphy that he beat out for an infield single. That later turned into a 2-run inning after Kyle Schwarber couldn't catch a line drive just over his head in LF. The Mets capitalized on everything they had a chance to and got solid pitching throughout.
Also, the Cubs are 0 for 25 to lead off an inning with a walk and a HBP in this series and have not led at any point. They are down 3-0 and there is only one team to have ever come back from that deficit to win a series (2004 Red Sox).
On Deck
Tomorrow is do or die for the Cubs with game 4 starting at 7:00 PM (CST) on TBS. Jason Hammel (10-7, 3.74) will supposedly get the start as of right now for the Cubs against Steven Matz (4-0, 2.27) for the Mets.