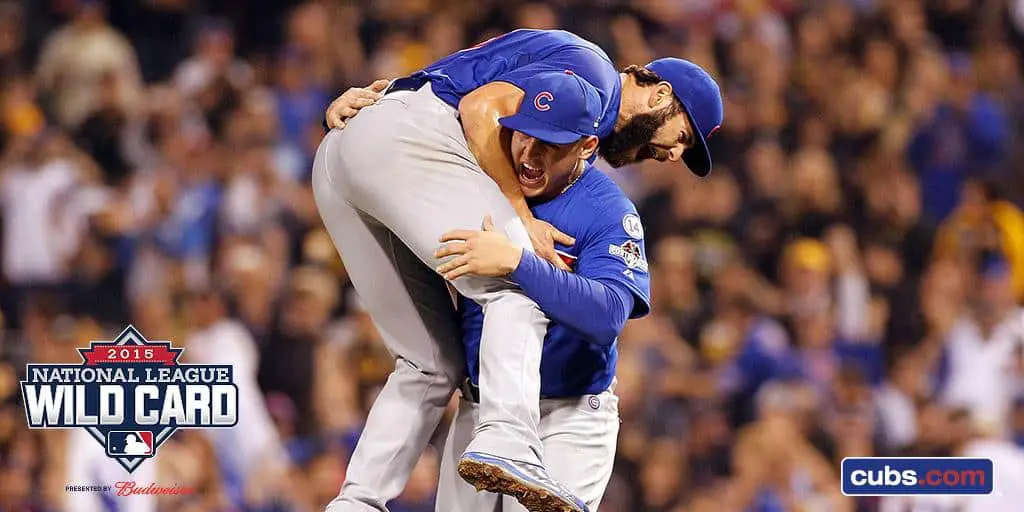 The Rundown: Cubs Clean Up at Esurance MLB Awards, Bullets from Around the League
The Esurance MLB Awards are kind of like the MTV Movie Awards or any other [insert TV network] here show to get celebs together to get drunk and pass out kitschy trophies. The most recent round of MLB honors, however, differ from the BBWAA versions in that they don't break the leagues up and they also include postseason performance.
Jake Arrieta took home the Best Starting Pitcher award, which I suppose isn't a huge surprise. What did catch me a little off-guard was Arrieta being named the Best Breakout Player. Not that I disagree with the fact that he really burst into the national consciousness this season, but beating out Bryce Harper — who was named Best Major Leaguer and and Best Everyday Player — is not something I'd have predicted.
Kris Bryant was named Best Rookie, which was basically a ho-hum result at this point. The Cubs fan who caught a foul ball in her beer and the proceed to drink said beverage with the ball still in it won Best Fan Catch, though I'd have probably given it to Foul Ball Dad.
I was hoping Anthony Rizzo's wall-scaling snag of a foul ball would have gotten some consideration for Best Play, Defense, but that honor went to Josh Donaldson (beware, that linked article uses the Canadian spelling) for diving into the stands to make a catch. So that's pretty much it for the awards now, putting a cute little bow on the season.
There's a lot of stuff simmering on the stove at this point, some of it related to the Cubs and much of it completely inconsequential. As such, I'm just going to lay out some quick bullets.
Rumors of a Castro/Gardner trade seem to be dead as the Yankees say they'd like to get pitching in return for the CF
According to Jayson Stark, Astros "hell-bent" on adding a closer; they have checked on Aroldis Chapman, Andrew Miller, and Brad Boxberger
Cards interested in Crush Davis; a Boras client, they'll have to pay dearly for that prodigious power and I hope they pass.
White Sox are shopping Avi Garcia, likely in hopes of shoring up the left side of the infield
Wow, that was fast. I am going to fight the urge to ramble for another 500 words and let you out of class early today.