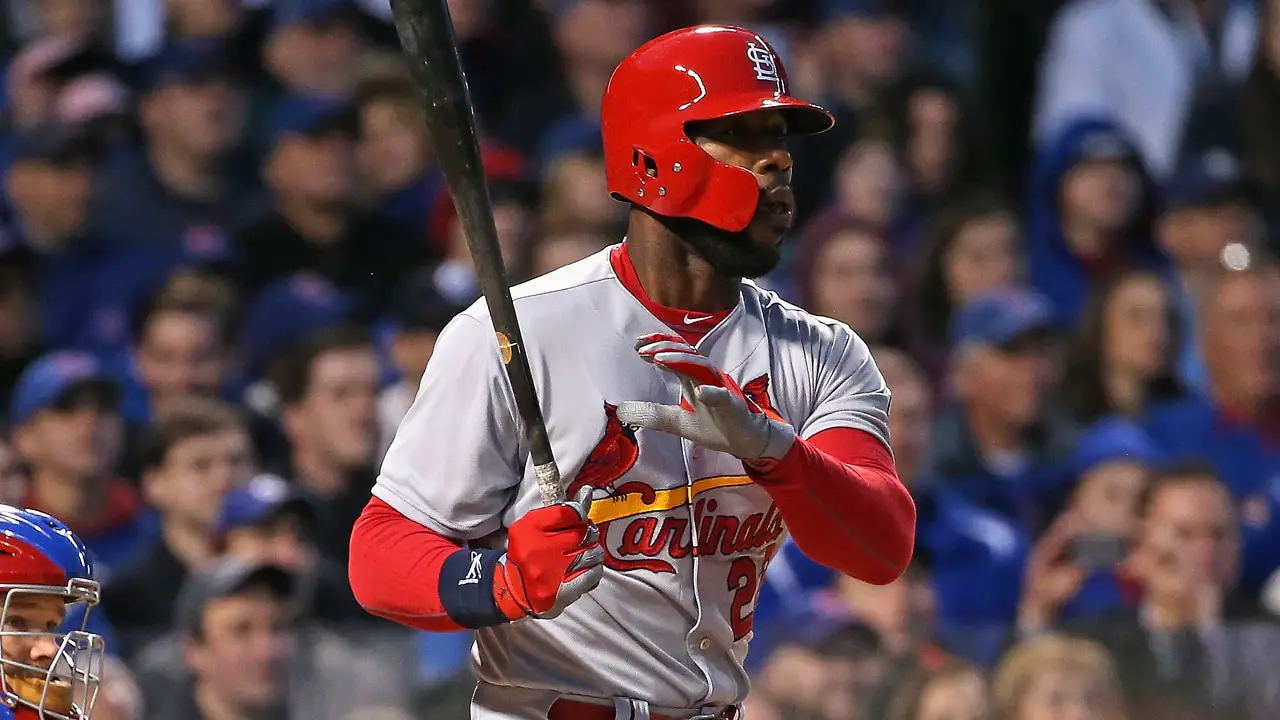 The Rundown: Price Signs, Greinke Could Be Next, Cubs Value Shopping?
Top Of The First
Dave Dombrowski is the guy that always does a cannonball in any diving contest. Nothing comes without a gigantic splash. To that effect, the new Red Sox President of Baseball Operations got his ace when David Price agreed to a seven-year, $217M contract at 4pm CDT on Tuesday. Peter Abraham of the Boston Globe broke the news of the signing.
One could probably assume that Dombrowski was hired by the Red Sox for the sole purpose of signing the left-handed ace, whom the executive once brought to Detroit via trade. Nothing like dropping the hammer ahead of the Winter Meetings. It will be interesting to see the resulting domino effect, and I would bet Zack Greinke is in a position to basically get anything he wants right now.
So, Yeah – David Price Signed
As reported, the Cubs, Giants, Cardinals, and Dodgers were all in on Price before he signed with the Red Sox. Boston's advantage seems to have been their willingness not to defer any of the contract. If it's any consolation to Cubs fans, St. Louis allegedly gets the title of runner-up in the David Price sweepstakes. If that's true, I tend to believe the Cubs were never really in on Price – just as Jesse Rodgers reported yesterday – with Theo Epstein probably making a cursory offer at best. They certainly didn't try to beat Boston's offer.
So Boston gets their ace at an AAV of $31M which is pretty much the same neighborhood where I and everyone else thought Price would land. Price instantly legitimizes a Red Sox staff that looks a lot better with Clay Buchholz as a 2, Rick Porcello as a 3, Eduardo Rodriguez as a 4 and Wade Miley as a 5. And Boston may not be done yet. In 2015, the Red Sox ranked next-to-last in AL ERA.
Price is a legitimate ace and is arguably the best left-hander in baseball, finishing 2015 with an 18-5 record against a 2.45 ERA across 220.1innings. He was 9-1 with a 2.30 ERA with Toronto post-trade. The left-hander is 104-56 with a 3.09 ERA over eight seasons that includes 5 All-Star appearances and a Cy Young Award in 2012. Price's deal also includes an opt-out clause after three years according to FOX Sports.
With the signings of David Price and Chris Young, as well as the trade for Craig Kimbrel, the Red Sox have announced their intent to take control of the AL East. For what it's worth, Price has been less than spectacular against the New York Yankees in his career. Not sure I'd want to start Price in a one-game playoff against the Yankees.
Since the 2015 season ended, Boston has added nine wins against replacement to their roster at the cost of just under $50M in additional payroll for 2016 (and prospects Manuel Margot, Javier Guerra, Carlos Asuaje and Logan Allen). That's basically $72M-$75M in value minus the prospects. However with those additions the Red Sox currently have the makings of a $215 million dollar roster. That means the team would likely be taxed an additional $9 million for exceeding the $189 million dollar luxury tax threshold for 2016. Dombrowski = Cannonballs.
What Follows Price?
For the Cubs, who are probably not in on Zack Greinke (or Johnny Cueto for that matter), it means looking to the second and third tiers of free agent pitchers or upgrading their rotation through trades. Jeff Samardzija may interest the Cubs depending on how high the bidding gets for him. John Lackey has been talked about since before the 2015 season ended.
For Zack Greinke it means the field is wide open, and it seems a bidding war between San Francisco and Los Angeles is likely to ensue. I'll go on record as saying Greinke will be the first player attached to a Mystery Team as well. My guess is he beats Price in AAV but not in years. What does he get? Possibly five years and $160M-plus. Johnny Cueto may see a bump in his value as well, as he is now one of just two legitimate top-of-rotation arms left on the free agent market.
For the secondary tier of free agent pitchers, they now move closer to prime time, and with the Winter Meetings around the corner, the rumors and dollars should fly furiously.
Fact, Fiction, Truth, or Rumor
Steve Adams of MLB Trade Rumors (via Ken Rosenthal) reports that Zack Greinke may also sign ahead of the Winter Meetings. David Price had been the team's number one priority according to Dodgers ownership partner Magic Johnson. Not sure how well that will sit with Greinke during negotiations.
Patrick Mooney opines on the Price signing and how it affects the Cubs. Mooney states that the Cubs might be smarter to make smaller bets and diversify their roster to get ready for next October.
Now that Price is off the board, could the Cubs focus on OF Jason Heyward? What about Alex Gordon? Our own Evan Altman makes a great case for Chicago's potential pursuit of Gordon over Heyward.
Rian Watt of BP Wrigleyville profiles Cubs SP Kyle Hendricks.
The New York Mets' pursuit of Ben Zobrist is part of a flexible offseason plan that will play out as the market indicates. it seems unlikely the Mets would offer Zobrist a four-year deal, however. Zobrist's price continues to rise. Yahoo's Jeff Passan states Zobrist is looking for a 4/$60M contract.
Barry Bonds has been formally offered the position of hitting instructor with the Miami Marlins. He "tentatively plans" to take the job, according to Bob Nightengale, though negotiations are not yet wrapped up.
What is the fascination with James Shields by Cubs writers and bloggers? That back-loaded contract now seems like a horror show. I'm glad the Cubs passed last year and have high hopes they have no interest this year.
Mark Trumbo has been traded to Baltimore for catcher Steve Clevenger. A second player is going to Baltimore in the deal.
The Orioles have also made a strong bid to retain the services of relief pitcher Darren O'Day. Baltimore appears to be one of the final teams under consideration for the veteran, though other teams could still be in the mix.
Jerry Crasnick says the Astros are shopping Mendoza Line occupant Chris Carter. There's pop in the bat but not much else. Houston just may non-tender Carter unless they are positive they can move hm to another team. Meanwhile, the Astros are thought be listening in on offers for outfielder Jake Marisnick as well.
Crasnick also tweeted that the Atlanta Braves are enamored with Cubs OF Jorge Soler but that Julio Teheran is probably not enough of a return. Would Shelby Miller be enough?
The Twins have officially signed Korean first baseman Byung-ho Park to a four-year, $12MM deal that includes a $6.5M club option ($500K buyout) for 2020.
Three teams are in the mix for infielder Asdrubal Cabrera per Chris Cotillo.
Whenever a new salary threshold is met, I like to reference this wonderful article by Michael Haupert that details baseball's annual salary leaders since 1874. The list ends with the 2013 season, so simply add Zack Greinke at $26M for 2014 and Clayton Kershaw at $32.57M for 2015. Kershaw will make $34.57M in 2016. Who will be the first $50M player? The easy money is on Bryce Harper in 2019 or Mike Trout in 2021.
Cubs Fans Can Hope
Kershaw and Price can each opt out of their contracts after the 2018 season, right about when the Cubs should be flush with money. Kershaw will be 30 years old heading into the 2019 season.
Bottom Of The Ninth
To me, a free-agent combination signing of Jeff Samardzija and one of Alex Gordon/Jason Heyward would take the sting out of not acquiring David Price or Jordan Zimmermann. Do the Cubs have the means to pull it off? Obviously, the Cubs may have to move a contract or two to do just that. Despite a poor second half, Jason Hammel finished the year with a 2.9 WAR, representing enough value in his contract to move him if the team so desired. Should they? It's a tough call. The Cubs still have a ton of options thanks to $20-$30 million dollars to spend in free agency and a deep farm system.
It is easy to assume that the Cubs will start 2016 with a significantly stronger team on paper than the 97-win team of 2015, despite losing out on a top tier pitcher in free agency. If the team is value shopping this year – which may be the case – they are certainly primed to seize that market.