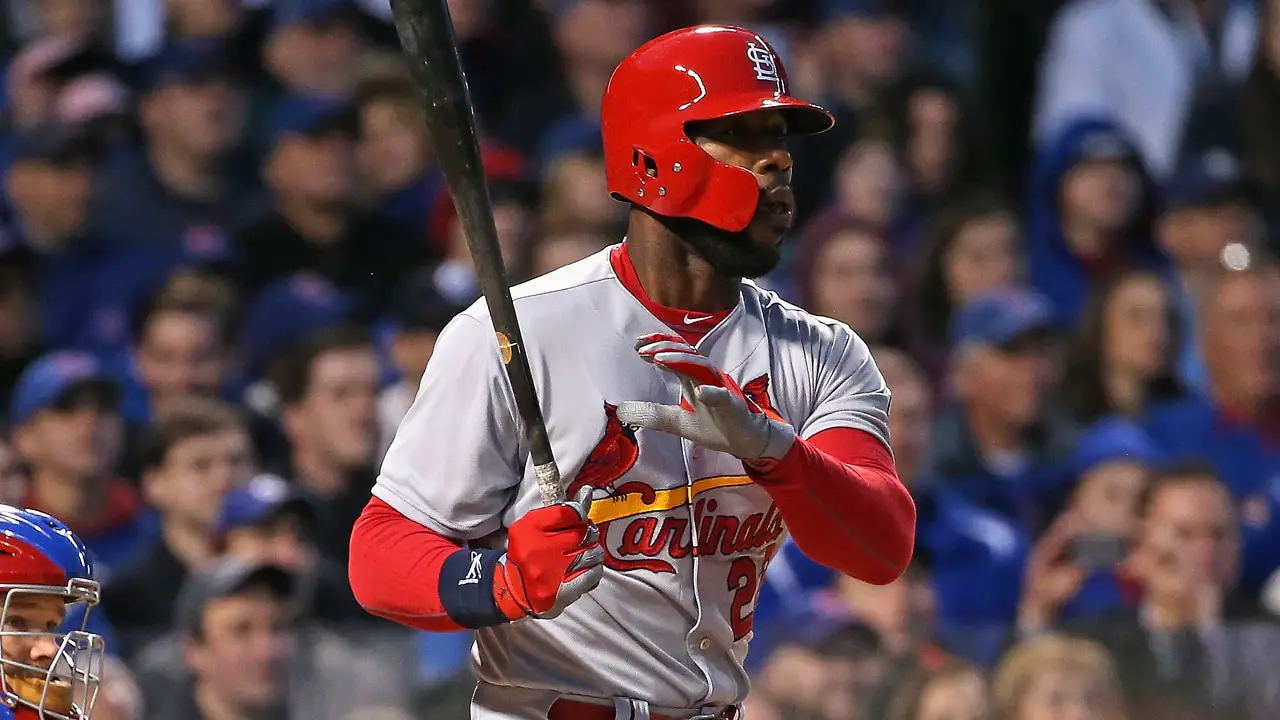 Is Jason Heyward a Pawn in a Big Game of Chicken or a Legit Piece of the Cubs' Puzzle?
I'm not sure how this escaped my notice all these years, but I only just learned that Jason Heyward's middle name is Alias. That is awesome. It's also at least somewhat apropos of the analogies that I had already built around his role in the Cubs' plans moving forward, as I'm still not really sure exactly who the right fielder is.
Have you ever seen one of those puzzles that is not a picture, but just a jumble of monochromatic jigsawed paperboard? Sure, the pieces all fit together, but finding out where to start assembling them borderline impossible. Unless, of course, you start with the borderline. Now, the Cubs have made some fringe moves, but nothing that really frames the offseason picture with any real clarity.
David Price would have provided that border, but the Cubs weren't about to pay what it would have taken to get him. And in truth, signing him would have meant giving up on a great deal of the rest of the puzzle. But much of the talk up to this point has centered around the idea that the North Siders would add one big deal, spurred in good measure by Theo Epstein's caveat that they didn't have resources for two huge contracts.
To that end, Price and Heyward were sort of conflated in this either/or relationship wherein the Cubs would try to go after one or the other. The same thing could be said for the St. Louis Cardinals, who reportedly came in 2nd in the Price sweepstakes with a bid of $180 million. Add in the fact that they traded for Heyward and are in danger of falling behind as the Cubs surge, and the Cards might really feel the need to go big for the young right fielder.
Could the Cubs be allowing gossip of their interest in Heyward to persist — if they're not perhaps outright fomenting the rumor-mongering — as a means to push the Cardinals' costs up? Patrick Mooney speculated as much recently, and it makes a lot of sense. As the old saying goes: If you can't beat 'em, make 'em spend a whole lot of money in the process. I think that's how it goes, anyway.
So do you think this is a legitimate play or just a big game of chicken? I think the Cubs win either way, though I'm far more inclined at this point to believe the Cubs intend to swerve away at the last second. But let's pretend for a moment that the Cubs are going to be in on Heyward. One option is to plug him in center, where he'll likely be an above-average fielder, and let him babysit the mediocre corner guys.
Here's the thing though: even if Heyward plays in the middle, the Cubs are still going to have to trade Jorge Soler and/or Javier Baez. Why, you ask? After all, neither is making much money, so that's not a concern. That's true, but by handing Heyward most or all of the offseason budget, the Cubs are going to have to trade for pitchers rather than signing them. Or they'll have to go shopping in the bargain bin, which isn't really a tantalizing option.
Ken Rosenthal laid out the Cubs' pursuit of a center fielder quite nicely back on Wednesday. I've included the salient portion of that column below, but I would recommend clicking the link and reading the rest for more info about the FA pitching market. He even gets into the trade possibilities, specifically guys like Chris Sale, Sonny Gray, and Carlos Carrasco.
The Cubs are "busy" looking for a center fielder, according to a rival executive, and surely they will find one. But at the moment, their options are limited.

Free agent Dexter Fowler remains a possibility after declining the team's qualifying offer, but he currently is exploring the open market.

The Cubs could sign free agent Jason Heyward to play center or right, but only if they traded Jorge Soler and addressed their rotation in a cost-efficient manner.

The trade market offers additional options, and the Cubs' offense is good enough for the team to acquire a defense-first type who would bat at the bottom of the order — someone, perhaps, like the Astros' Jake Marisnick.

Heyward, though, remains a tantalizing target — rival execs say that Cubs president Theo Epstein has long admired the outfielder [emphasis mine], who at 26 is that rare free agent entering his prime.

As I've written previously, the Cubs could trade a young player such as Soler or infielder Javier Baez for a controllable starter, particularly if they balk at the free-agent prices for Samardzija, Lackey, et al.
The emphasized section is really just my way of saying, "Well, duh," as I'm relatively sure a lot of baseball execs have long admired Heyward. Of course, I think what Rosenthal is insinuating here is that Epstein's enamoredness runs a little deeper than most. To be sure, landing Heyward would be a giant shot across the bow of the Cardinals and would be a huge step toward clarifying the Cubs' plans.
There would still be a lot of work to do, mind you, but inking the outfielder to what is sure to be a monster contract basically dictates that all future moves this winter are of the cute and harmless variety. But is that really a good thing when you've stated a need to improve the rotation? Does cute and harmless (of which John Lackey is neither) get the job done? No it doesn't, which is why I think the Cubs end up moving in another direction.
It's looking less and less like that direction will involve Jeff Samardzija though, as earlier reports of a $100 million offer are supported by Bruce Levine's statement that $18 million AAV is the floor for a new contract.
$18 million is the going AAV for Jeff Samardzija . How many years ? Source confirms one team has offered $90 million .

— Bruce Levine (@MLBBruceLevine) December 4, 2015
I'm pretty bad at the maths, but that looks like a 5-year deal to me. Call me prideful or vindictive, but there's no way in hell I'm paying more money to a guy who's 18 months older than the one who turned down my $85 million dollar offer right before I traded him away. If Shark can actually pull that kind of cashola, more power to him. I still think this is a matter of his reps chumming the water, but it wouldn't be the first time phantom deals have upped the auction for an arm. The Cubs need to stay away from this.
It'd be too time consuming to get into the merits or pitfalls of each of the other options, but those names being bandied about with the most credence seem to be Scott Kazmir and John Lackey, with a little Johnny Cueto thrown in for good measure. Then you've got Carlos Carrasco, James Shields, and Shelby Miller (who the Braves may have pulled back) among the potential trade targets.
The more this offseason progresses, the more sure I become that the Cubs are going to have to make a trade in order to land a pitcher they really believe can be a significant part of the rotation. It just seems as though the guys we saw as potential targets have been able to garner more on the open market than the Cubs are willing to pay, and this isn't a team that's going to try to pound square pegs into round holes any longer.
If the Cubs are simply using Heyward to push the Cardinals into an uncomfortable financial position, Theo and Co. may indeed have the funds to sign Cueto and/or Kamir and/or Lackey. Then again, you've also got to consider the gap in CF. Is that a deal for Fowler (unlikely, given the time and money he's going to want) or a bounce-back deal for Denard Span (who a lot of people seem to like, but whose hip and falling defensive numbers scare the you-know-what out of me).
Rosenthal mentions Jake Marisnick, but I'm not sure how I feel about him just yet. He's young (25 at the start of the 2016 season) and cheap (not arb-eligible until 2018), and is an excellent defensive player, but he can't hit a lick. Then again, do you really need a masher when he's just gonna be a slice of turkey in a Schwarber/Soler sandwich? Hardly. And he might even turn into a nice little trade chip if he performs well and Albert Almora improves. Now that I think about it, this isn't the worst option.
The fact remains that the Cubs need to create a surplus of rotation arms while adding a center fielder who can make up for mediocre D at the corners. No real mystery there. The challenge — some might say the fun — therein becomes just how they do it given the (limited?) resources at their disposal. The Cubs have been really quiet so far, but I think we can look for them to start making some noise here really soon.
In the meantime, take a few moments to enjoy the greatest game of chicken ever to involve Kevin Bacon and an out-of-control tractor…