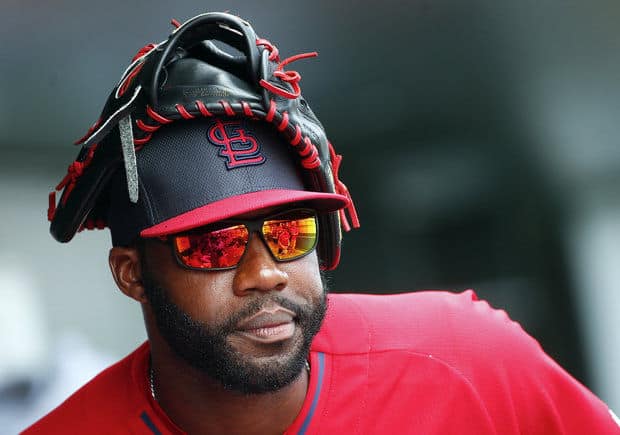 The Rundown: Hey-Watch Continues, Minor Player Movement Elsewhere, Rule 5 Results
Top Of The First
The Winter Meetings ended after the Rule 5 Draft and baseball Twitter was left with little activity almost immediately after. This will be a quick Rundown today as not much happened while the market basically waiting on the Jason Heyward signing, likely coming within the next 24-48 hours.
Jason Heyward Watch
We've talked about it all week and there really isn't much to say that hasn't been said. The Washington Nationals emerged as a serious player and word is that Heyward is sitting on a $200 million dollar offer from an unnamed team, believed to be one of the Cubs, Cardinals, Angels or Nationals.
I've struggled with the idea that we are talking about a 10/$200M+ contract in this instance. This will be the first free agent signing based almost entirely on metrics, a validation of sorts for the number crunchers and analysts. Though I believe I am a sabermetrics guy, I am still on the fence about the outfielder's valuation because it just seems unfathomable, dictated more by supply and demand than actual abilities.
So let me convince myself while I convince anyone else who needs a little persuasion.
The league-average OBP was .317 this year. It was .314 in 2014. Heyward's OBP last year was .359, which is considered very good. Anthony Rizzo led the Cubs in OBP at .387 and Kris Bryant was second at .369.
Jason Heyward's K% last season was about 14.8%. The Cubs as a team had a K% of 24.8. In other words, the guy has exceptional contact skills.
His wRAA was 15.771. For comparative purposes, Ben Zobrist's was 15.702. Zero is league average and the statistic measures the number of offensive runs a player contributes to their team compared to the average player. By acquiring Zobrist and, potentially, Heyward, the Cubs would be paying a little over $23 million dollars for 32 runs next year (minus Starlin Castro's contract), which is about 3 wins in offense alone. Castro represented a wRAA of -11.4 so you could theoretically tack on another win for the Cubs.
Fangraphs rated Heyward as the 17th best baserunner in all of baseball last season (based on UBR) and the 2nd best defender (based on UZR).
Heyward ranked sixth in WAR (6.0) in the NL, just ahead of Andrew McCutchen (5.8) and just behind Kris Bryant (6.5). Six wins equates to approximately $48.4M in value.
Is that worth $20 million dollars or more a year for ten years? I'll point you to two articles that counterpoint each other and let you decide. The first comes from Tom Verducci of Sports Illustrated and the second from ESPN's Jesse Rogers.
In closing, I'd like to mention the possibility of an opt-out in the contract, which everyone seems to think is a given in this case. The opt-out is designed to protect the player, not the team. If Heyward's skills diminish to the point that his valuation is exceeded by the money left on his contract at the time the option is to be exercised, he'll stay and be an overpaid, diminishing asset. If the opposite occurs, he'll elect free agency and the Cubs will get a compensatory draft pick because they will have presumably presented Heyward with a qualifying offer. Of course the next CBA could change all of that.
Fact, Fiction, Truth, Or Rumor
Infielder Yunel Escobar was traded for the sixth time six years, going from the Washington Nationals to the Angels for pitchers Michael Brady (minors) and Trevor Gott. The Nationals also gave the Angels $1.5M in cash.
Relief pitcher Shawn Kelley agreed to a three-year contract with the Washington Nationals. The Nationals continue to overhaul their bullpen, but depending on what they decide to do with Jonathan Papelbpn and/or Drew Storen, they may still be in the market for a closer and another high leverage relief pitcher.
The Braves continued to trade for young, controllable talent, sending catcher Christian Bethancourt to San Diego for catcher Ricardo Rodriguez and former top 10 pitching prospect Casey Kelly.
The Orioles reportedly went as high as $168M over seven years to retain the services of free-agent first baseman Chris Davis. ESPN's Buster Olney says the Orioles never moved off of yesterday's $150M offer. Olney reports the Orioles pulled their latest offer regardless.
Here's a look at the Rule 5 Draft Results from Thursday morning. The Cubs did not select anybody in the major league portion of the draft and they didn't lose any players either. In the minor league portion of the draft they lost four players and picked up three new players. Brett Taylor of Bleacher Nation profiled all of the movement here.
Bottom Of The Ninth
With the Winter Meetings over teams will regroup and continue to upgrade their rosters, with most of baseball on hold until Heyward chooses where to play for the next seven-to-ten years. I'd put the Cubs chances at landing the free agent outfielder at 60/40 in favor, but that is just a gut feeling and not based on anything I have heard or read. Nobody really knows what's going to happen, but I am sure the Cubs front offices has a contingency plan in place and will strike quickly if they choose to go in a different direction.