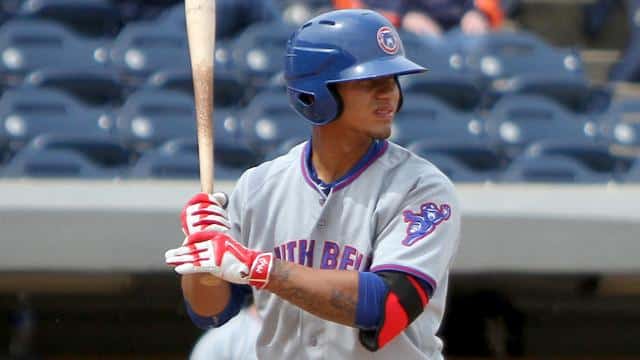 Keith Law Strikes Back, Puts Cubs System at #4
A week ago, the Cubs were ranked as the 20th best farm system by Baseball America. The prestigious magazine recognized that the Cubs had a lot of depth, but that their farmhands have not developed enough or bloomed into high-end prospects. I remarked that I saw the Cubs somewhere around tenth to twelfth.
Today, ESPN's Keith Law blew up both of those assessments. He ranked the Cubs system 4th behind the Braves, Dodgers, and Twins. Although Law didn't explain his ranking of the Cubs much, he acknowledged that their system is loaded with talent, even if it is not quite ready yet. I tend to think #4 is a little high for right now, but that might not be true in another year. But that is kind of how Law works compared to the other lists. He is looking more into the future rather than dwelling in the present. Unlike the other lists, he actually favors potential over performance.
Law will release his Top 100 prospects on Thursday, at which point we will find six Cubs on the list. It should be interesting to see his list as compared to the others that have come out in the past month.
In the past, Law sometimes jumps the gun on potential.  And sometimes, as in the case of Gleyber Torres, he is right. I like that Law takes chances with his lists and this year I think we will see Dylan Cease crack his Top 100, along with Torres and Ian Happ. As for the other three Cubs in the Top 100, Law is going to have to choose between Billy McKinney, Albert Almora, Duane Underwood, and Willson Contreras.
On the other hand, we could see him sneak Eloy Jimenez, Eddy Martinez, or Justin Steele, a favorite of his from last year, into the century club. You never quite know with Law. And I think that what makes his lists interesting.
Tomorrow we will shall see.