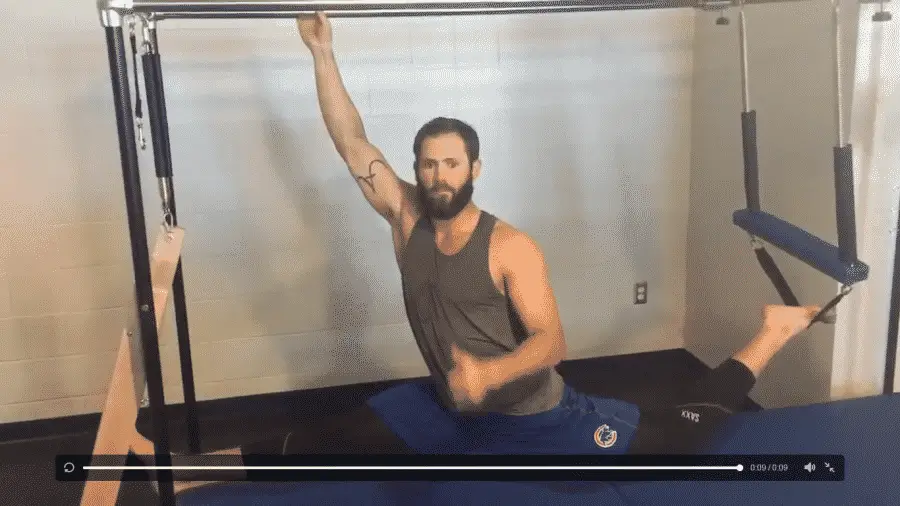 Jake Arrieta Stats to Shock and Amaze
Attention, passengers: the Jake Arrieta Regression Train has been delayed indefinitely. We apologize for any inconvenience, but Arrieta has just been so freakin' good that it has caused a number of issues with our theoretical capacitor and projection drive. Please see a gate agent for further instructions on how to reschedule your expectations.
I'm not ashamed to admit that I had a ticket for that train. Okay, that's not exactly true. I was actually just riding standby. Either way, I did not expect the Cubs ace to continue the historically dominant performance that earned him 2015's Cy Young award. Not that I thought he'd drop off tremendously, mind you, just that I thought a departure from the best second half ever was inevitable. But like Tony Rocky Horror (aka Antwan Rockamora) before me, I shoulda better known better.
You see, this isn't a half-season thing. It's not some kind of schedule fluke or SSS extrapolation that can't hold up over time. Thing is, I'm not sure what to call Jake Arrieta during his tenure with the Cubs. A human cheat code? A freak? As a man who prides himself on being possessed of a strong-to-quite-strong vocabulary, I'm at a loss when it comes to finding words to describe the National League's best pitcher.
No one could have imagined what the Cubs were really getting in return for Scott Feldman when they shipped him to Baltimore on July 2nd, 2013. I remember thinking that they'd netted a former Opening Day starter and potential setup man/closer, but that both were damaged goods whose upsides might be too far up their backsides to find. Pedro Strop has certainly been passable, but the real prize has been Arrieta. If you've ever seen a commercial for CLR, you know a little about a patina-coated item being dropped into magical solution, only to reveal a piece of fine silver.
That's Jake Arrieta.
What he's done since traveling west from Baltimore is nothing short of miraculous. Whether it's the Wizard of Boz (Cubs pitching coach Chris Bosio) or just manifest destiny, the results speak for themselves. To hear Arrieta himself say it, the difference has been little more than just getting the mental side of his game right. Was it really as simple as all that? Given that baseball is as mental as it is physical, one can easily imagine how Arrieta's confidence might have been bolstered by feeling that another team had confidence in him.
Over 358 innings in Baltimore, enough from which to draw some decent conclusions, Arrieta had posted a 5.46 ERA and 1.472 WHIP. His 4.72 FIP was appreciably better than its more accepted brother, but it still wasn't the kind of number that screamed ace. Thankfully, the Cubs staff saw more in the TCU product than just what the numbers showed. And boy howdy has Arrieta rewarded that assessment.
Inconsistency and poor control had defined the early stages of Arrieta's career, but he began to show flashes of potential late in the 2013 season. I was in attendance at his first start of 2014, a win over the Cardinals on May 3rd in which he pitched 5 1/3 scoreless innings. Little did I know what would be coming around the corner.
Since coming to Chicago, the hairy Horned Frog has posted a 2.21 ERA and 0.932 WHIP over the course of 70 starts. That's, uh…well, it's really good. Arrieta has allowed 313 hits in that span and has struck out 460 batters while walking only 115. In 227 2/3 innings pitched at Wrigley, he's got a 1.94 ERA and 0.857 WHIP with 218 strikeouts and only 58 walks. In case you were wondering, yes, that ERA is the lowest in Friendly Confines history — HISTORY(!) — among pitchers with at least 150 innings.
Over his last 23 regular season starts (all of the quality type) in any ballpark, Arrieta has a 0.91 ERA with 167 K's and 29 walks. Crazy, right? It gets better. Arrieta is currently surfing a scoreless streak of 48 2/3 innings at Wrigley that stretches back to Cole Hammels' July 25th no-hitter. You might recall that as the game that ignited the Cubs' big push to 97 wins and the playoffs. It's also the game that launched Arrieta into the stratosphere.
That ongoing run of runless baseball Arrieta has authored marks another Wrigley Field record. While the streak covers almost nine months on the calendar, I was wanted to figure out how much actual time it's been since an opposing player crossed the plate at Wrigley while Arrieta was on the mound. If we assume an average game length of three hours, we're looking at 20 minutes per inning. Factor in breaks and then halve the total and you've got something like eight or nine minutes. Then you figure Arrieta is working shorter frames than the average pitcher, so maybe six or seven minutes. Maybe even five.
That means we're looking at somewhere between 243 and 341 minutes of consecutive scoreless pitching, though putting it that way almost seems to diminish the feat. Try telling that to the fans who have shown up to any of Arrieta's last six home starts though. Over 45 2/3 innings, the limber righty has a 0.00 ERA and has allowed only 21 hits while striking out 48 men and walking five. Not awful.
And lest I continue to make it seem that way, this isn't just a Wrigley wrinkle. The Cubs have won Arrieta's last 16 regular season starts and 20 of his last 21. That lone blemish? The no-no against the Phillies. So the Cubs are 20-1 when they get at least one hit in support of their top starter. This is Mike Tyson in his prime, a force of nature who has almost won before he even steps in the ring. The Cubs know it, their opponents know it. And most of all, Jake Arrieta knows it.
Whatever helps keep your hope alive, just know, it doesn't matter. @Cubs https://t.co/bJDN1wP0tS

— Jake Arrieta (@JArrieta34) October 4, 2015
I had mentioned earlier that Arrieta's thrown 23 consecutive quality starts, but that distinction is really kind of amorphous. After all, going six or more innings while allowing three or fewer earned runs isn't necessarily indicative of any kind of dominance. To apply the standard definition of a QS to Arrieta is to detract significantly from what he's done. He's allowed as many as three total runs only three times in his last 23 starts and only two of those have simply met the minimum standards for quality.
As such, I felt it necessary to establish more stringent standards for excellence by which to better judge Arrieta's performance. A prime start shall be defined as an outing in which a pitcher goes at least seven innings while allowing no more than two runs — we're not even letting him get away with unearned runs — and a superior start is one in which a pitcher goes eight or more innings while allowing one or no runs. Looking more closely now at the given sample, we find that 15 qualify as prime and eight as superior, including three complete-game shutouts (one of which was a no-no) and another complete game with one run.
Over the course of his last 23 starts (149 IP), Arrieta has allowed two or more runs only six times. But of the 16 occasions he has gone 7+ innings, he has allowed two or more only twice. Basically, if you don't get to Arrieta early, you're not going to get to him at all. You're probably not going to force him out for situational reasons either, as he was only pulled prior to the completion of an inning three times, all with two outs.
Joe Maddon has expressed a desire to be more judicious with his starters this season, a strategy we saw Saturday when Arrieta threw 100 pitches before giving way to Travis Wood despite batting for himself in the bottom of the 8th. With the Cubs up 6-0, there was no reason to waste a pinch hitter or drive the pitch count any higher. And with the Cubs' potent lineup, it's reasonable to believe we'll see fewer long outings as the season progresses.
It's also reasonable to believe we'll see Arrieta pad these stats a little in his next pair of starts, which should come at Cincy and at home against Milwaukee. Things get really interesting after that, though, as Arrieta is set to face the Pirates in Pittsburgh, then the Nats and Pirates at Wrigley. As a competitor, you know he's going to be looking forward to putting his stuff up against some of the best teams in the league. As fans, we should all be looking forward to the tests of Arrieta's mettle, not to mention that of the Cubs as a whole.
Like the Robin Hood of baseball, Jake Arrieta steals hope from other clubs and provides it to his own in spades.
Most stats via Christopher Kamka and Tony Andracki Twitter feeds