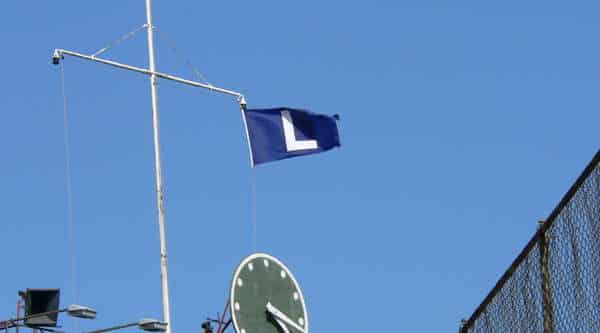 A Tip of the Recap – 6/10 (Cubs 1, Braves 5)
Cubs Record: 41-18 (1st in NL Central)
W: Bud Norris
L: Jason Hammel
MVP: Bud Norris
The Cubs couldn't get anything going offensively against Bud Norris and the Braves capitalized on almost every opportunity they got. The Braves hit back-to-back solo home runs off of Jason Hammel in the 2nd inning to get an early lead that they ultimately held onto throughout the game.
The Cubs got an RBI groundout from Dexter Fowler in the 3rd to pull within a score of 2-1, but that was as close as they would get and truly didn't threaten much the rest of the way.
The Good
There truly wasn't much that was good from this one tonight. Albert Almora had his 1st career extra-base hit and run scored after leading off the 3rd inning with a double and coming around to score on Dexter Fowler's groundout. Almora also made some sparkling plays in left, including a couple catches that he had to slide for. He has such a good first step and instincts in the field; his glove is obviously Major League ready and the bat doesn't look that far off to be honest.
The Bad
Anthony Rizzo was a last minute scratch from the lineup with a stiff back, so that may have contributed to the lack of offense, but the Cubs were a little flat as a whole. Bud Norris pitched really well and made pitches when he needed to. He even had some surprising heat, touching mid-90s occasionally.
Jason Hammel had a clean 1st inning, needing just 11 pitches, but after that he had baserunners on every inning (except the 5th) and gave up 8 hits (including homers from Adonis Garcia and Tyler Flowers) and 3 runs (all earned) in 5.2 innings of work. He had some bad luck with a hit by pitch on a breaking ball in the dirt and some well placed and tapped hits, but he did give up plenty of solid contact.
The Ugly
Justin Grimm hasn't been terribly sharp thus far this season. He allowed all 3 hitters he faced to reach (2 hits, 1 BB) and his ERA is up to 5.57 after he was charged with 2 earned runs after Clayton Richard gave up a run-scoring single and a sac fly after he came in. Grimm gave up 11 earned runs in 49.2 innings in 2015; this season he has given up 13 earned runs in 21 innings.
Coming Attractions
The Cubs will look to rebound Saturday afternoon (3:10 CST on MLBNetwork and CSN) in game 2 of the 3 game series. Jake Arrieta gets the ball after taking his 1st loss in almost 12 months during the last time out against the D-Backs. He will bring in a 9-1 record with a 1.80 ERA as he faces off against Matt Wisler (2-6, 3.98) for the Braves.