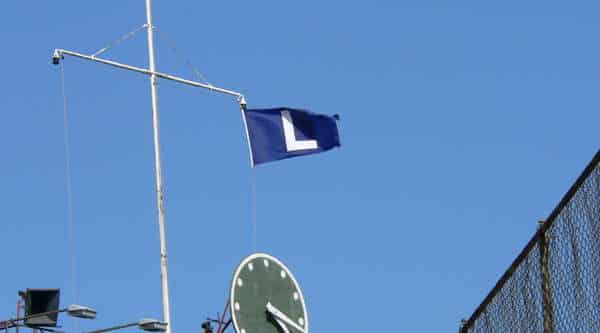 A Tip of the Recap – 7/9 (Pirates 12, Cubs 6)
Cubs Record: 52-35 (1st in NL Central; 6.5 games ahead of Pittsburgh)
W: Arquimedes Caminero (1-2)
L: Adam Warren (3-2)
S: Jared Hughes (1)
MVP: Anthony Rizzo (4-4, 1 HR, 2 2B)
So…talk about an ugly loss. Losers of five straight and 15 of the past 20, the Cubs are certainly limping towards the upcoming All-Star break. However, it's not as though there aren't plenty of reasons the Cubs have entered this skid. Injuries to the entire starting outfield from last year's NLDS winning squad (Kyle Schwarber, Jorge Soler, and Dexter Fowler) and a grueling stretch of 24 games in 24 days have taken a huge bite out of the Cubs. Hopefully they can recharge and recover for the second half.
Dexter Fowler, who began his rehab assignment in low-A South Bend on Friday, has been ruled out of Tuesday's All-Star Game in San Diego. As for the Cubs non-All Stars, the break will much needed rest, particularly for a bullpen that has really struggled as of late. As we head into trade rumor season, expect the Cubs to be mentioned even mroe, especially after the Red Sox completed a pair of trades for infielder Aaron Hill and reliever Brad Ziegler. However, it does seem unlikely at this point that the Cubs will trade for Yankees southpaw Andrew Miller, given the prohibitive cost.
The Good
Whenever the Cubs lose 12-6 to a division rival like the Pirates, some may say it's hard to find any positives. While the Cubs struggled mightily throughout, all was not lost. Anthony Rizzo, the leading All Star vote-getter in the National League, paced the Cubs offense to a relatively strong outing. Rizzo fell just a home run shy of hitting for the cycle, and helped keep them competitive throughout the game.
Also noteworthy is the potential emergence of Jason Heyward after a season-long slump. We've been waiting for Heyward to finally play up to his immense potential, and it feels like he may have finally broken through. It's perhaps too small a sample to draw any conclusion from, but it's a sliver of hope during this rather poor stretch of baseball.
#Cubs Jason Heyward by month this year pic.twitter.com/YVj2OJlBZa

— Scott Lindholm (@ScottLindholm) July 10, 2016
The Bad
Remember when Jon Lester was the NL Pitcher of the Month in June? Good times. In his two starts in July, he has given up 13 earned runs in a combined 4.1 innings pitched. It's not just Lester who has struggled over this stretch, of course, but the Cubs relied heavily on starting pitching in the early going. I fully expect the upcoming All-Star Game and the subsequent break to help the rotation relax and refocus for the playoff push
Overall, the Cubs have just been playing far below their potential for a while now, and it's not just one aspect of the game. Again, injuries have played a huge role in this sudden downturn. To their credit, the Cubs have used their depth to patch together a solid starting lineup since Fowler and Soler went down in June. However, Fowler's return will not be a day too soon.
The Ugly
Before Saturday's game the Cubs optioned Jeimer Candelario to AAA Iowa while recalling middle infielder Munenori Kawasaki to get some at-bats before the break. Kawasaki didn't make much of an impact in his one at-bat (grounded out to end the 7th inning), but that's not quite as embarrassing as what happened when he took the field.
Munenori Kawasaki wearing wrong @Cubs hat tonight @sportslogosnet @UniWatch pic.twitter.com/r1KrZwPdaZ

— Ean Goldstein (@eangoldstein20) July 10, 2016
Never change, Munenori Kawasaki, never change.
Coming Attractions
Mercifully, perhaps, the All-Star break will finally come after Sunday's game in Pittsburgh. First pitch is at 12:35 CT on WGN in the Chicagoland area. For the Cubs, John Lackey will take the hill after he took the loss in Tuesday's game against Cincinnati. Lackey went 6 innings, giving up 5 walks, 4 hits, and 5 earned runs. For the Pirates, Jon Niese will look to complete the sweep. He is 7-6 on the year and is coming off a July 4th win against the Mariners in which he gave just one earned run off 8 hits in 5.2 innings pitched.