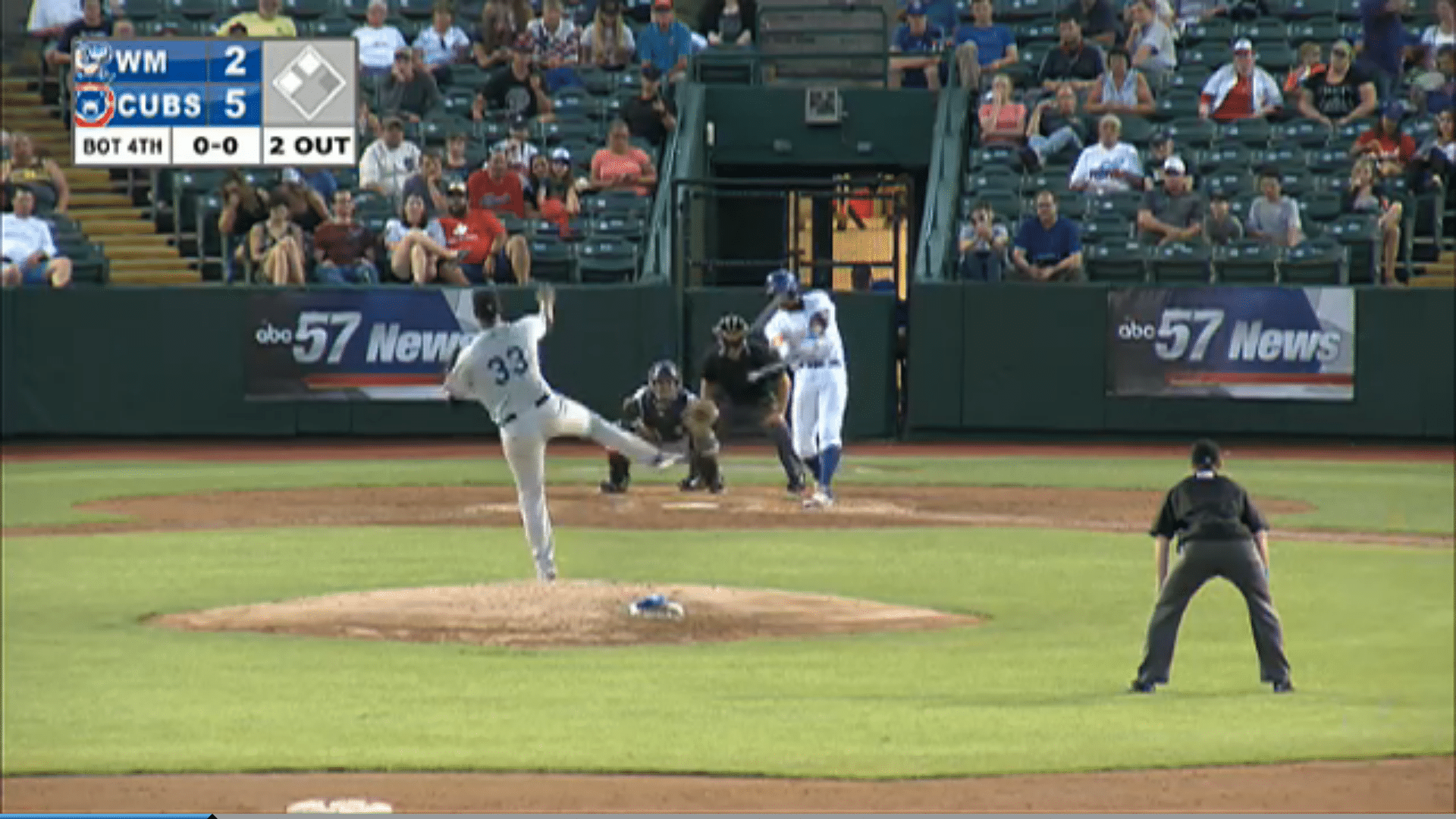 Eloy Jimenez Celebrates Midwest League MVP with Fireworks
I hope Eloy Jimenez still has room in his trophy case, because it's getting a little more crowded. On Tuesday he was named Midwest League Most Valuable Player and Prospect of the Year for hitting .337 with 12 home runs and 77 RBI in 106 games with the South Bend Cubs. Not bad. Even better when you consider that he's still only 19 years old, more than two and a half years younger than the average low-A player against whom he competes.
Earlier in the season, Jimenez was named MVP of the Midwest League All-Star Game for blasting a three-run homer in the top of the 9th inning to tie it up. Then there were his exploits at the Futures Game, which included a circus catch and another mammoth home run. Have I mentioned that this kid is still only 19 years old and that he's playing against guys who are generally much older? A couple years might not sound like a lot, but when you factor that in terms of baseball experience it's quite significant.
But Jimenez cares little for that. Nor, it appears, does he appear ready to let the accolades slow him down. It'd be easy to rest on one's laurels in the wake of these most recent honors, particularly when the season is winding down. Instead, the phenom went out and hammered another home run the day he was announced as the MVP.
Oh, but he wasn't done yet. On Wednesday night, Jimenez went 2-for-5 with a three-run bomb.
For those of you counting back at home, that's 14 homers and 81 RBI to go with a .336/.376/.543 slash. Jimenez also leads the league with 39 doubles, which I'm told is pretty cool. If there's a weakness in his game, it's that the walks and OBP aren't really where you'd like them to be relative to the other offensive numbers. But have we talked about the fact that this kid is still only 19 years old? Sorry, I have to keep reminding myself.
Patience at the plate will come in time. At least I think it will. And even if it doesn't, man, those are some sexy numbers otherwise. What happens when he really starts to fill out that 6-4, 205 lb frame and gets even more experience, both in a baseball sense and in terms of American culture in general? Could be an absolute beast. And I've got a funny feeling he'll be picking up a few more awards before it's all said and done.