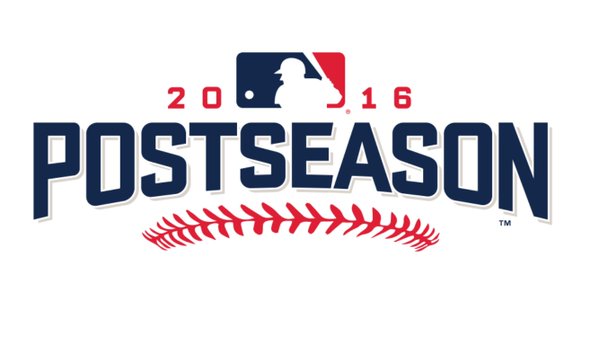 Early Predictions for the Cubs Playoff Roster
The playoffs are a few weeks away, but it's never too early to start looking at how the Cubs roster will break down in October. There's still a lot we don't know — opponent, health, performance through the end of the season — but all things being equal, I think we can establish a pretty clear picture at this point.
First the position players, starting with the locks:
Willson Contreras
Anthony Rizzo
Ben Zobrist
Addison Russell
Kris Bryant
Jorge Soler
Dexter Fowler
Jason Heyward
Javy Baez
Now for the hard part, paring down the rest of the reserves. I'm tempted to go with five extras here, which might sound odd by conventional standards. But when you figure that the Cubs will employ a four-man rotation, that still leaves room for seven relievers. And since the division series is only five games, the bullpen shouldn't be too heavily stressed. Well, not if the Cubs are doing well.
With that in mind, let's look at who rounds out the bench:
Tommy La Stella – On
No way would the Cubs have given him all that space and understanding if they didn't see him as a part of the puzzle moving forward. I'd be shocked if TLS wasn't on the playoff roster, and not just because of all the personal stuff. He's a solid lefty bat, which could come in handy in the playoffs.
Albert Almora Jr – On
Even if it's only as a late-game defensive replacement or pinch runner, Almora should be playing baseball beyond October 2. He's their best defensive outfielder outside of, and maybe even including, Jason Heyward and putting him in left means that an opponent is pretty much going to have to clear the wall to get a hit.
Miguel Montero – Off
His fate was sealed when Contreras started catching Arrieta. Once able to justify a flagging bat with a stellar glove, Montero has been unsteady defensively this season. He's still a great presence in the clubhouse and his overall performance seems to be trending upward, it's just that he doesn't bring much to the table on a consistent basis at this point.
David Ross – On
We could almost repeat the previous argument, but for one fateful difference: Ross is still carrying someone's bag. With Jon Lester expected to get as many as two starts in the NLDS, I have to think the retirement tour gets extended just a little longer.
Chris Coghlan – Off
Here's where it gets tough. If we look at Coghlan defensively, he gets beat out by Almora and Matt Szczur. If we look at him as a lefty bat, La Stella takes his spot. Call it some kind of karmic turnabout from the move that sent TLS back to Jersey for a couple weeks.
Matt Szczur – On
Szczur has performed really well this season with both the glove and bat and has earned himself a spot in the playoffs. This could get a little precarious if they opt to load up in the pen, but that doesn't seem too likely. You're already doomed if you've got to burn through more than three relief arms in a couple games, and I think the Cubs will err on the side of extra bats.
Huh, that was actually a little easier than I thought. Let's move on to the staff then:
Jake Arrieta
Jon Lester
Kyle Hendricks
John Lackey
Justin Grimm
Pedro Strop
Hector Rondon
Aroldis Chapman
Carl Edwards Jr – On
Maddon took pains to ease the kid in, but he's set up and even closed in the stead of other back-end options and he appears ready for prime time. The fastball plays, and his power arm will come in handy in October.
Jason Hammel – Off
There's a possibility that the Cubs could transition Hammel to the pen for the playoffs, but does anyone really want that? Given his potential to bust and his shaky performance of late, it seems foolish to carry Hammel with so many other options available.
Mike Montgomery – On
The sixth starter for the time being, Montgomery can easily slide back into the pen to pitch shorter outings. He looked pretty rough early with the Cubs but has since righted the ship and will have a spot as a versatile lefty.
Rob Zastryzny – Off
This was actually a pretty tough call, as Rob Z has given up only 8 hits and one earned run in 11.1 Major League innings. In the end, inexperience and a wealth of other live arms prevent him from making the cut. He's a lefty who can go multiple innings, though, so it's possible that a 13/12 split could see him pitching in the playoffs.
Travis Wood – On
This came down to situational baseball. Wood has been awful against right-handers this season, but he's been downright nasty against lefties. The splits bear it out and it appears that Maddon is seeing that now too, which means Wood makes the roster as a LOOGY.
Trevor Cahill – Off
Cahill has actually been pretty decent this season. Nothing that really wows you, but he's done a good job of keeping the ball on the ground and getting outs. Then again, he's also walking nearly 5 batters every 9 innings, and that's the last thing you want in a playoff game. If the Cubs do opt for more pitchers, I could see the last spot coming down to Cahill and Zastryzny.
Joe Smith – Off
I don't think this requires a great deal of explanation.
Felix Pena – Off
The ERA looks bad due to one bad outing, but Pena's got some pretty filthy stuff. Like, 8 K's in 4.1 innings filthy. Even with more experience through September, he becomes a redundant commodity on a team that boasts plenty of other shut-down right-handed pitchers.
Well, there you have it, the…what's that? Only 24? You sure you didn't count that wrong? I've got 11 pitchers there and…oh, there it is. Only 13 position players. Well this is quite the quandary.
Or maybe it's easier than I'm making it out to be. I think the pitching staff is fine with the smaller rotation, so I don't see a need to add there. That means we're down to a choice between Montero and Cobra and it doesn't make much sense to carry three catchers. Even though they've been doing it all season and now have an extra spot of sorts, I think the Cubs will want to maintain as much flexibility as possible. Both of these guys are lefty bats, only one can play multiple positions.
That said, Chris Coghlan gets the final spot. I'll revisit this as we get closer to the end of the season, but feel free to share your thoughts and tell me where I went wrong.