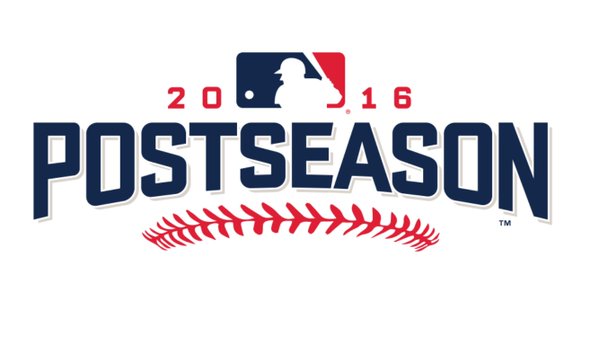 Updated Cubs Playoff Roster Predictions
Because it's all about looking forward to October at this point, I want to keep tabs on where the playoff roster stands, at least in my estimation. I made my initial prediction just over a week ago, so go check back that if you'd like to see more. And given that the 11-man pitching staff from that earlier list hasn't changed, I'm not going to rehash my thought process below.
Before I get into it, a few words on my thoughts when putting this together. Assembling a playoff roster, particularly the bench, is all about trying to leverage every possible advantage at your disposal. For that reason, I place more emphasis on defense than I do on hitting. Even the best pinch-hitter offers you only an incremental advantage over a mediocre one, while a great glove isn't a low-percentage play. I also subscribe to the hot-hand theory, which is to say that I generally favor a guy who's performing well late over the guy who may have better season numbers but is hitting poorly over the last month or so (usual SSS caveats apply).
I'd love to say that I'm making these determinations based on what I think the Cubs will do, but it's really more like what I think they should do. I am, after all, an accomplished armchair manager. As with the first go-round, I've got the locks listed with no explanation. The bubble players are below that, along with current status (previous).
Willson Contreras
Anthony Rizzo
Ben Zobrist
Addison Russell
Kris Bryant
Jorge Soler
Dexter Fowler
Jason Heyward
Javy Baez
Tommy La Stella – On (On)
La Stella hasn't been hitting well (.208) since coming back from his sabbatical, which kinda flies in the face of my hot-hand business. Then again, I still hold that the Cubs would not have given him so much leeway if they didn't plan on him being a part of the future. He has hit righties (.278) and lefties (.286) equally well this season and actually has a better career numbers against southpaws (.291) than RHP's (.255), a nice thing to have in a lefty hitter. And unlike the other bubble players, TLS is an infielder. He's certainly not a defensive replacement, but could slot into a couple spots should the situation dictate.
Albert Almora Jr – On (On)
It's the glove, man, it's always been the glove. I don't care if he never picks up a bat in the postseason, Almora should be in every game in the 9th or when Jorge Soler isn't likely to bat again for a while.
David Ross – On (On)
With Lester as the #1 starter, not to mention his performance at and behind the plate, Ross is almost a lock.
Miguel Montero – On (Off)
It's getting pretty obvious at this point that Montero isn't going to be a catcher in the playoffs. With Ross catching Lester and Willson Contreras now catching Jake Arrieta regularly, it'd be silly to carry three catchers. So you carry a lefty bench bat who's hitting .217 this season? Well, sure, when that bat is smoking at .359/.432/.590 over the last month.
Chris Coghlan – On (On)
Basically the same as above, except for the part about catching. Cogs has been pretty abysmal this season, hitting only .100 against lefties. But he's gone .286/.367/.429 since coming back from injury and minor league rehab and is really on a nice tear of late. I'd say his grasp on a spot is pretty tenuous though.
Matt Szczur – Off (On)
If you invert the previous two entries, you have Szczur. While he's been a nice bench bat this season, hitting .263 with 5 homers, he's been downright atrocious over the last month or so. Since his big game against St. Louis on 8/12, Szczur has hit .109/.180/.130 with a wRC+ of -17. That means he's been 117% worse than an average hitter, which is not really great. Also hurting Szczur's case is his reverse-split performance. He's hitting .278 vs. RHP and only .234 vs. LHP, basically what you'd expect to see in a lefty batter (except for La Stella), something the Cubs already have a wealth of. His speed certainly works in his favor, though, and that could be a big factor should his bat heat up and either Coghlan's or Montero's cool down the stretch.
That's the bench, now here's your pitching staff:
Jon Lester
Kyle Hendricks
Jake Arrieta
John Lackey
Justin Grimm
Pedro Strop
Hector Rondon
Aroldis Chapman
Travis Wood
Carl Edwards Jr
Mike Montgomery
Stay tuned for more updates as the season presses on and we get a little more clarity. And by all all means, leave your own thoughts on the bubble boys below.