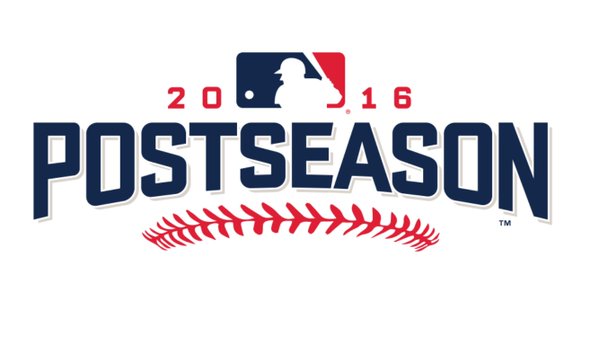 Miggy's New Swing and Some LOOGY Splits: Cubs Playoff Roster Rounding into Form as Meaningless Games Wind Down
With the playoffs right around the corner, it's almost time for Joe Maddon and his staff to start making some decisions as to who's going to be playing baseball beyond October 2. I think it's a pretty well-established assumption at this point that the Cubs are going to use 11 pitchers (4 starters, 7 relievers) and 14 position players, so there's a little more leeway as far as hitters are concerned.
While there haven't been many changes since my first predictions, and really none since my second, I wanted to roll these back out with some different notes than what I've shared previously. First up are the position players, with the sure things bulleted. Some of the guys for whom I've included commentary are locks too, but because they may have been on the bubble at one point, I wanted to write more about them.
Willson Contreras
Anthony Rizzo
Ben Zobrist
Addison Russell
Kris Bryant
Jorge Soler
Dexter Fowler
Jason Heyward
Javy Baez
David Ross
Miguel Montero – On
Not only has he been hitting better, Miggy was behind the plate for Jake Arrieta's most recent vintage performance. His arm is still worrisome for a team that has been awful at holding runners, but his bat has been fantastic (.282/.349/.512 with 2 home runs) since changing his swing back on September 5. Yes, that's right, Jason Heyward isn't the only Cubs hitter who's tweaking things to get turned around.
Montero admitted recently that watching video of David Ortiz spurred him to incorporate a leg kick to start his swing and get his timing right. No one's going to confuse Miggy with Big Papi, but the markedly improved production (he was slashing .199/.321/.311 prior to the swing change) is very encouraging. Speaking of, let's take a look at those alterations, shall we?
This first video is of Montero's walk-off single against the Pirates on September 29. You can see that he's got an open stance and is employing a stutter-step, somewhat reminiscent of how Heyward was swinging until recently.
The result in this instance was great, but his season-long production was saying loud and clear that something wasn't working. Hence the mechanical tweaks, which we can see in Miggy's walk-off home run against Milwaukee on September 16.
The stance has gone from open to neutral and the toe-tap has given way to a leg kick that seems to be allowing him to make better contact and drive the ball with more authority. Credit to Miggy for being willing and able to recognize and adjust like this. Whether he's catching Arrieta or coming off the bench as a lefty bat, there's no doubt he makes the roster.
Chris Coghlan – On
Remember when I guaranteed back in June that the Cubs' reacquisition of Coghlan was going to work out. Well, I did and it has. It took a while for Cobra to put it all back together at the plate, but he's gone .333/.440/.524 with a 16% walk rate and 12% strikeout rate in 50 plate appearances since coming back from the DL on September 1. You can "well, actually" me all you want, the fact of the matter is that Captain Positive Regression has finally swooped in to make some corrections.
Albert Almora Jr – On
He doesn't walk — like, ever — and he's got too little experience to really lend much credence to his offensive numbers, so it's hard to say Almora is a better hitter than Matt Szczur. He's certainly hitting better of late, though, going .375/.375/.667 (I told you he didn't walk) in 24 PA's since being called back up. Even though he's acquitting himself well at the plate, none of that really matters when it comes to Almora's inclusion here.
He may get some playoff at-bats, sure, but this is all about the glove. Dude is the defensive equivalent of a late-inning shut-down reliever who's out there to make sure the other team doesn't score. Ever.
Tommy La Stella – On
After looking pretty moribund following his return to the team, La Stella appears to be turning things around of late. In the end, it's all about having a lefty bench bat who can play on the infield. Then again, I want nothing to do with those throws across the diamond from third base. I continue to maintain that the Cubs would not have brought him back had they not had plans for him down the road.
Plans can certainly change as circumstances dictate, though I have the feeling Maddon is going to stick with TLS. And when you get down to it, having to get deep into the bench means that you're either in big trouble or are way out in front.
Matt Szczur – Off
There's not a whole lot of new material here, so I urge you to read what Tommy Meyers wrote for BP Wrigleyville about the battle for the final spot between Almora and Szczur. It's really good stuff, and not just because he pretty much agrees with every point I've made about the topic. Meyers even subscribes to the same hot-hand theory I've referenced.
Since hitting two homers against the Cards on August 12, Szczur has taken an ice bath. His .118/.182/.153 slash with no homers, no RBI, and a caught stealing reads like the screenplay for a SyFy movie. It's just bad and you wonder how someone could have possibly authored it. Szczur's speed is nice, but it's not appreciably better than what Almora offers. And his advantage as a pinch hitter isn't significant enough to merit a spot over the other players listed.
That's the bench, now here's your pitching staff:
Jon Lester
Kyle Hendricks
Jake Arrieta
John Lackey
Justin Grimm
Pedro Strop
Hector Rondon
Aroldis Chapman
Carl Edwards Jr
Mike Montgomery – On
To be honest, this is probably more of a lock. I wanted to look into the numbers a little further, though, as I've seen some skeptics out there. Montgomery got his Cubs tenure off to a pretty ugly start, allowing runs in each of his first three outings. He was also given the chance to start a few games, which he's done a lot before without a great deal of success. While his five starts with the Cubs weren't bad, I don't want to conflate those results with his playoff role as a reliever.
I need to be careful not to pare things down too far, lest I leave myself drawing conclusions from a couple innings of work. Still, the numbers are encouraging. Including those first few outings with Chicago, Montgomery has allowed lefties to hit .250/.280/.375 while righties have gone for .292/.484/.348. It's when we remove those three troublesome appearances that things get really good.
Montgomery has not allowed a run in his last seven relief appearances and has absolutely dominated left-handed hitting. Like-handed batters are slashing only .116/.167/.118 and are striking out at a 38.9% clip while walking only 5.6% of the time. Even though he hasn't been used in much of a LOOGY role, you have to figure that's how he'd fit into the mix come postseason play. I've said it before, but if you need to employ a long man in a playoff game, things are already too far gone.
Jason Hammel – Off
In speaking with The Score's Mully and Hanley on Wednesday, Cubs pitching coach Chris Bosio said that they were waiting to find out who their opponent would be before determining the NLDS staff. Nothing was set in stone, Boz said, and Hammel is still part of the discussion when it comes to the playoff roster. Well, sure, I'm discussing him now.
What Bosio's saying isn't necessarily untrue, it's just more like coach-speak for "we're not going to reveal the final spots of the roster at this point. I have very little faith in Hammel's ability to consistently perform early in games, and a relief pitcher is essentially throwing a 1st inning every time out. Maddon's quick hook indicates to me that he isn't willing to turn over a high-leverage situation to the erstwhile starter either.
For what it's worth, I don't think Hammel's status on the postseason roster has anything to do with his contract for next year. The Cubs hold the $10 million option on it and will surely pick that up given the exorbitant cost of starting pitching. What happens from there, whether they find more value in him as a back-end starter or as a trade chip, is anyone's guess.
Joe Smith – Off
Dude brings the funk like George Clinton or your grandpa's feet, but he hasn't made an appearance since September 21 and his propensity for allowing the longball doesn't play well in big games.
Travis Wood – On
Brendan Miller of Cubs Related might disagree with me here (9/18 podcast), but I've got Wood making the roster as a LOOGY. Miller's contention is that Wood strikes out only 6.54 LHH/9 innings while walking 3.13, not great for a high-leverage reliever. That makes all kinds of sense, but Maddon's usage of the Arkansan southpaw of late tells me he'll be there in October come out of the bullpen as needed.
Consider that nine of Wood's last 11 appearances have lasted less than a full inning, with five of those encompassing just one out. And while he gave up hits in the first two appearances in that sample, he's not allowed a baserunner since. Maddon's been more intentional about getting Wood in there to face a lefty and then getting him out, which isn't necessarily the kind of bullpen management you'd see from a manager who started mostly backups and who's only playing out the string at this point.
Wood is thriving as a result, though the basis for the numbers is too minuscule to provide us any sort of foundation for predictive analysis. Even so, Wood hasn't allowed a walk or hit to any of the last 16 batters (10 LHH, 6 RHH) he's faced and has struck out five in that span. My inclusion of Wood is at least about his recent usage as anything else, but his performance has been sufficient nonetheless.
Trevor Cahill – Off
This is a tough one because Cahill has actually pitched really well this season. Since returning from the DL to make a spot start on August 16, he's got a 1.90 ERA and has kept the ball on the ground at a 62.3% clip. Good, right? The rub here is that he just doesn't have the live arm we see in so many of the other righties already in the pen. He also walks too many men, as evidenced by a 4.98 BB/9 that is far higher than you'd like to see.
Cahill's 1.91 K/BB lags well behind Justin Grimm (2.74), Carl Edwards Jr. (3.50), Pedro Strop (3.93), and Hector Rondon (8.14) and is even lower than lefties Montgomery (2.00) and Wood (2.04). That's a telling mark when it comes to being able to avoid jams in the first place and then get out of them once you've put a man on. Trevor Cahill is a solid regular season reliever, I just don't see him as a guy who can be carried into October.
There you have it. I've already gone long, so I'll save the lengthy postmortem. How'd I do? Feel free to comment below or seek me out on Twitter.