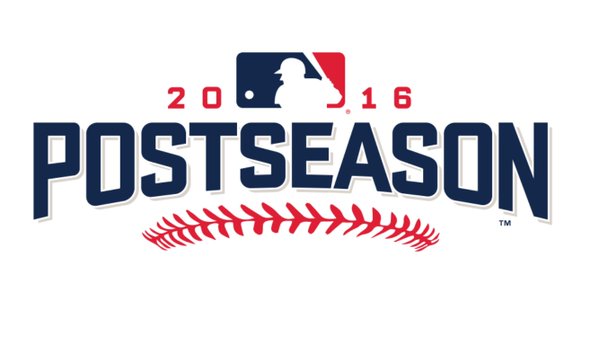 With NLCS Field Set, How Do Cubs Match Up with Dodgers?
Pretty exciting finale, huh? The Dodgers and Nationals set a record for pitching changes in a series* (I think it was 44, but it's possible they actually made a couple more even after the game ended) capped off by Kenley Jansen throwing a million pitches (or 51) over 2.1 innings before giving way to Clayton Kershaw to close it out. The lefty starter, who had gone 6.2 innings Tuesday night, only needed seven pitches to record the final two outs.
The game had a little bit of everything: home runs, strategic moves, Jayson Werth being inexplicably sent from third and being thrown out by three-quarters of a country mile.
Rather than talk about the game that put them into the NLCS, though, I want to discuss how the Dodgers match up with the Cubs and what we can expect to see when these teams square off Saturday. A lot is still up in the air due to the recency of the DS events, but I think we've got a pretty solid picture nonetheless.
The Rotations
Joe Maddon has said that he plans to keep his rotation the same, meaning we'll see Jon Lester in Game 1, followed by Kyle Hendricks, Jake Arrieta, and John Lackey. Though it's unlikely, the middle two could be flipped based on Hendricks' recovery from a minor contusion he suffered when he was struck by a comeback liner in his NLDS start. Ideally, you'd like for it to stay the same to give Hendricks another home start and have Arrieta going in the first road game.
The Dodgers' rotation is in a little more flux, but we should see Kenta Maeda on Saturday, followed by Clayton Kershaw, Rich Hill, and maybe Julio Urias. Each of the first three starters would be going on regular rest and Hill threw only 55 pitches in 2.2 innings Thursday night. Kershaw coming in to close only two days after getting a start was unorthodox, but I can't imagine that additional usage was enough to rule him out for a Game 2 start. Between warming up and throwing so few in-game pitches, it was really just a side session.
After going with a three-man rotation in the DS, it's possible the Dodgers could keep Urias in a bullpen roll this time around. That would mean throwing all three starters on three days rest, though, and that would be sub-optimal against such a potent lineup. Should they find themselves in a 3-1 hole, however, they could certainly opt to put Kershaw on the bump with a quick turnaround. Let's hope that's the case.
Also of note is the Dodgers' lefty-heavy lineup, something that could factor heavily in Maddon's usage of his starters. Over the course of the regular season, LA posted a major-league worst .620 team OPS against lefties. But as you might imagine, they had a much better mark (.772) against right-handed pitchers. That sets up very well for Lester, though the rest of the Cubs starters have their work cut out for them.
Advantage: Cubs
The bullpens
LA's relievers led the NL with 6.5 WAR (shhh, don't tell Bob Ryan I said that), allowed the second-lowest BABIP against (.276), and were third in FIP (3.55) and xFIP (3.85). They also finished just outside the upper third of the league in walks (204) and were in the bottom half in home runs allowed (64). The Cubs, meanwhile, had an aggregate WAR of only 3.1 and were eighth in the league with a 3.87 FIP. On the other hand, their 3.72 xFIP and .262 BABIP against were both at the top of the list and their home run and walk totals are lower than those of the Dodgers.
That last little bit comes with a strong caveat, as the Cubs actually allowed more walks (3.81 to 3.11) and home runs (1.05 to 0.98) per 9 innings than the Dodgers, which means the counting stats are simply a function of throwing 120 fewer innings. All season long, the Cubs have made their hay by grinding down opposing starters to expose the soft underbelly of the bullpen. We're not talking about the Reds here, but Chicago could take advantage of a taxed pen once more.
He's got a day to rest up, but Jansen throwing a career-high number of pitches Thursday night could really weigh heavily in this series. Unless, of course, the Cubs just blow games open early. From my keyboard to God's ears.
If things remain tight, we could get some very heavy doses of Mike Montgomery and Travis Wood. And even, dare I say, Rob Zastryzny? Given the Dodgers' aptitude for hitting righties, I can see Maddon deploying either or both of his southpaw swingmen as piggyback starters should Hendricks, Arrieta, or Lackey need a lift. Same goes for Lester, I suppose. With two-thirds of LA's lineup batting from the left side, it's less about needing LOOGys and more about playing the overall percentages.
Advantage: Cubs
The lineups
By now, we've already covered the handedness aspect pretty thoroughly. What we haven't mentioned is the power aspect, in which the Dodgers are essentially the polar opposite of the Giants. Where San Fran dinked, dunked, dipped, dived, and dodged their way to hits, LA is capable of turning games around with one swing of the bat. They didn't hit as many homers as the Cubs (189 to 199), but they were second in the league in hard-hit percentage (33.4) and had the least soft contact (16.9).
At the same time, Dave Roberts' club ranks in the bottom half of the NL in both OBP (.319) and OPS (.728), which means they don't manufacture quite as many opportunities as the Cubs. And while their skipper was a noted speedster in his day, the Dodgers don't steal many bases. They swiped only 45 bags and were caught 26 times, not necessarily a pedigree for exploiting one of the Cubs' few weaknesses.
Maddon's boys rank first (.343) and second (.772) in OBP and OPS, in case you were wondering. They also led the NL in weighted runs created-plus (wRC+) with 106 and their .333 weighted on-base average (wOBA) was second behind only the denizens of Coors Field. As for the Dodgers, their .314 wOBA was 10th and their 98 wRC+ fifth among their counterparts. Again, Mr. Ryan, I'm really sorry about those footprints on your lawn. I'll step off now.
As I see it, the real key for the Cubs in this series will be the play of Dexter Fowler and Anthony Rizzo. They've got an MVP candidate in Kris Bryant and a freak show of a wild card in Javy Baez, but they really need Fowler's you-go-we-go spark and Rizzo's power and on-base skills in this series. The Dodgers have their own young super-stud in Corey Seager and plenty of solid hitters around him, but they can't match the Cubs man for man if the latter group is on point.
Advantage: Cubs
The odds
Despite my nods of approval in their favor along all lines, the folks at FanGraphs are actually leaning toward the Dodgers when it comes to their predictions. The margins are slim, but they've got LA with a 50.9% chance of winning the NLCS and a 30.4% chance of winning the World series. The Cubs are next with a 29.1% shot at the prize, followed by Toronto (25.6%) and Cleveland (15%).
If that's got you feeling as blue as the custom Air Jordan 12's (does that make them blue J's?) Dexter Fowler "bought" for his teammates, well, you might want to head over to fivethirtyeight to see what they've got to say. Okay, so they're actually just showing you, but whatever. Based on their algorithms, the Dodgers have only a 36% chance of winning the NLCS and a 19% shot at the World Series. The Blue Jays (24%) and Indians (18%) register pretty similar odds to what we saw above.
The Cubs, though, the Cubs are looking damn good here. Fivethirtyeight has them at 64% to get to the World Series and *gulps, steadies hands* 39% to win it. Let's not worry about that right now, though. I'm not sure what differences in these predictive models caused the not-insignificant gaps in their numbers and I guess I really don't care. Whatever the case, I tend to lean toward this latter set. Maybe that's just the Pollyanna in me.
Advantage: Cubs
Heading into the playoffs, I was more concerned with the opening round series with the Giants than I was a date with either the Dodgers or Nationals. That worry crescendoed in the 8th inning of Tuesday's game, but has since abated. Not that I'm overlooking the Dodgers in any way, they pose a very real challenge on several fronts. As we've been reminding ourselves all season, though, the Cubs are the best team in baseball and they will win if they play up to their potential.
*I can't be the only one who finds it hard to believe that this mark isn't held by a series featuring Tony La Russa and/or Bruce Bochy.