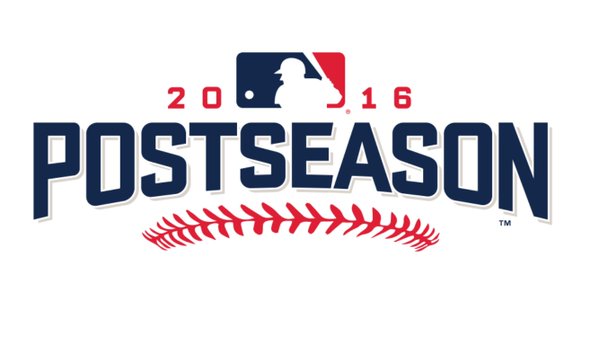 What We've Learned From the Playoffs So Far
At the time of this writing, the Cubs are about halfway through a complete playoff run. We've waited out the Wild card, won the division series, and are knotted at a tense standoff in the NLCS, with the Cleveland Indians awaiting in the World Series. There's a long way to go yet, but it feels like the playoffs have been going on for several weeks already. Let's take a look back at some of the things we've learned about the Cubs and this year's quest to end the World Series drought.
The Aroldis Chapman Deal Was Worth It
One of the most dramatic events of the regular season was the New York Yankees' fire sale before the trade deadline. And part of that sale was the deal that brought controversial, flame-throwing closer Aroldis Chapman to Wrigley. In exchange, Theo Epstein forfeited a package of four players headlined by young infielder Gleyber Torres, who looks like a budding star in the Yankees' farm system. But the Cubs were making a "win-now" move, and Chapman is giving every indication that it will pay off. No, he hasn't quite been Mariano Rivera, but in six appearances so far he's earned a win and three saves, giving up only one run and striking out nine in just over five innings of work. He's been effective, and certainly provides the intimidation factor you want from a playoff closer.
Jake Arrieta May Not Be A Postseason Stud
But that's okay. In fact, it's a rare "stud" pitcher who actually consistently turns in dominant postseason performances. Some of the very best playoff pitchers — Madison Bumgarner and Andy Pettitte come to mind — have been noticeably better in the postseason than the regular season. Others, like Clayton Kershaw for instance, dominate in the regular season and have struggled, relatively speaking, in the playoffs (this series notwithstanding).
Arrieta is beginning to look more like the latter. This year he came in as the favorite for the NL Cy Young and pitched to an outstanding 18-8 record with a 3.10 ERA. Last year, though, he was 22-6 with a 1.77! But in the past two playoffs he's averaging a 4.29 ERA (with a 4.91 this postseason so far). He's still an important piece of the rotation that makes this Cubs team great, but he may not have that special postseason gene some pitchers seem
to possess.
Wrigley Matters
No one really needs to be told that Cubs fans are ready to advance to the World Series, and that historic Wrigley Field is rocking accordingly. But fans may want to step back and recognize that the atmosphere in Chicago appears to be serving the Cubs well. At 2-2 in the NLCS, the Cubs are 3-1 at home and 2-2 on the road so far. The spread of the victories has been telling as well. All together, the Cubs lead 21-19 in road games this postseason, and 14-7 in home games. The latest win in Los Angeles, a 10-2 romp, skewed run-scoring a bit in favor of away games, but it's clear that the Cubs are playing a tighter game at home.
The Best Is Yet To Come
At least, one could reasonably expect that this is the case. It certainly hasn't escaped people's notice that the Cubs are winning with two of their stars (Anthony Rizzo and Addison Russell) playing as badly as AAA players. But it's not just Rizzo and Russell. It's Ben Zobrist and Jason Heyward as well. Together, those four players are hitting 456 points below their regular season averages. That's an average drop of 114 points each. Here are the specific numbers:
Rizzo: .292 regular season, .161 postseason
Russell – .238 regular season, .138 postseason
Zobrist – .272 regular season, .194 postseason
Heyward – .230 regular season, .083 postseason
That the Cubs got past the Giants and are even in the NLCS with those four players producing so poorly can only be a positive indication for Chicago. Simply by regressing marginally toward their normal levels of performance, these four can still provide a boost to a team that already looks capable of winning it all.