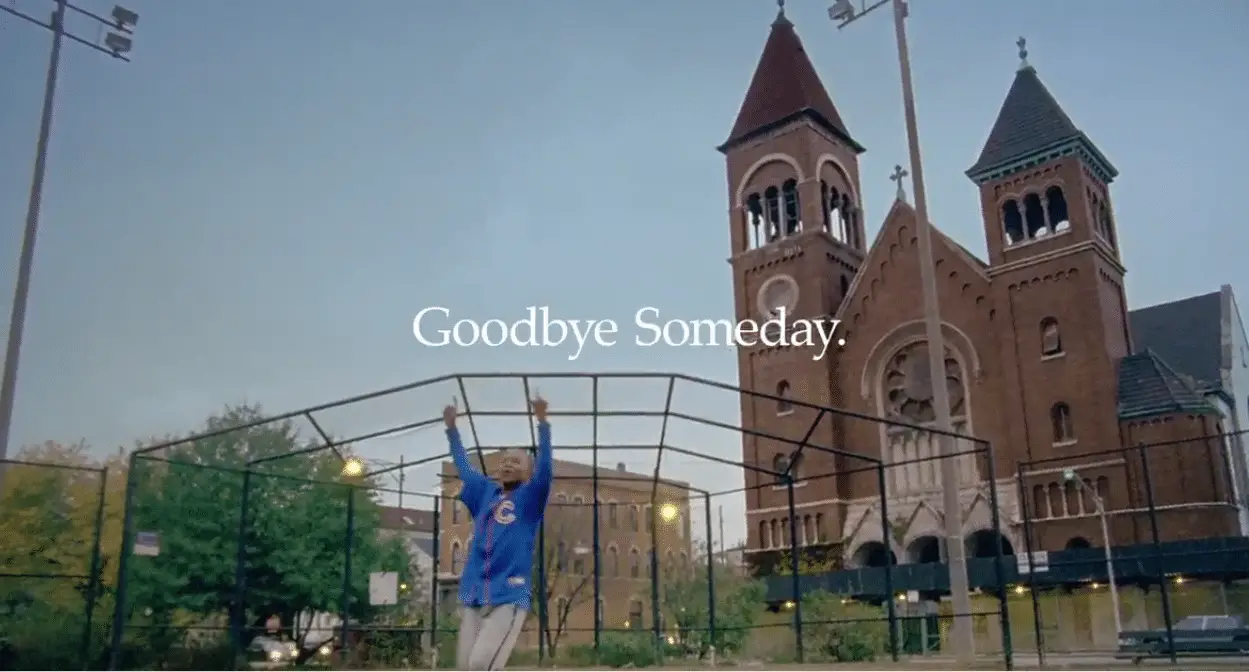 It's About to Get Misty Up in Here: A Few Feelsy Shares from the Interwebs
As much as I'd love to be the lone go-to for all things Cub, I know that's neither possible nor practical. In the wake of the conclusion — from an external perspective — of what many are calling The Last Great American Sports Story, we've been inundated with all manner of retrospectives and anecdotes stemming from various lifetimes spent longing for what we witnessed Wednesday night in Cleveland. The Chicago Cubs have won the World Series.
I know it's real because I keep reading about it and seeing it and talking about it. Thursday night alone, I did a phone interview with a local radio station, recorded an episode of the Finding October podcast in which we gushed about Game 7, and even visited my local Fox affiliate to talk about the Cubs and what their win means for the team and baseball in general. Yet I'm still sitting here struggling with how to best describe what I saw and felt.
With that in mind, I thought maybe it'd be easier to share what other people are writing and talking and compiling videos about.
First up, the Budweiser ad with Harry Caray calling a Cubs title:
Harry, they did it. The impossible is possible. Hear the legend call one last game. @Cubs, #ThisBudsForYou. #FlyTheW #CubsWin pic.twitter.com/v0fhiFClpk

— Budweiser (@Budweiser) November 3, 2016
Then, from just a few miles south of me, comes the tale of a man who drove all day from North Carolina to listen to Game 7 with his dad…who passed away in 1980. Wayne Williams posted up in a cemetery in Greenwood, IN with a radio and fulfilled a promise he'd made nearly four decades ago.
Similar stories of the bittersweet side of victory filled Wright Thompson's piece on ESPN.com about fans who, like Williams, weren't able to share the big win with those who meant the most to them. I had seen a link or two to the article but hadn't read it until my brother texted me about it.
Because the title drought had lasted so long, it had been reduced to little more than a joke or a number. Not that one was really different from the other. As such, it's easy to forget that so many people had lived their entire lives inside that number. I had to read in short snippets in order to keep from tearing up too badly while thinking about who wished could have been here. It wasn't quite the same as in the moments immediately following the conclusion of the game, but it was close.
No sooner had the final out tied a tourniquet around my arm than a Nike ad popped up and mainlined a potent cocktail of feels directly into my veins.
It's been a long time…but the @Cubs make Someday today. pic.twitter.com/BnUAGGaTim

— Nike (@Nike) November 3, 2016
The little boy acting out his baseball dreams in his Cubs gear on an empty diamond while Harry Caray crowed in the background was so perfect. He had not a care in the world because someday wasn't yet a burden that he'd carried for years. Watching it, I realized that I no longer carried that burden either. Looks like John Fogerty was wrong, since someday does eventually come after all. You think maybe we could get him to do a duet with Eddie Vedder?