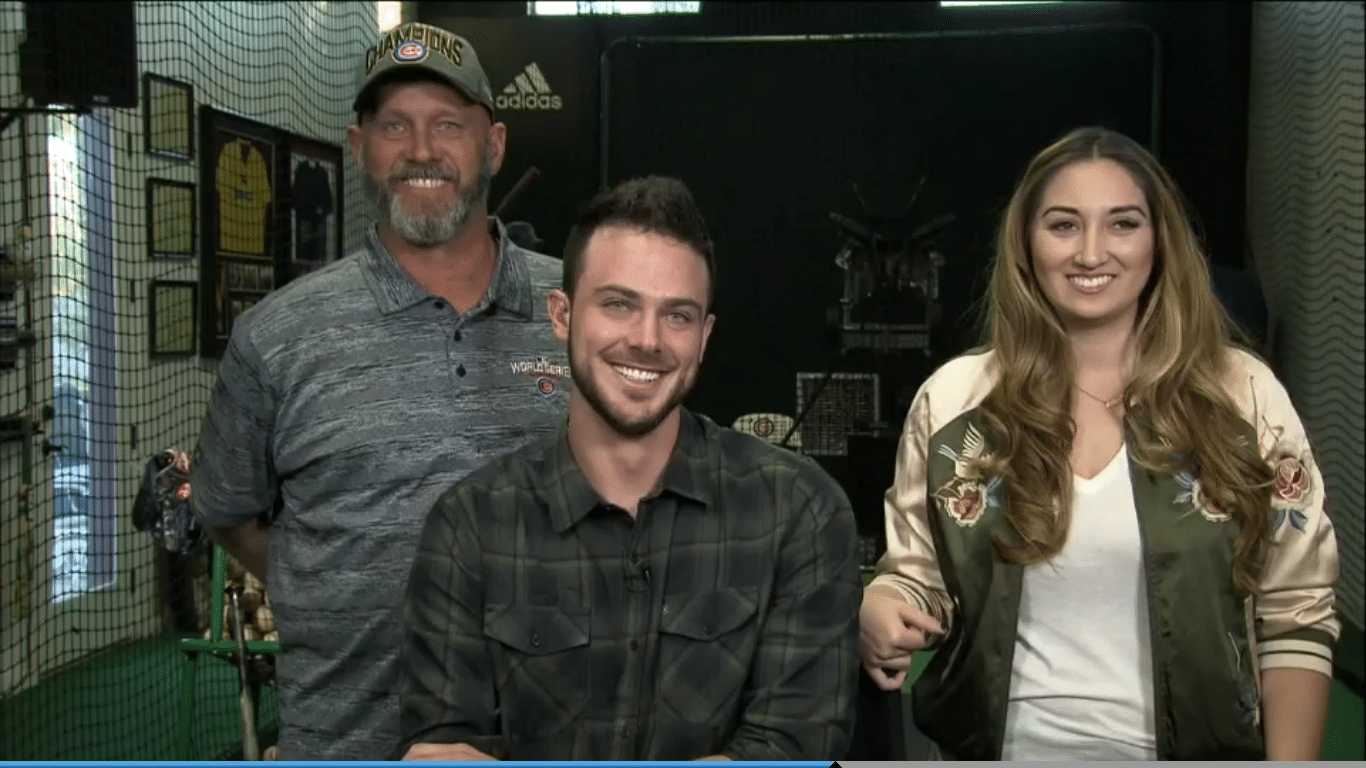 Kris Bryant Near-Unanimous Choice for NL MVP
Just a year removed from being named Rookie of the Year in a unanimous vote, Kris Bryant nearly duplicated the feat in winning the National League MVP award. The Cubs sophomore received 29 of 30 first-place votes (one second) to total 415 points, outpacing Daniel Murphy (245) and Corey Seager (240).
If you're keeping score at home, that's a Golden Spikes award, MiLB Player of the Year, NL Rookie of the Year, and NL MVP in the last four seasons. Oh, and a World Series title. And the guy's about to get married. Eh, I guess you can't win 'em all. Oh calm down, I'm kidding. Kind of.
There's a little luck involved in Kris Bryant's success, whether it's for him personally or for the team that was able to draft him after the Astros took Mark Appel with the first overall pick in the 2013 draft. But it's no fluke that unmitigated prosperity has followed this young man at every stop along the way of his baseball journey. He's gone from the face of the Cubs rebuild to the face of national ad campaigns to the face of Major League Baseball. And haters have to face the fact that Bryant's only going to get bigger.
The superstar do-everything third baseman turns 25 in January, so there's every reason to believe his best days are yet ahead of him. That's very good for the Cubs and it's great for baseball, which also benefits from the youth and projectibility of Seager, who's still only 22 years years old. There are certainly other young stars, many of whom pepper the Cubs roster, but this pair of top-three MVP finishers forms a left side of the infield for the ages.
Enough about even passing mention of other guys, though, let's get back to focusing on Bryant and how undeniably awesome he is. Cubs fans have known for some time just how great this young man could be, even if they were being told to pump the brakes on his anointment. Maybe that's why, despite seeing their team finally break through for the first time in 108 years, there was a little virtual hand-wringing over the eventual outcome of this particular award.
But his wasn't the Manager of the Year or Cy Young, and it was Bryant's to lose for much of the season. One need look no further than the first three criteria of the BBWAA's MVP guidelines to know who the winner would be:
1.  Actual value of a player to his team, that is, strength of offense and defense.
2.  Number of games played.
3.  General character, disposition, loyalty and effort.
As you can see from the voting, it really wasn't even close:
It's even more telling of Bryant's transcendent talent he ran away and hid from the field despite playing across the diamond from another legitimate MVP candidate. Anthony Rizzo tallied 202 points to edge out Nolan Arenado (199) for fourth place. In what may have come as a bit of surprise, Addison Russell even found himself tied for 18th in the voting with 5 points. And Kyle Schwarber probably would've been in the top 10 had he played more than two games.
Whether legitimate or not, there was a sense that some anti-Cubs bias was at play in some of the postseason balloting. I don't believe for a second that the voters were engaging in any underhanded shenanigans, but it's possible the hype on the North Side did indeed play a role. These are, after all, writers we're talking about, and nothing is more irksome to most of the members of that crowd than a story that's already been told over and over again. Joe Maddon? Yawn. Jon Lester and Kyle Hendricks? Sorry, doesn't move the needle.
But in Kris Bryant, the scribes saw a leading man on par with Tom Hanks or Leonardo DiCaprio. Even when you've seen too much of him, you haven't seen enough of him. Unless we're talking about Joe Versus the Volcano. Or The Revenant. Whatever, you get the point, which is that KB is pretty fun to watch. Can't wait to find out what he's got in store for the encore.