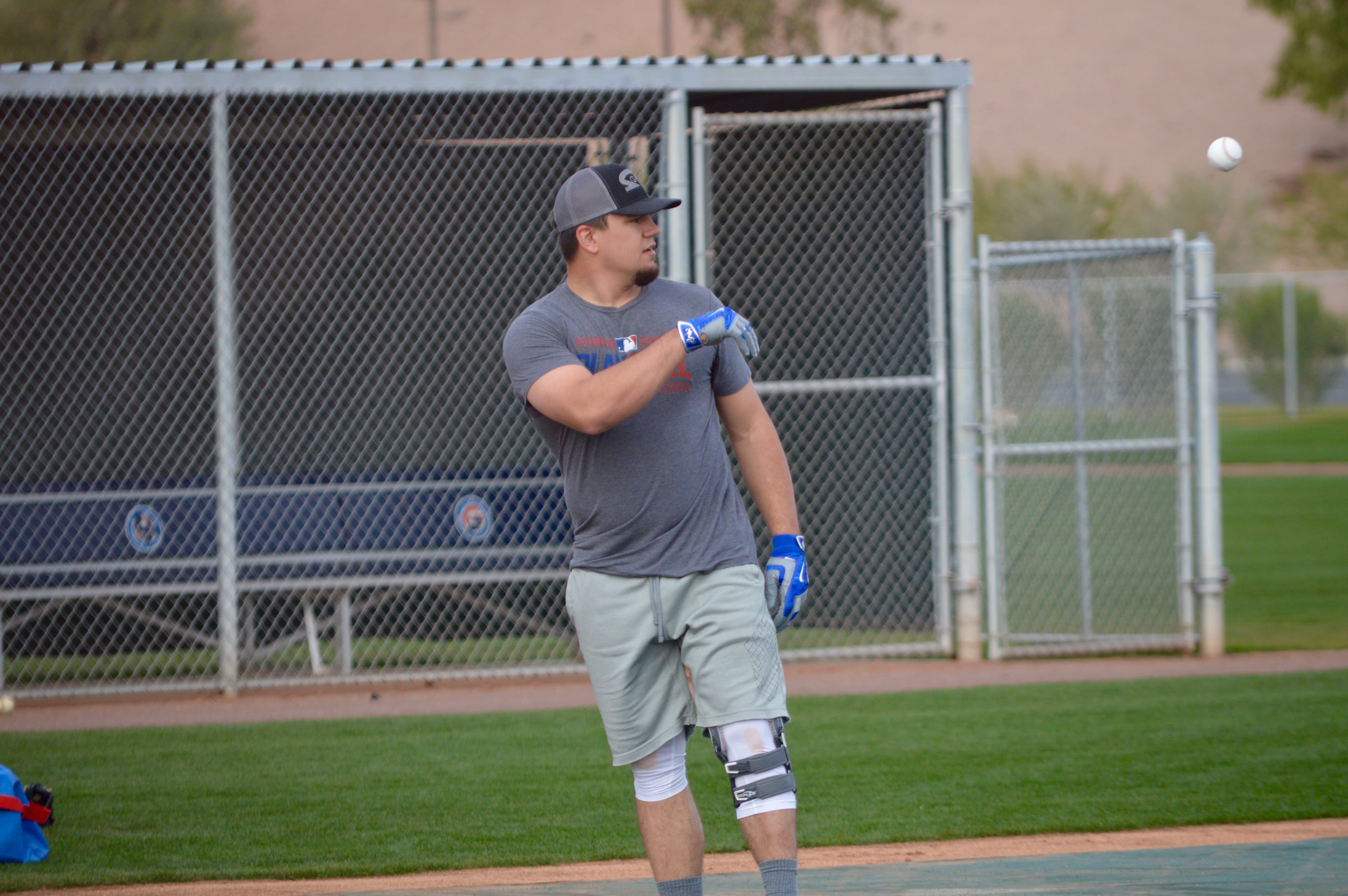 Maddon Confirms Plans to Bat Kyle Schwarber Leadoff
Speaking from Sloan Park Thursday, Joe Maddon reiterated his plan to have Kyle Schwarber in the top spot of the batting order. Maddon also mentioned that he's leaning toward having his pitchers bat 8th again, with either Albert Almora or Jon Jay occupying the 9-hole.
Because of the need to ease Schwarber back into a full-time role, not to mention the desire to take advantage of platoon splits, Maddon said Ben Zobrist will likely lead off when Schwarber sits. It goes without saying that War Bear isn't leading off due to his blazing speed, though he's proven himself a capable baserunner in his limited sample thus far. Still, Maddon's not big on green-lighting the slugger when it comes to running.
"It's not from a lack of speed," Maddon said. "[But] I'd prefer that he subscribe to the Brian Downing method of leading off."
As Carrie Muskat noted, Downing had only 12 stolen bases in 606 games as a leadoff hitter. Schwarber's value, of course, comes in his advanced plate approach and ability to see pitches and get on base. There's also the power. Oh, that glorious, scoreboard-topping power. Which is to say that what War Bear lacks in lightning, he more than makes up for in thunder.
Managerial decisions are all about giving your team best chance to win, and that's exactly what Maddon feels is the case here. It's a well-known fact that the first team to score wins a majority of the time. Historical win expectancy data shows that when a visiting team opens the scoring with a leadoff homer, they win at a 56.25 percent clip. When it's the home team, that expectancy jumps to 69.95 percent.
Not even a folk hero like Schwarber can lead off every game with a dinger, though, so this move has to be about more than just going yard. In addition to being a scary bat, the young slugger has quickly taken over as an emotional leader on a team that has its fair share of strong personalities. Add that to his power and approach, and you've got the perfect tide-turning, tone-setting presence atop the lineup.
I have been a vocal advocate of this strategy, but I realize it's far from a universally accepted decision. As such, I'm interested in hearing what you think.