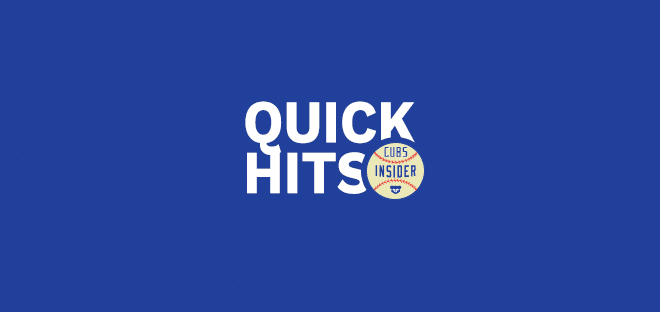 Cubs Quick Hits: Plate Appearances Per Batting Order Slot
Joe Maddon confirmed Thursday that Kyle Schwarber will be leading off when the season opens. Hitting War Bear at the top of the order is only going to induce fear in the minds of his opponent, who will have to face him more often than if he were to bat cleanup.
Compared to batting fourth, the Cubs' leadoff spot actually had 51 more plate appearances in 2016. So that's good. The con to leading Schwarber off, however, is that he won't have as many plate appearances with men on base. Keep in mind that the below numbers could change if Maddon bats the pitcher eighth.
| | | |
| --- | --- | --- |
| Batting Order | PA | PA w/ men on base |
| 1 | 772 | 259 |
| 2 | 753 | 349 |
| 3 | 735 | 374 |
| 4 | 721 | 382 |
| 5 | 703 | 355 |
| 6 | 688 | 325 |
| 7 | 677 | 337 |
| 8 | 656 | 310 |
| 9 | 630 | 287 |