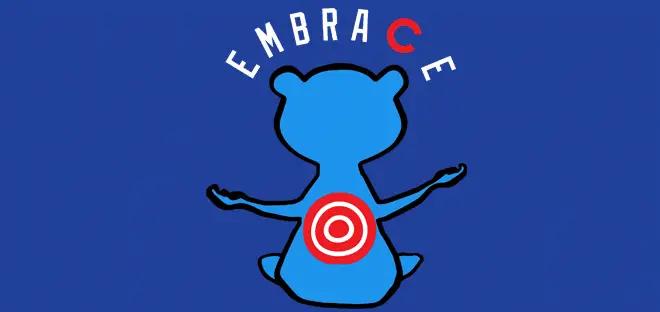 The Neuroscience Behind Cubs' Mindfulness and Mental Skills Initiatives
Among the myriad storylines that have come up over the last few years, no Cubs-related topic has captured my attention more than neuroscience and mental health.
If you're a Cubs fan, you've been exposed to mindfulness-based strategies over the last two years. Mindfulness attempts to improve self-regulation through meditation, yoga, or tai chi iterations, and scientists have found both novice and experienced mindfulness practitioners to have structural and physiological brain differences.
How the Cubs incorporate mindfulness
The Cubs launched their mental skills program at the start of 2015. They consulted with Dr. Ken Ravizza, a sports psychology researcher from Cal-State Fullerton, and hired Josh Lifrak, former IMG Academy mental conditioner, to design the program. Darnell McDonald was hired as a mental skills coordinator soon thereafter and has been joined in that position by former Cubs catching/pitching great and guitarist, John Baker.
The vision for the program, as Joe Maddon described, is to have players, "[In the] present tense, staying in the moment, understanding it's not always going to be perfect but you can still do well." These are all part of the standard nomenclature of mindfulness advocates.
McDonald has guided several Cubs players in mindfulness-based practice. Jake Arrieta has been vocal about how meditation helped him evolve into the pitcher he is today. You might have even seen David Ross make a meditating gesture several times throughout his time on the field as well. And if you've followed Jason Heyward's swing reconstruction, you've seen McDonald near the cage taking video and offering support.
Deep breaths. #NationalStressAwarenessDay pic.twitter.com/x4PuR7nkeo

— Chicago Cubs (@Cubs) November 2, 2016
"You learn when you get to professional baseball, that everyone is good…they're really good," McDonald said in a July interview. "And so the separator is the 7th game of the world series, the teams that are able to execute under pressure. It's when we take off the auto-pilot button and when we're present and alive and aware."
Think about that. He was talking about Game 7 several months before it became a reality. It's no coincidence that the Cubs were able to turn visualization into reality, as they'd been mindful of the ultimate goal all along.
McDonald's influence hasn't been the only means through which mindfulness has osmosed itself into Cubs culture. Just look at all of the team slogans: embrace the target; don't permit the pressure to exceed the pleasure; authenticity; don't forget the heartbeat; in blue, out red; set your intention; process. A quick Ctrl + f of any peer-reviewed mindfulness publication is sure to include at least one of those words.
How mindfulness helps the Cubs
Okay, that stuff's great, but how does this mental skills program actually help Cubs players?
Baseball players are naturally highly aware human beings who must make action decisions in milliseconds. They have to be constantly self-aware in order to identify any potential holes in their game. Making adjustments isn't easy either; successfully implementing even fractional changes requires fine-tuned emotional regulation.
I get pretty pissed off when I can't time up a 94 MPH fastball in MLB The Show, so just imagine how Heyward felt when he suddenly couldn't hit fastballs. This is where the effects of mindfulness can be especially relevant.
Now I want to take a look at the internal mechanisms of how mindfulness works without putting you through a neuroscience course. Basically, mindfulness helps players look at their game more objectively by activating specific brain regions (see figure below and chart at conclusion). Moreover, the practice might improve stress response perception by inhibiting connections between memory and fear processing brain centers.
Rather than be intimdidated by failure, a player who practies mindfulnesss might gently acknowledge the failure and move on. You can't go up to the plate worried about your 0-for-4 day yesterday or that strikeout in your last at-bat. Decreased fear perception might also allow the player to better incorporate successful adjustments because, well, they aren't afraid of trying something new.
In essence, mindfulness may aid in the adoption of creative mechanical adjustments. Hmmmm. Think about all the Cubs players who've made successful adjustments over the last few years.
Kris Bryant improved contact rate by successfully decreasing vertical swing plan.
Javier Baez improved contact rate by limiting hand movement and taking a no-stride approach at times.
Addison Russell lowered his hands and adopted a leg-kick as a stride.
Jake Arrieta became a Cy Young winner after throwing more across his body and tightening up command.
Willson Contreras incorporated a leg-kick and hit for more power after he was called up to the bigs.
Dexter Fowler started to rest his bat on his shoulder as a lefty in mid-2015.
Kyle Schwarber literally rose from the dead.
Pedro Strop and Hector Rondon resurrected their careers by improving consistency.
Since Anthony Rizzo was acquired, he lowered his hands, adopted a better two-strike approach, crowded the plate, and improved his contact rate.
Miguel Montero added a "Big Papi" leg-kick in Septemer of 2016, even after being "demoted."
David Ross had one of his best offensive seasons last year (.326 wOBA).
Kyle Hendricks threw the most four-seamers of his career in the second half of 2016.
Final Thoughts
The science of mindfulness is not immune to limitations, but it appears evident that players have responded quickly to its practices. I can't help but think that one of the main reasons so many Cubs have made successful adjustments is the new mental skills program. It makes sense, right?
Figures,Tables, Data – PMID: 25783612