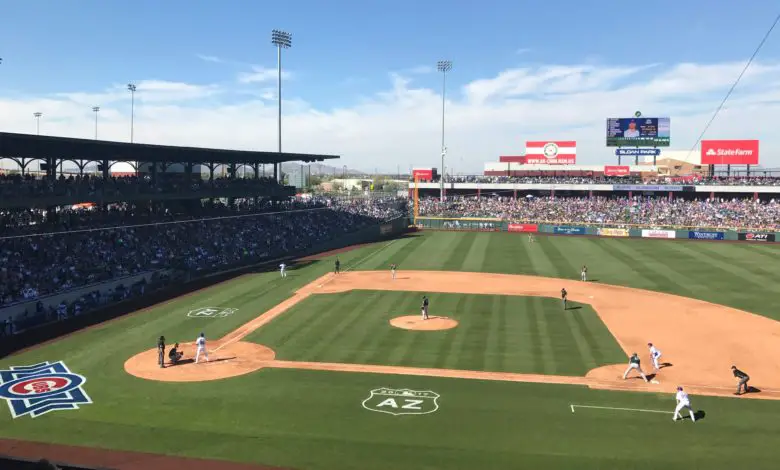 CI Recap (2/25/17) – Cubs 4, Athletics 3: Starters Strike First, Late Home Run Wins It
It's always tempting during Spring Training to make more of the games then we should. That's never more accurate than the very first game. Today was more about the simple appreciation of a beautiful day spent at the ballpark. The colors, the smells, the unmistakeable sounds of baseball in the air. As fun as the offseason has been, it sure is nice to have baseball back.
The Cubs starters today all stuck around for a couple at-bats each, with the exception of Jason Heyward, who 's looking to break in that new swing of his (side-by-side comparison here), and minor leaguer Ian Happ. Each had three at-bats, with Happ stroking an opposite-field double in the second inning.
The Cubs opened the scoring in the 2nd inning with three runs, all started with an Addison Russell four-pitch walk. The Cubs' newest addition, center fielder Jon Jay, doubled down the left field line to move Russell to third base. Matt Szczur hit a squibber off the glove of pitcher Jesse Hahn to drive in Russell and Jay for the Cubs' first runs of the season.
The A's mounted a fierce comeback (Spring Training fierce, that is) in the top of the 4th inning when Jose Rosario entered the game for the Cubs and gave up two home runs that left the game tied at 3-3.
Fast forward to the bottom of the 7th inning, when Charcer Burks (read more about him here), who as far as I can tell isn't even on the Spring Training roster, took a high changeup deep to center field to give the Cubs a one-run lead. That was all the Cubs would need as they went on to win today by the score of 4-3 (box score).
Stats that matter
Jason Heyward debuted his much anticipated new swing, but the results — and the swing itself, for that matter — seemed quite familiar; 0-for-3, RBI
Jon Jay had a nice game for his Cubs debut; 2-for-2, R
Charcer Burks stroked the game winner; 1-for-1, R, RBI, HR
Bottom line
Baseball is back. That is all we need to be concerned with on this, the first day of Spring Training.
On deck
The full squad comes back together to face the Indians Sunday at Sloan Park, when they play in a game that may be just a touch less dramatic than the last time these two teams played. Jake Buchanan will take the hill for the Cubs.