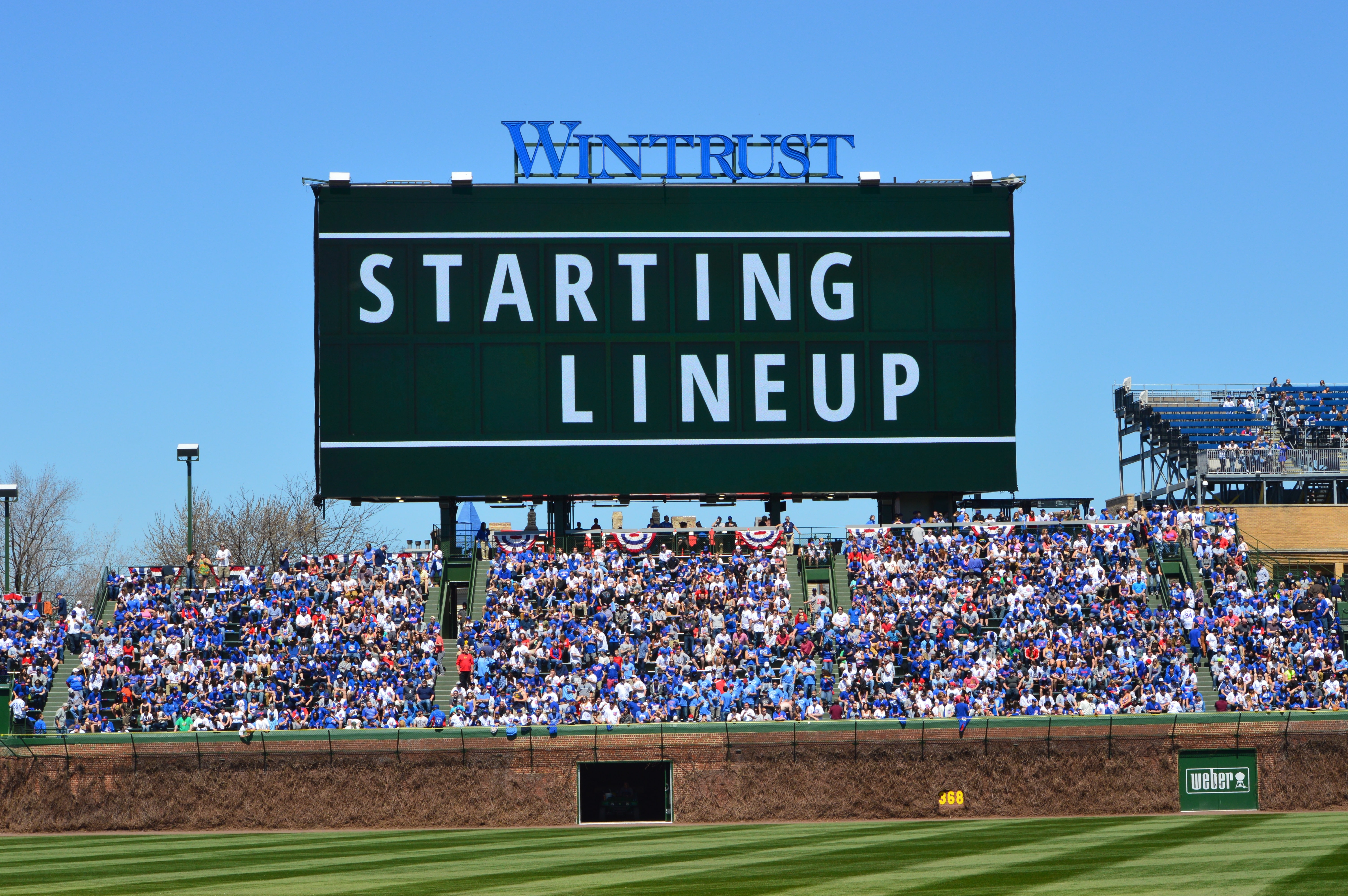 Chicago Cubs Lineups: Heyward Leads Regulars in Goodyear, War Bear Paces Prospects in Scottsdale, Rizzo Scratched
The Cubs are participating in a little day/night split-squad action in Cactus League play on Thursday, which means all sorts of interesting stuff with the lineup.
Rob Zastryzny will take the mound in the early game, backed by a lineup comprised mainly of starters. Jason Heyward leads off again as he continues to pile up as many at-bats as possible to hone the new swing. He'll be followed up by Kris Bryant, Anthony Rizzo*, Ben Zobrist, Addison Russell, and Willson Contreras. Bringing up the bottom of the order are Jon Jay, Eloy Jimenez and Ian Happ.
UPDATE: Rizzo has been scratched due to lower back team says is "a skosh tight." He'll be replaced in the lineup by Chris Dominguez, who will bat 8th and push everyone from Zobrist to Jimenez up a spot.
CI's Jon Strong will be at this game, so you can expect some video highlights and pictures shortly afterwards.
Cubs' lineup vs. Marty Brennaman's Reds: pic.twitter.com/aRm3lX2y1r

— Mark Gonzales (@MDGonzales) March 2, 2017
Later tonight in Scottsdale, the other half of the roster will line up against the hometown Arizona Diamondbacks. Jake Buchanan will get his second start of the Spring after going 2 innings with a walk and a strikeout against the Indians last week.
Kyle Schwarber will lead things off at Salt River Fields, followed by Albert Almora as the only other regular starter in the lineup for the Cubs. We'll see if fan favorite Munenori Kawasaki can wow the crowd with another highlight-reel play as he highlights the bottom half of a lineup comprised mainly of prospects.
Neither game is scheduled to be on TV, so you'll have to do it the old-fashioned way and listen on the radio. That, or you can swing back to Cubs Insider after the games (maybe during the early contest) to see some of our video highlights.
Cubs' lineup Thursday night vs. @DHallDbacks pic.twitter.com/tZimD9WA2S

— Mark Gonzales (@MDGonzales) March 2, 2017